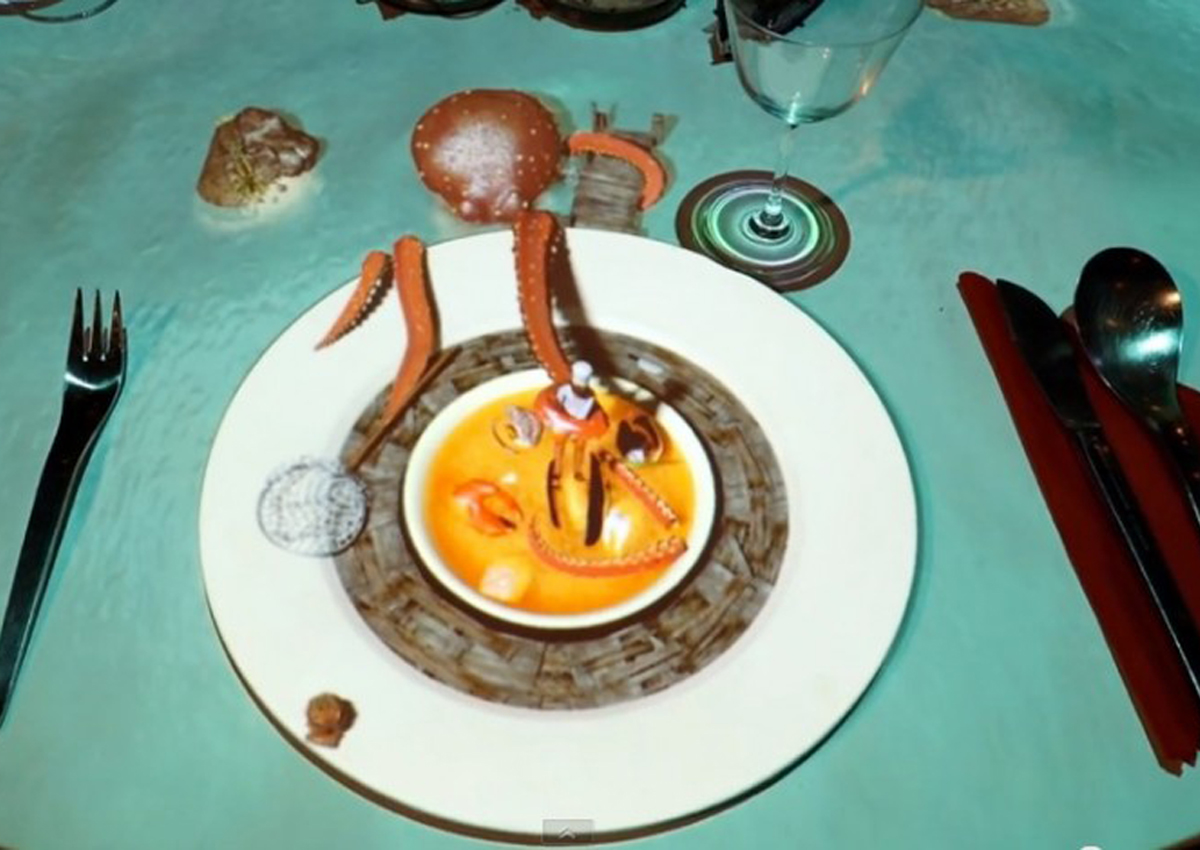 When you eat at a restaurant, you don't always get to watch the chef in action - or even know where your food comes from.
Well, through the magic of projection mapping, Belgian animation studio Skullmapping shows you exactly what you don't often see.
The studio has created hi-res video sequences that can be projected onto your dining table and featuring Le Petit Chef (the little chef) to keep you and your dining companions amused until your food - the same dish you have just been watching - arrives.
The videos combine realistic sounds, graphics and colours to create a captivating multimedia experience - in one video, you even see a diner trying to pick up the 3D fork!
In the bouillabaisse video below, the surface of the table is the sea and the chef appears on a water scooter. Also making an appearance is a giant octopus, part of which ends up in the stew. There's also a video for dessert (snowy terrain) and a steak entree - with curious fly included.
The chef speaks in a squeaky helium voice and performs his tasks with flair to the applause of the diners. What a great way to start a meal.