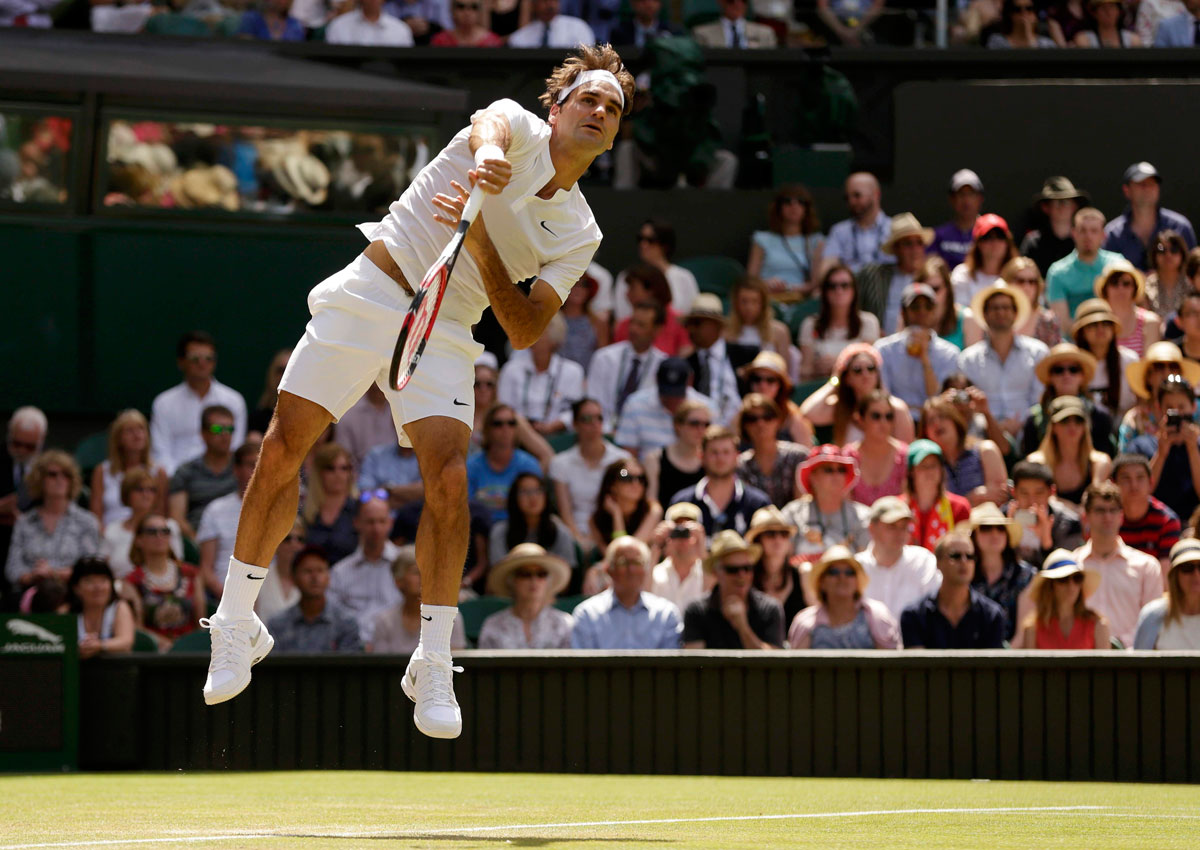 Roger Federer will be in Singapore for the Dec 18-20 International Premier Tennis League (IPTL), playing in the Republic for the first time as the headliner for the UAE Royals.
With world No. 1 Novak Djokovic also set to take to the court at the Singapore Indoor Stadium - he is leading the Singapore Slammers team - this means a tantalising rematch of the US Open final between the 17-time Grand Slam champion and the Serb could be on the cards.
This will be Federer's first visit to Singapore since a one-day stopover in January 2013, when the tennis star was invited by Credit Suisse as its global ambassador.
Now the world No. 2, Federer told The Straits Times in an exclusive e-mail interview that, while tennis remains a sport steeped in tradition, events like the IPTL can help create more interest among the young.
"I believe tennis is in a good place right now and I don't see a need for radical changes," said the 34-year-old, who also made the Wimbledon final this year.
"That being said, exciting formats like the one we use at the IPTL are important for the future of tennis.
"These new formats will hopefully help engage a younger generation of fans and allow tennis to compete with new sports that are garnering the attention and participation of the next generation."
For professional players like Federer who have long played the sport, the unique team format is also an attractive alternative for the off-season.
He said: "I love the team atmosphere. Tennis is so often an individual sport and it is nice being a part of a team... (the IPTL) doesn't detract from the traditional events that we play throughout the season.
"It's also great that we are able to promote tennis in cities that often don't have (top professional tennis) events."
The IPTL, now in its second year, will make stops in Japan, the Philippines, India and United Arab Emirates before the climax in Singapore.
The event is the brainchild of Indian doubles player Mahesh Bhupathi and features past and current players playing in an abbreviated format. It also incorporates innovations such as a shot clock, power points and one-set matches.
A total of 35 of the world's biggest tennis names have been pencilled in this year.
While players do not necessarily play all five legs, they are almost certain to play at least their respective home legs.
Spaniard Rafael Nadal, who is on the Indian Aces team this year, and women's world No. 1 Serena Williams, playing for the Philippines Mavericks, are both set to play at least an away leg.
Said Federer: "I love playing in countries where I have never played before. That is something that is always special to me.
"I know Singapore has embraced tennis in the past few years; so (going there) to play is very exciting.
"It's going to be a very special experience for me. I don't often get to play in new countries and I hope they are excited.
"I have been to Singapore before but not to play tennis and I have had a chance to interact with some fans.
"So, if that trip was any indication, I am very excited to be welcomed again and have a lot of fun with my fans."
maychen@sph.com.sg
Season passes, from $195, are on sale at Sports Hub Tix. For more information, visit www.iptlworld.com

This article was first published on Sept 25, 2015.
Get a copy of The Straits Times or go to straitstimes.com for more stories.