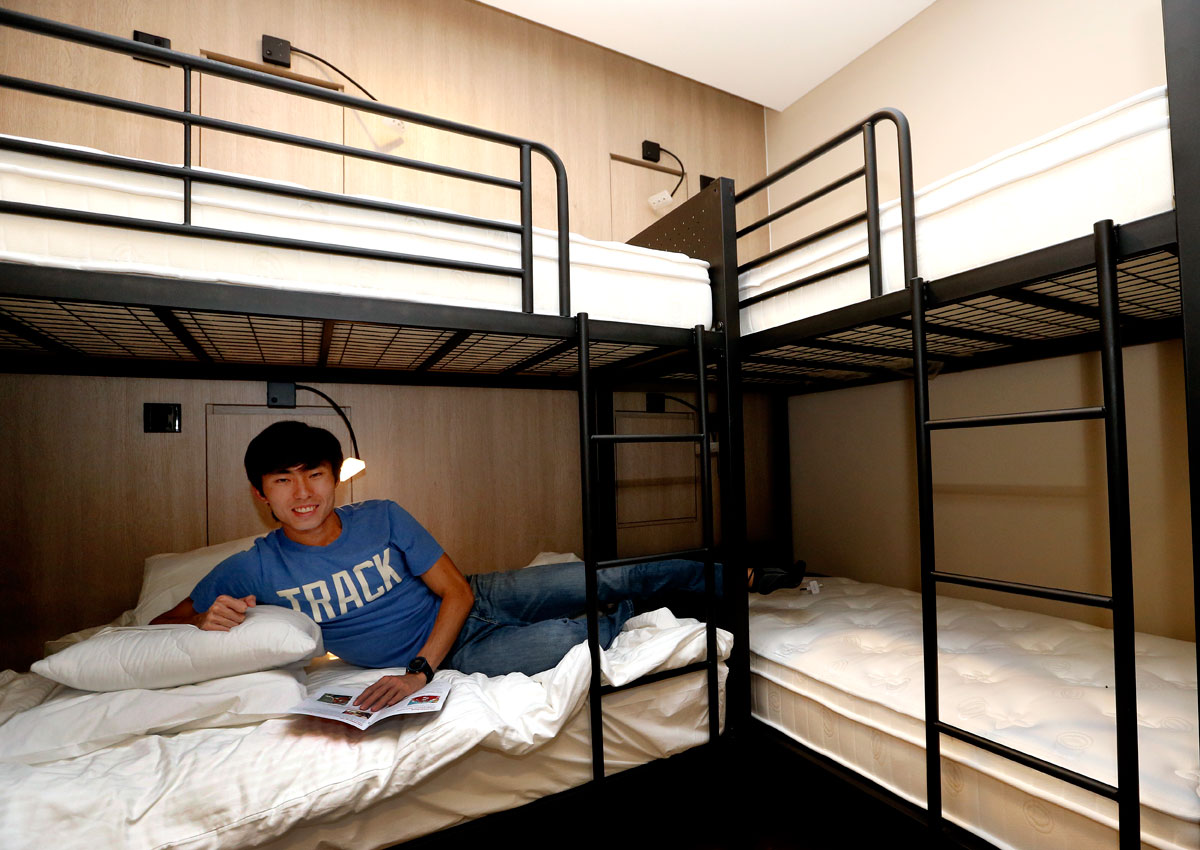 As the clock struck 12 and fireworks lit up Marina Bay to usher in the New Year, top local marathoner Soh Rui Yong was already fast asleep by then not far away from the festivities.
As revellers partied late into the night, there was only one countdown in Soh's mind - to August's Olympic Games in Rio de Janeiro.
"Yes, New Year's Day is a significant day. But it just means that it is 2016 now," Soh told The Straits Times. "There's not a lot of time left to Rio (Olympics), it's time to get ready and get going.
"Counting down to the New Year will be fun, but New Year's Day or not, every day counts and I don't want to waste away any more time."
At 11pm last night, the 24-year-old switched off the lights and slept alone in the Altitude House, a new facility set up by the Singapore Sports Institute in October. Simulating a high-altitude environment, the chamber can benefit athletes through improved delivery of oxygen to the muscles, reduced muscle fatigue, shorter recovery time and greater endurance.
The University of Oregon graduate returned to the Republic early last month but he has largely called the training facility at the Sports Hub his home. The endurance athlete moved in on Dec 10 and will not be checking out until Feb 2.
Much as the New Year holiday beckons him to take a break from his training, Soh remains focused on chasing his dream of becoming the first Singaporean marathoner to compete at the Olympics.
The SEA Games champion and national half-marathon record holder is making the sacrifice to clock below the Olympic qualifying mark of 2hr 19min by the July 11 deadline. His best timing is 2:26:01 set in December 2014 during his first 42.195km race, the California International Marathon.
He intoned: "There are many festivals and public holidays throughout the year. And if you want to make an exception for each of them, there's no end. You can always find an excuse to slack off and not train."
By 7am this morning, Soh will be up and he will hit the gym and run for an hour each.
His running sessions could extend to 70-80 minutes. And this routine will not stop even during the Chinese New Year holiday on Feb 8-9.
"All these little sacrifices matters. I want to be on the ball, to get up and enter January on the right note," he said.
Consistent hard work is also the plan for fellow Olympic hopeful Vanessa Neo, one half of Singapore badminton's top mixed doubles pairing with Danny Bawa Chrisnanta. Currently training six times a week, the 28-year-old will have no complaints if her coach calls the squad up to train today.
"Due to the food and revelry in this season, we might feel a bit reluctant," said Neo. "But I don't mind training on and maintaining it because I know that there's something important that's ahead of me."
While sportsmen are mindful not to neglect their fitness all year long, the off-season has given national footballers like Hassan Sunny and Madhu Mohana a well-deserved break off the pitch.
Apart from playing futsal at The Cage in Kallang with his friends, centre-back Madhu, 24, goes on light runs and gym sessions every other day.
"As professionals, we have to be disciplined when we have a long break like this. We need to keep fit, keep in shape and maintain our fitness," said the former LionsXII player, who will be with S-League club Warriors FC for the new season.
Returning to Singapore two weeks ago, Hassan, 31, has taken his family on a week-long holiday to Malacca. But he will stay in shape by working out for an hour of gym thrice weekly before flying back to Bangkok next Wednesday.
The goalkeeper has starred for Army United in the Thai Premier League and was named in the competition's team of the year. And he believes players need a short break as the long season, which lasts 11 months in Thailand, takes its toll on their bodies.
He explained: "Footballers are different from other athletes. Our season will last throughout the year, so we really need a break after a season to rest our mind and bodies."
chiazya@sph.com.sg

This article was first published on Jan 1, 2015.
Get a copy of The Straits Times or go to straitstimes.com for more stories.