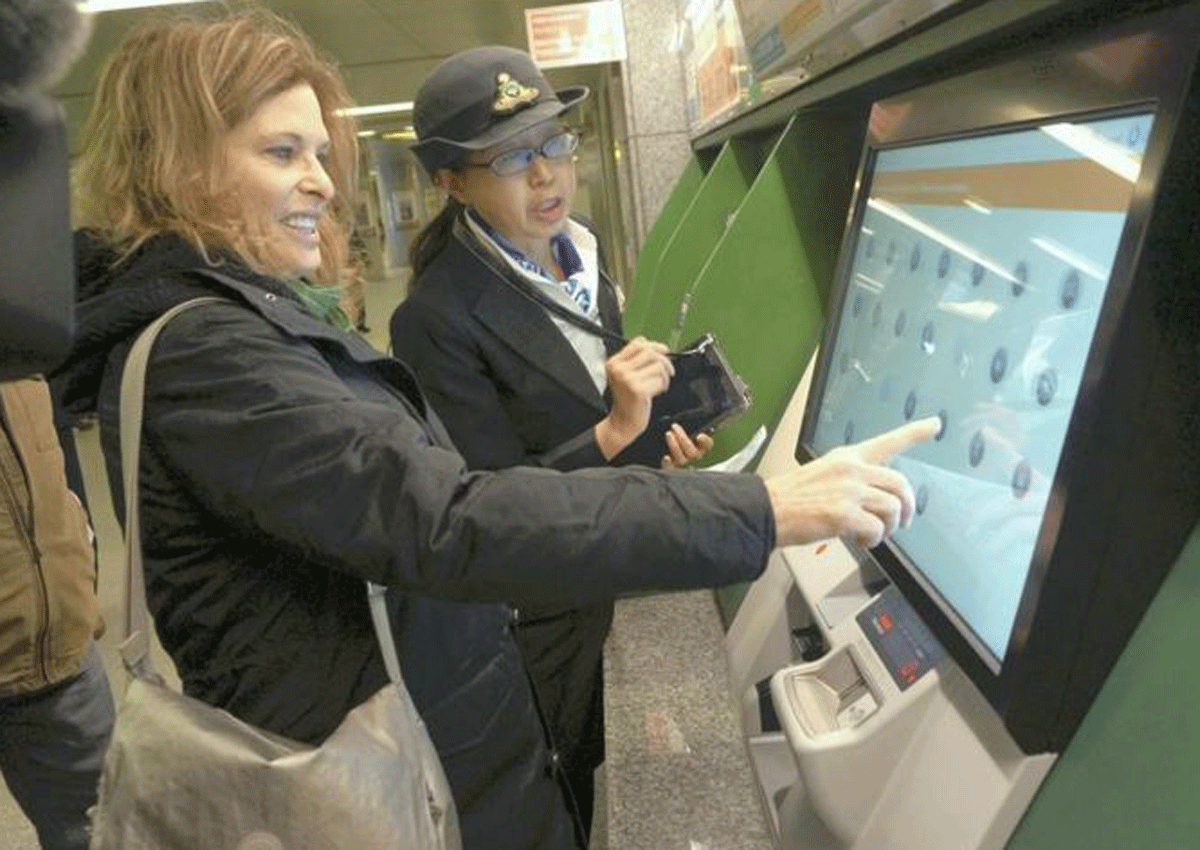 The Tokyo metropolitan government's Transportation Bureau has installed a new type of ticket-vending machine featuring a larger touch screen and a list of major Tokyo sightseeing spots for users who prefer menus in English or Chinese.
The ticket machine is being operated on a trial basis at Tochomae Station on the Toei Oedo Line in Shinjuku Ward, Tokyo, through the end of March.
The bureau intends to install such machines at about 30 stations on the Toei subway lines, including Asakusa Station in Taito Ward and Roppongi Station in Minato Ward that many foreigners use.
The machine was jointly developed by the bureau and Tokyo Metro Co. The size of the touch screen is 32 inches, more than twice as large as conventional ones in use. After users select major Tokyo sightseeing spots on the screen, the routes to the selected spots are displayed.
Using the new machine, Lana Gordon, a tourist from the United States, bought a ticket to Tsukiji Shijo Station in Chuo Ward on Jan. 25.
She said that the machine is simple to use and very convenient.