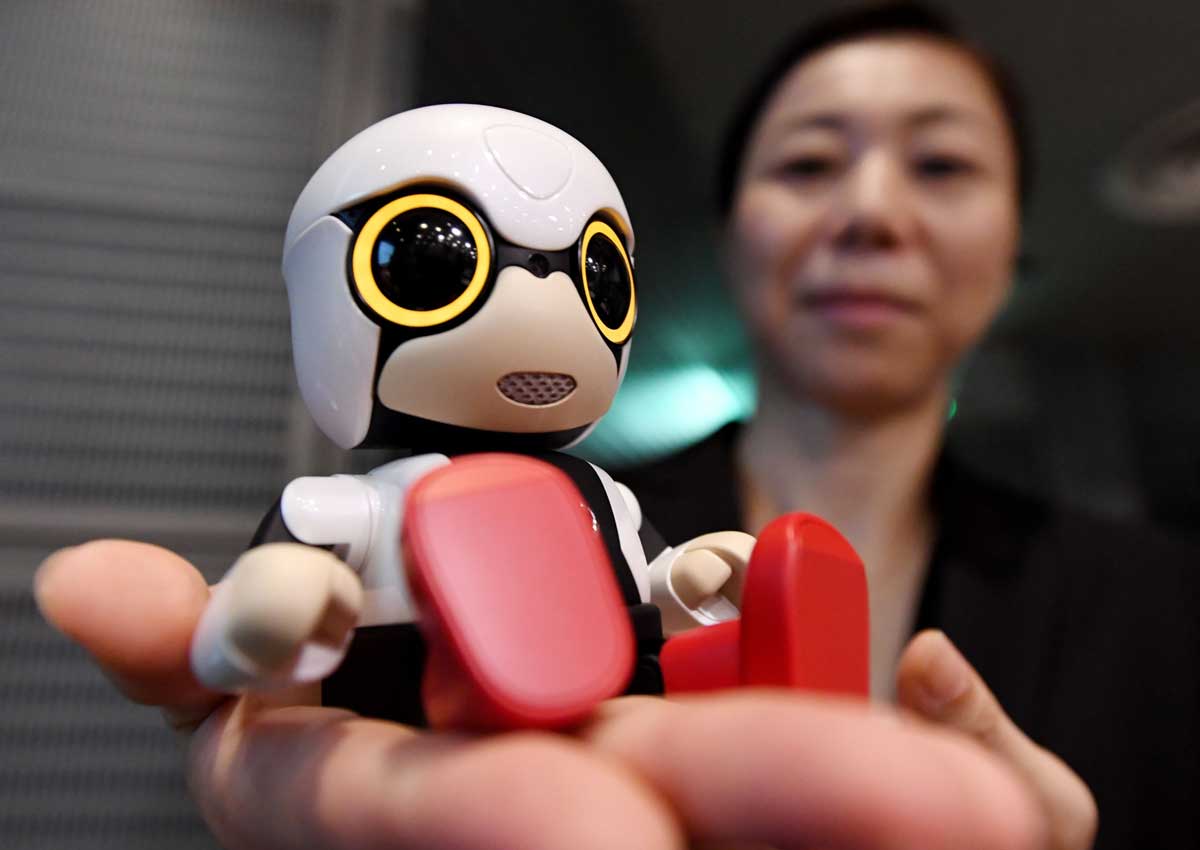 Envisioned as a friend for the friendless, the Japanese carmaker's £300 Kirobo Mini robot reads emotions and makes small talk.
There is something charming about car companies flexing muscle in seemingly unrelated businesses, like Peugeot making pepper mills or Volkswagen churning out sausages and ketchup.
Toyota has been leveraging its considerable mechanical expertise to build robots since the 1970s, when it emerged as a pioneer in the field of industrial robotics.
In 2000, the company expanded to personal robots, and has since built machines that can play walk, talk, play musical instruments, and offer degrees of assistance to the disabled.
Toyota's latest robot is an assistant of a different sort.
Called the Kirobo Mini, this petite android measures a mere four inches high in his standard sitting position.
He's a "communication partner," says Toyota, designed to be a miniature personal companion.
Aesthetically, he is halfway between Astro Boy and a Prius.
The company plans to sell the robot through car dealerships for 39,800 yen (a bit more than £300), which seems steep only until you see just what a clever little dickens he is.
He is capable of engaging in some fairly elaborate and highly animated small talk (only in Japanese, for now), and uses a camera to recognise - through facial expressions, gestures and vocal tone - the emotional state of his, er, human companion.
His gaze will follow the movement of his owner's head during the conversation, and his glowing eyes will "blink" to remind the human that she is talking to a sentient being and not, say, an electric toothbrush.
Moreover, the device remembers its human companion's likes, dislikes and "shared travels," and will increasingly integrate that information into its conversation. ("We have been here before!")
Toyota's brief concept film for the robot walks a fine line between feel-good and creepy, portraying its electronic leprechaun happily interacting with friendless people of all ages.
Read the full article here