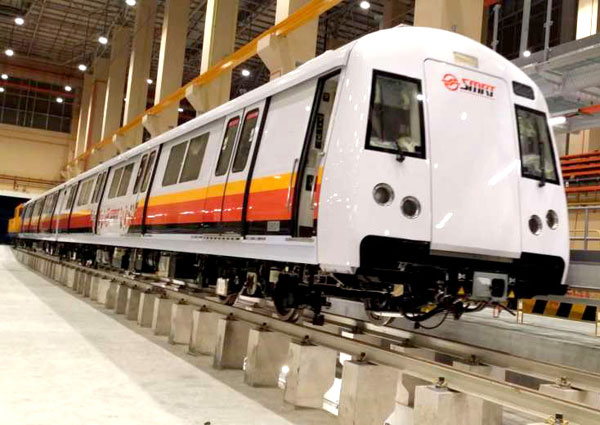 It has been reported that 26 out of 35 China-made MRT trains had to be sent back for repair ("Hairline cracks in 26 MRT trains made in China"; Wednesday).
This is not a small number - nearly 75 per cent of the batch - and the trains have been running for just over three years.
How long is a typical MRT train expected to last before hairline cracks appear?
We are told that the cracks are located in the structure connecting the car body and the bogie - part of the undercarriage where the wheels are attached.
In other words, if the cracks had not been discovered in time, they could have led to serious structural failure of high-speed moving parts.
One can only imagine the disaster that would have been in an underground train system.
These cracks are telltale signs of inferior materials being used in the train construction, which cannot stand up to repeated strong vibrations from a heavily loaded rail system in constant use.
As a regular commuter, I am heartened that the Land Transport Authority (LTA) has further clarified that the cause is due to contamination from material impurities during manufacture and that the cars will be replaced according to a shorter schedule (" 'Impurities in material' caused cracks on MRT trains" and "5 of 26 defective China-made trains now fixed, says LTA"; both published yesterday).
However, there are other concerns that LTA should address.
While it has assured the public that the hairline cracks are not "safety-critical" at this time, it should also disclose whether these affected cars had been used as usual and when it would deem that the margin of safety has been exceeded, and if there were more critical structural engineering problems involved that caused the material failures.

This article was first published on July 8, 2016.
Get a copy of The Straits Times or go to straitstimes.com for more stories.