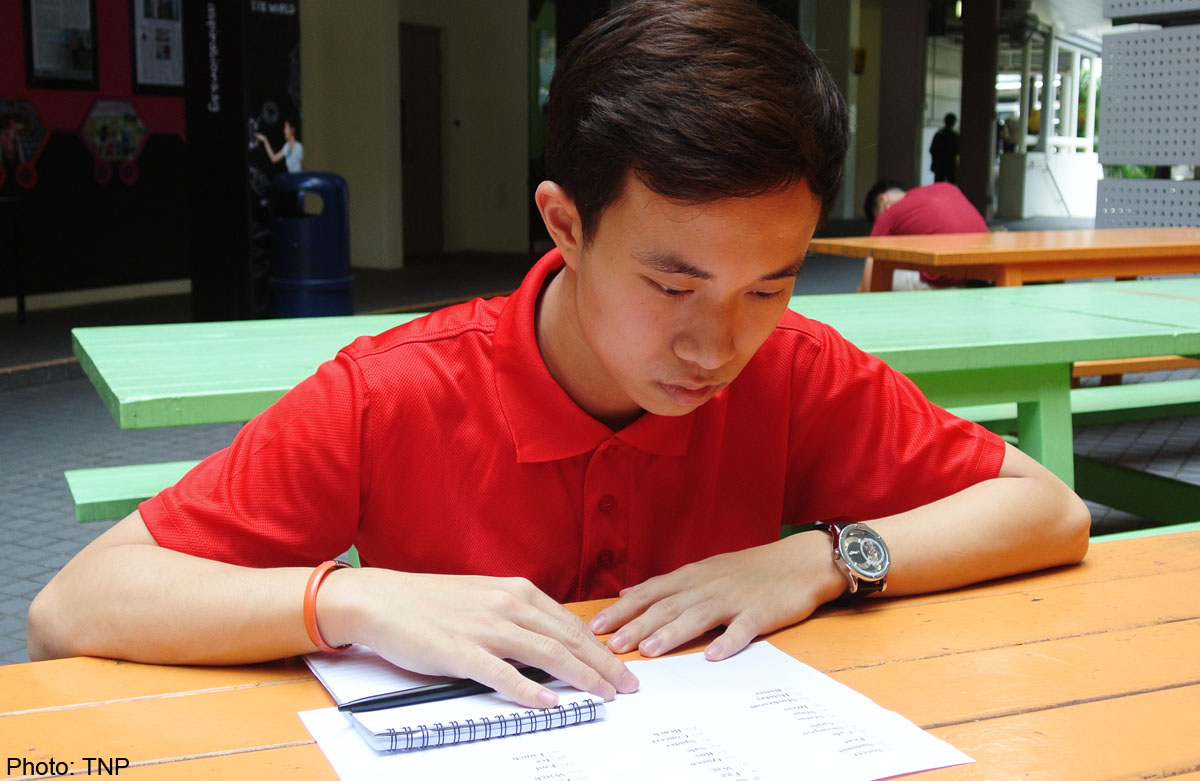 SINGAPORE - This polytechnic student has mastered the art of remembering his daily to-do list without having to refer to any notes on paper or his on mobile phone.
Mr Yong Kai Wen, 19, a second-year Singapore Polytechnic (SP) student, attributes this to taking up memory sports in school.
He told The New Paper: "I organise the things I have to do for the week in a mental to-do list. Mostly, the things on the list are school- related tasks such as assignment due dates, consultations with lecturers.
"But they also include personal tasks such as vocal classes outside of school and dates with my girlfriend. So it's sort of like a mental planner."
Mr Yong, who picked up memory sports last December, will be competing in the Singapore Open Memory Championship next month. (See report above.)
USEFUL
He said: "I'm a competitive person, and memory sports is very useful because the techniques can be applied in our daily lives."
Memory sports is a competition in which participants attempt to memorise the most information that they can and then present it back.
It features 10 specific tests, including memorising a list of random words, a list of binary numbers, and a list of random dates and events, within a given amount of time.
So far, My Yong has managed to memorise up to 32 random words. Memorising random dates and events, binary numbers and random numbers are still a challenge for him.
"I have set a personal target for myself during the challenge, which is to remember a list of 40 random words within five minutes."
Mr Yong took up memory sports under the tutelage of two third-year SP students and entrepreneurs, Mr Wellon Chou, 25, and Mr Gerald Lim, 19.
Mr Chou, who attended the 23rd World Memory Championships in Hainan, China, last year, was authorised by the World Memory Sports Council to hold the first memory sports championship under its auspices in Singapore.
Mr Lim said the duo are motivated by the desire to see the memory sports culture spread like wildfire.
They founded Memory Ark, a learning academy dedicated to teaching memory techniques. The academy is also the co-organiser of the Singapore Open Memory Championship.
Between them, Mr Chou and Mr Lim hold seven memory records in the Singapore Book of Records.
And these memory techniques have helped in their studies as well.
Mr Chou and Mr Lim have a grade point average of 3.93 and 3.97, out of 4, respectively.
Not only do they juggle school and work, they are also training a group of 10 SP students, including Mr Yong, for the Singapore championship.
Mr Lim said: "To be given the rights to hold the first memory sports championship here is a great opportunity to bring about more awareness for such a sport in Singapore."

This article was first published on February 20, 2015.
Get The New Paper for more stories.