This article is written by Ng Shi Ting, a food and travel enthusiast, and originally published on lobsterpaints.com.
Uptown Girl [uhp-toun gurl]: A girl who is rich and sophisticated. One who is used to the comforts and luxuries of life.
So you are that classy and elegant girl hanging out in Macau for a day. Whether it is a planned break or merely just a stopover, you must have a proper itinerary and tasteful plans. But, you also don't want your day to look too predictable by just visiting the integrated resorts only.
Dilemma much? No worries, here is my take on how you can strut down the streets of Macau gracefully.
8:00 AM Breakfast at Lung Wah Tea House
Perhaps you think you deserve an American breakfast and a good cup of coffee since you are that refined lady, but there isn't any excuse why you should not attempt to hype up your morning at Lung Wah Tea house. 
If you are looking forward to see a lavish dimsum restaurant, I am sorry but I have to disappoint you. Actually I think you will probably be so overwhelmed with all that furniture and other fixtures that you might think that you have stepped into a furniture store instead.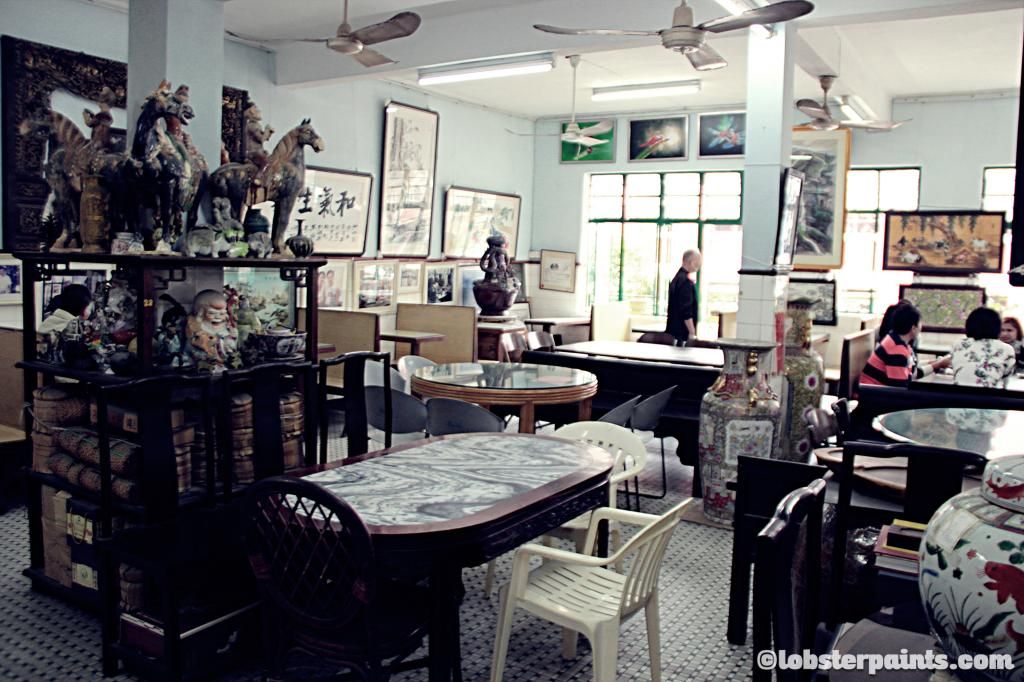 In fact, the furniture and decorations in Lung Wah Tea House were hardly ever planned for.
Some of them were the original furniture from the days when the tea house first started, others were gifts or the owner's personal collection of antique vases, urns and paintings.
During my first visit to Lung Wah Tea House, I assumed that Macau would have a strong influence from Hong Kong, so I was hoping for the same experience in a tea house in Hong Kong with someone pushing a trolley or cart around to offer you some dimsum.
However, you'll find the dimsum cart at Lung Wah Tea House stationed at a corner instead. You will have to swing by and pick up whatever you like on your own.
After a couple of trips to the dimsum cart, we end up a table filled with baskets after baskets of food! I guess this is almost everything available that morning and we have got one of each.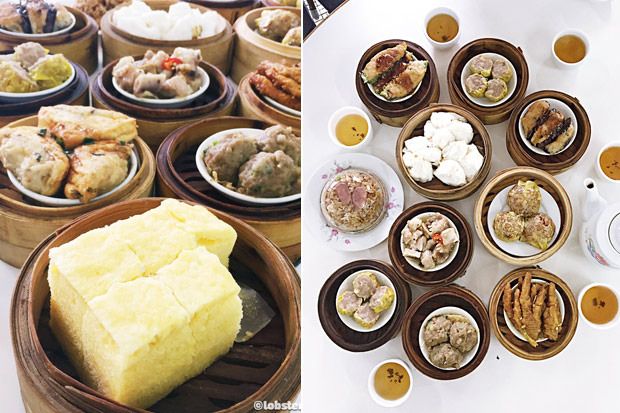 As mentioned, this is my second trip to Lung Wah Tea House and it sure seems like the dimsum variety has grown a fair bit ever since. There were new additions and items such as the carrot cake that I was looking forward to was no where in plain sight. 
Anyway, my views and opinions about the dimsum is still the same. Although the food were quite heavily seasoned to me, there was nothing fancy but a selection of authentic and homely dimsum.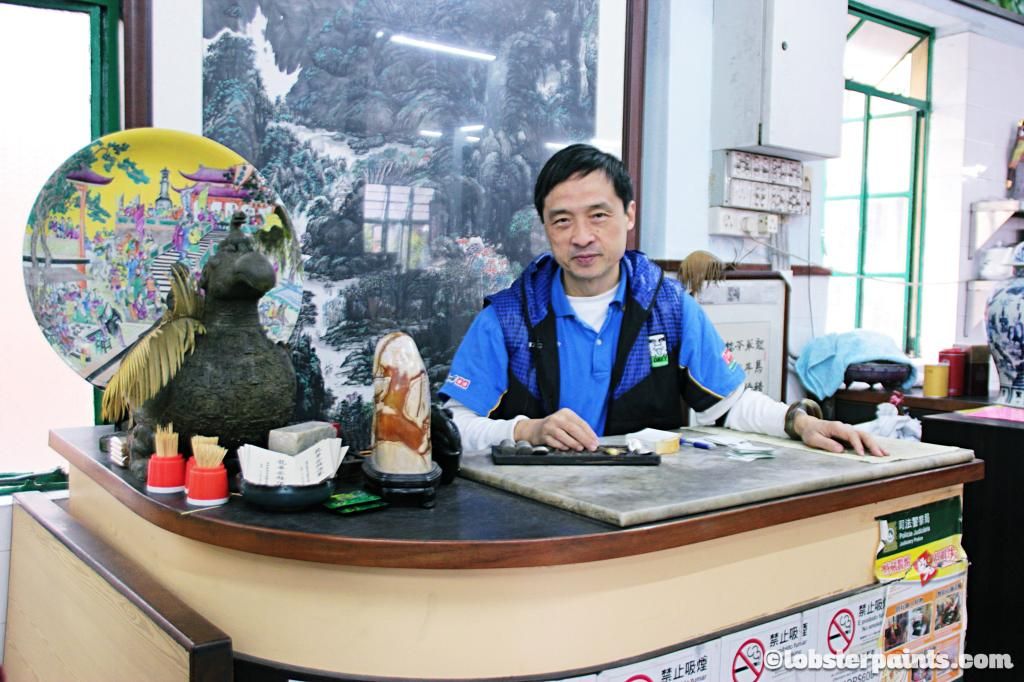 Above: Mr He Ming De
Lung Wah Tea House was first established in 1962 and set to offer simple yet authentic Cantonese dimsum fare. After a long history of 53 years, the place is currently managed by Mr He Ming De, the son of the original owners.
Speaking to some of the locals when we were there, we found out that most of them enjoys the tea house as much as we do.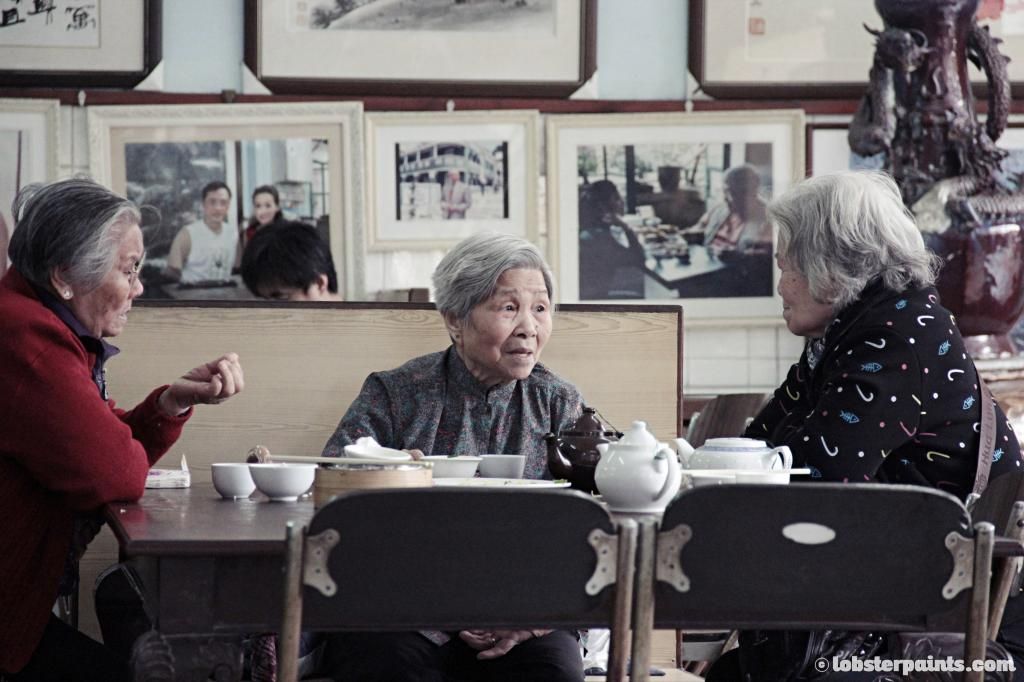 The locals will usually drop by whenever they have free time for some specially brewed tea while checking out the news on the local newspapers before indulging in the dimsum or Cantonese dishes available.
No wonder the tea house had a special mention in the Michelin guide for Hong Kong and Macau published in year 2011, alongside with all the other awarded restaurants.
10:00 AM Senado Square & Ruins of St. Paul's
Head straight to Senado Square right after your satisfying breakfast at Lung Wah Tea House and spend the rest of the morning shopping away.
Largo do Senado, or also known as Senado Square, is Macau's main square where it used to be a civic hub for centuries. It is now pedestrainised and paved with wave-patterned Portuguese mosaics, complete with an iconic fountain, cafes, shopping streets and space for public events.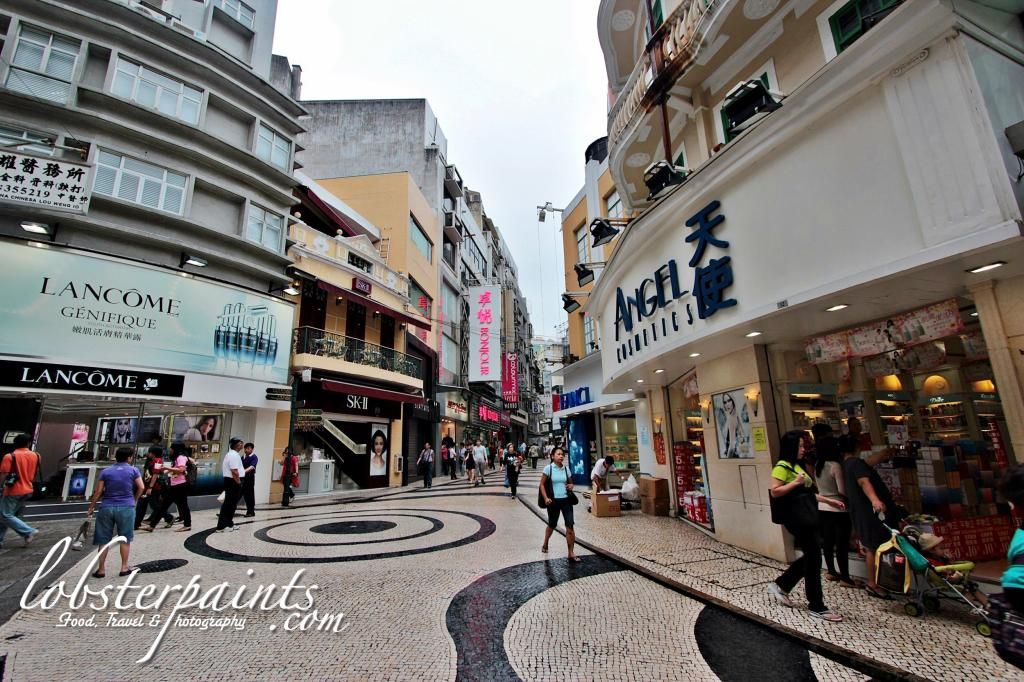 The best thing about Senado Square is its strategical location among numerous attractions of Macau. From churches with rich history and cultures to UNESCO World Heritage sites to great food, you can find them all here!
Be sure to find leading brands from all around the globe that is familiar to you at the shopping streets of Senado Square and also a handful of local shops as well.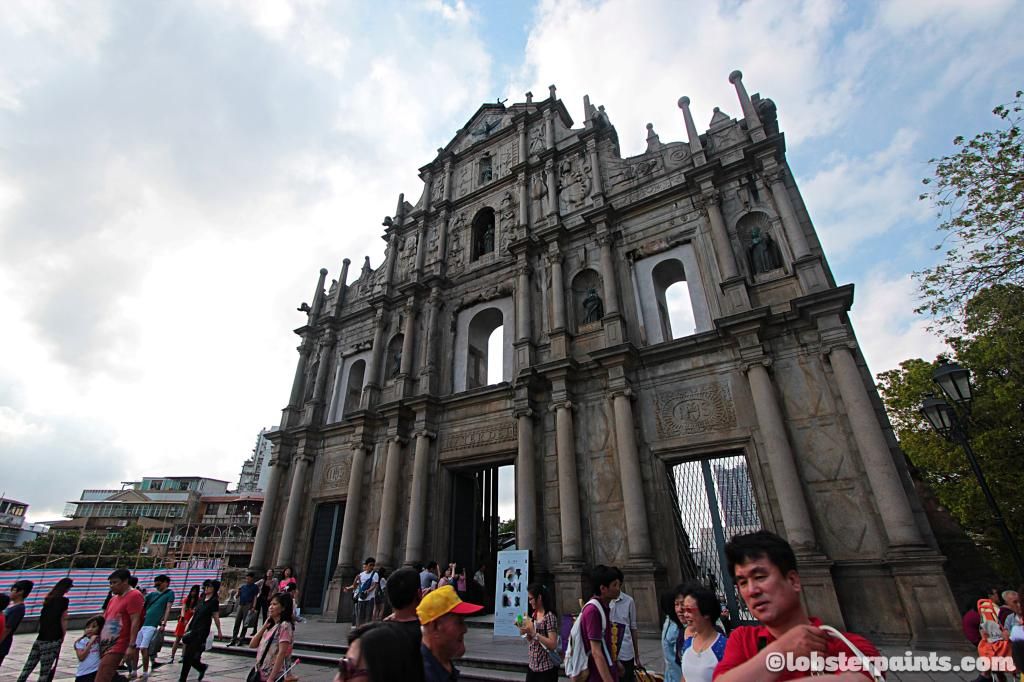 Located just around the corner from Senado Square lies the beautiful remains of Ruins of St. Paul's that used to be a grand and impressive first church in Macau.
A fire broke out in 1835 and destroyed almost everything. Actually, whatever that survived the fire is probably only the main facade you can see in the photo and the grand staircase right behind it.
I would say that the Ruins of St. Paul's is a must-see when you visit Macau just like you have to see the Milan Cathedral when you visit Milan or the Colosseum when you go to Rome. Take some time off all that shopping and go around to the Ruins of St. Paul's to take a selfie with this amazing stone facade that had survived the fire and all these years when it was built in early 17th century.
After the sun had gone down for the day, the crowd will disperse and peace and serenity will return to the vicinity around the Ruins of St. Paul's.
Although it might be dark and the museum located behind the facade has closed for the day, this is the best time to visit the icon of Macau in my opinion.
1:00 PM Lunch at Sky 21
Time flies when you are going through all that shopping frenzy at the shopping streets of Senado Square and before you know it, it is time for lunch already.
You will be too hungry and tired to deal with anything like Lung Wah Tea House again where you have to move around to get your food so I guess there is no better place than having your lunch at Sky 21.
Sky 21 Bar & Restaurant is the ultimate have-it-all entertainment destination set atop a sky-high landmark that serves first-rate Asian gourmet.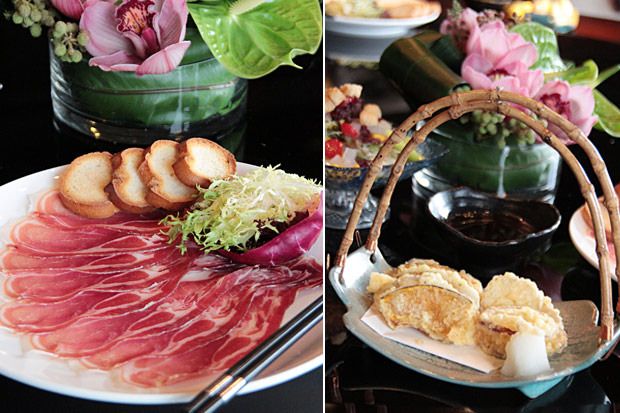 In other words, you can either pop by for a fancy meal or a drink or two while grooving to the best mix of music. All that that is absolutely nothing short of being luxurious and chic.
Kick start your lunch with an array of appetizers from carpaccio to salads or even a platter of tempura to whet your appetite for the feast that is due to come.
If you like to know, I personally enjoyed the Green Salad with Yuzu and Tomato Dressing. I love how it was so refreshing with a slight sweet and sour note from the dressing and also how they have deep-fried tofu skin to replace croutons as toppings.
Moving on to the main courses after the scrumptious appetizers, we had an even better of variety served.
The Grilled Asparagus and Bean Curd Steak with Teriyaki Sauce was a combination of thick and crunchy asparagus and very smooth bean curd steak served in a tasty and savory sauce.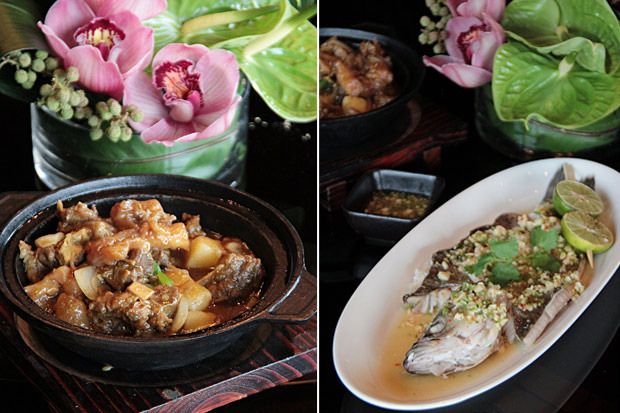 The beef chunks and tendons in the Chinese style Braised Beef Curry Brisket in Sizzling Pot were perfectly fork-tender that it can literally melt in your mouth.
The Steamed Sea Bass fillet with Lime and Chilli was cooked just right that it was firm but not overcooked and still very fork-tender as well.
Besides, it was so fresh and there is no better choice than to pair it with a light and tantalizing lime and garlic sauce so you will be able to enjoy the freshness of the fish.
Last but not least and pretty much in contrary with the textures of the two dishes mentioned earlier, we have also the Crispy Chicken with Shrimp Mousse where each piece is a combo of a crispy chicken skin, succulent chicken meat and also a smooth shrimp mousse on the last layer. It was very mouthwatering and every bite turned out to be quite an adventure with the varying texture.
I thought that the main courses we had were all so unique and delectable that I am having hard time deciding which one is my favorite right now.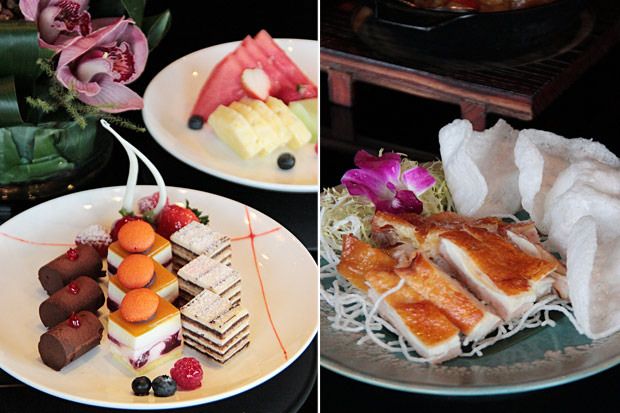 Of course, not forgetting to end your lunch on a sweet note with a desserts and fruits platter! I say go for the chocolate truffles which was so creamy and velvety.
(Disclaimer: The line above suggesting that the chocolate truffles are the best might be merely a personal preference - take it with a pinch of salt please! )
Anyway, this is also my second visit to Sky 21 and it still never fail to amaze me, be it the food or the service.
Also to highlight, there are two floors at Sky 21 and from the porch on the upper floor, you can actually get a fantastic view of Macau including Guia Lighthouse and Macau Tower as seen in the photos. Pretty awesome, isn't it?
3:00 PM Wine Museum
A big part of your daily life as an uptown girl requires you to attend parties or galas and also, attending events at art galleries or visiting an exhibit in the museum that is usually "by invitation only". So, pop by the Wine Museum after your exquisite lunch at Sky 21 as I bet you will enjoy this one!
Wine may be a common beverage at most parties or events and even in your household, but you probably still don't know in detail how wine is actually produced.
You can learn about the history and information of Portuguese culture, traditions, daily life and celebratory rituals. To add, the exhibition space houses more than 1,000 different brands of wine which comes from the different regions of Portugal.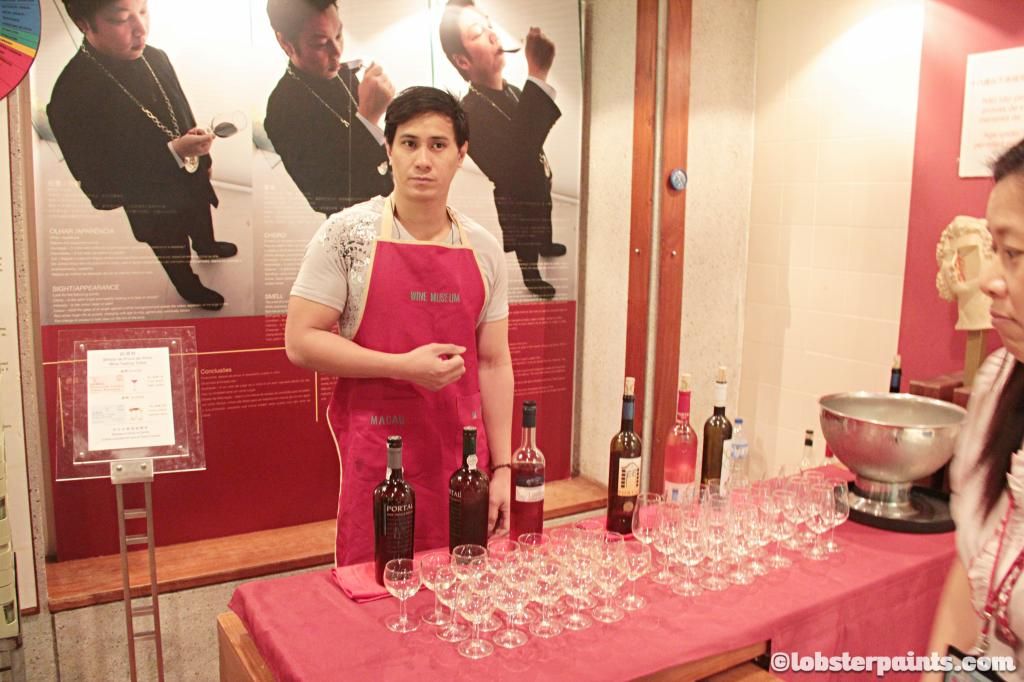 Almost towards the exit of museum, you will see a wine tasting station set up for the benefit of the visitors who have yet to try a variety of wines from around the world. Needless to say, you can expect some Portuguese wines as well.
By the way, the Grand Prix Museum is located just next door. You can drop by if you are interested with all those race cars and grand prix action.
4:30 PM MGM Macau & Red Sandalwood Exhibition
There are countless of hotels and integrated resorts in Macau and each of them has got their very own features that is absolutely extravagant and totally out of this world.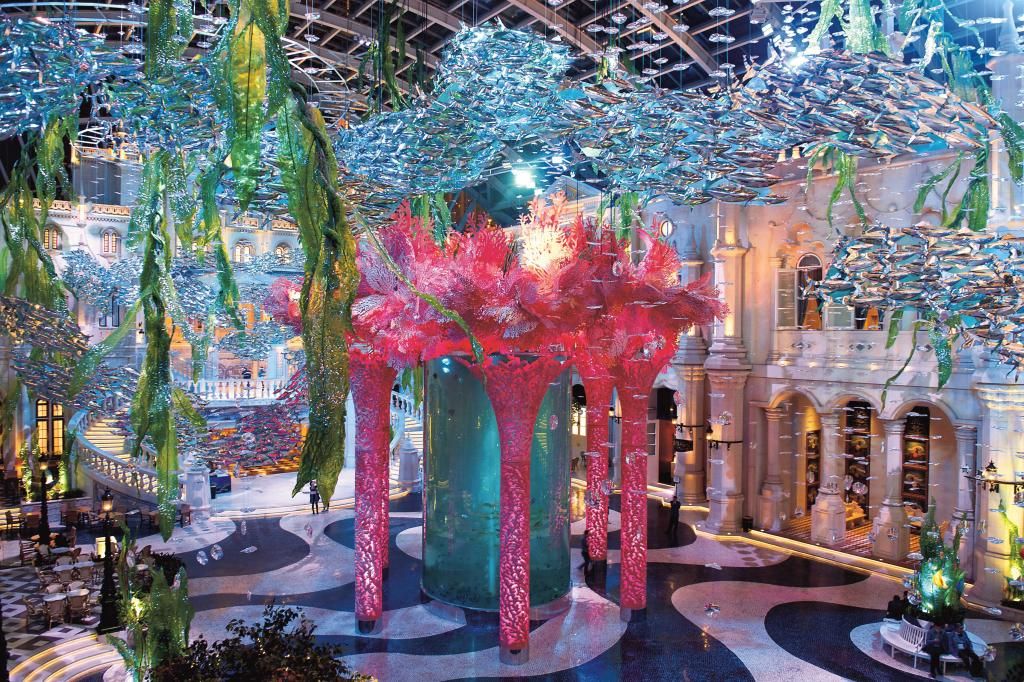 Photo: MGM Macau, Liang Ze Xian
Just like how The Venetian has got their shopping arcade fashioned like the streets of Venice, MGM Macau has an old-world Europe inspired plaza that was recently transformed into a fish aquarium.
I can totally imagine walking into the plaza and feeling like I had dived 100 feet below into the sea and swimming around the fishes.
But it was such a pity that the elaborate fixtures were taken down and replaced with Christmas decorations during our visit.
Honestly, I wasn't all that disappointed when I realised that they had taken down the actual fixtures for Christmas decorations.
That towering eight meters tall cylindrical tank was still very mesmerising with a 360 degree view of the underwater life in that aquarium. 
Red Sandalwood Exhibition
After you are done with being fascinated by the fish aquarium, head up to the second level via the grand staircase at the end of the plaza to see the Red Sandalwood Exhibition.
I have a confession to make in case you are wondering why I am suggesting the Red Sandalwood Exhibition out of so many other exhibitions going on in Macau.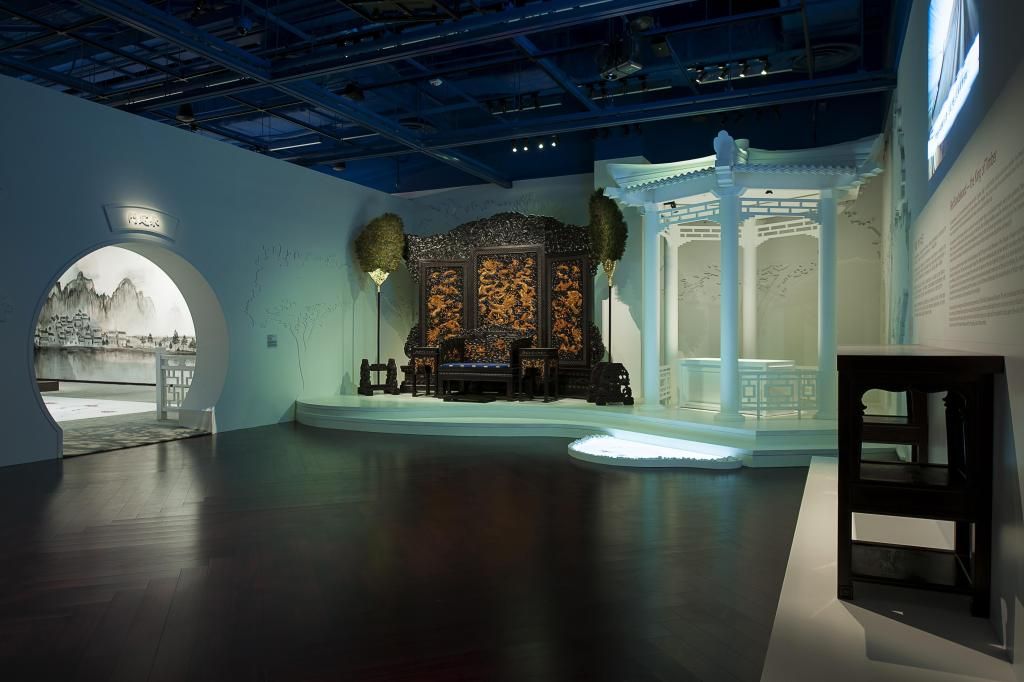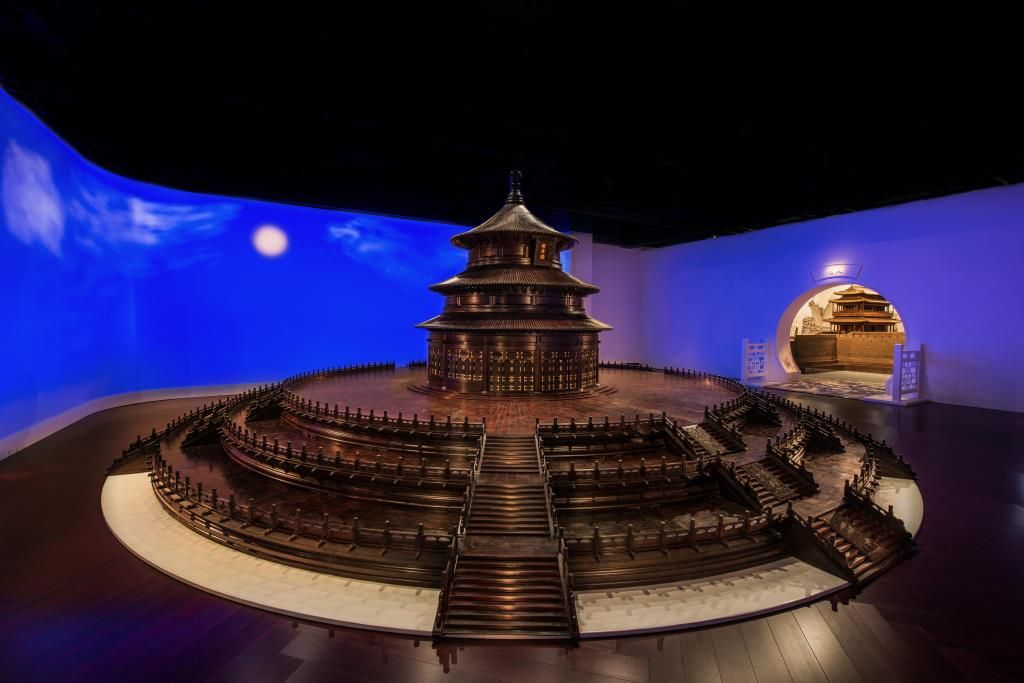 The Red Sandalwood Exhibition is by far one of my most favorite exhibition I had been to because the hall simply smells so good!
It has a pleasant scent and the fragrance comes from the sandalwood art pieces on display,
Upon entering the exhibition hall, aside from the aromatic scent of sandalwood, you will also be greeted with panels and life-sized furniture that illustrates the history of red sandalwood carving.
There is also a Chinese-style pavilion where master wood artists will demonstrate the traditional skills and introduce their works.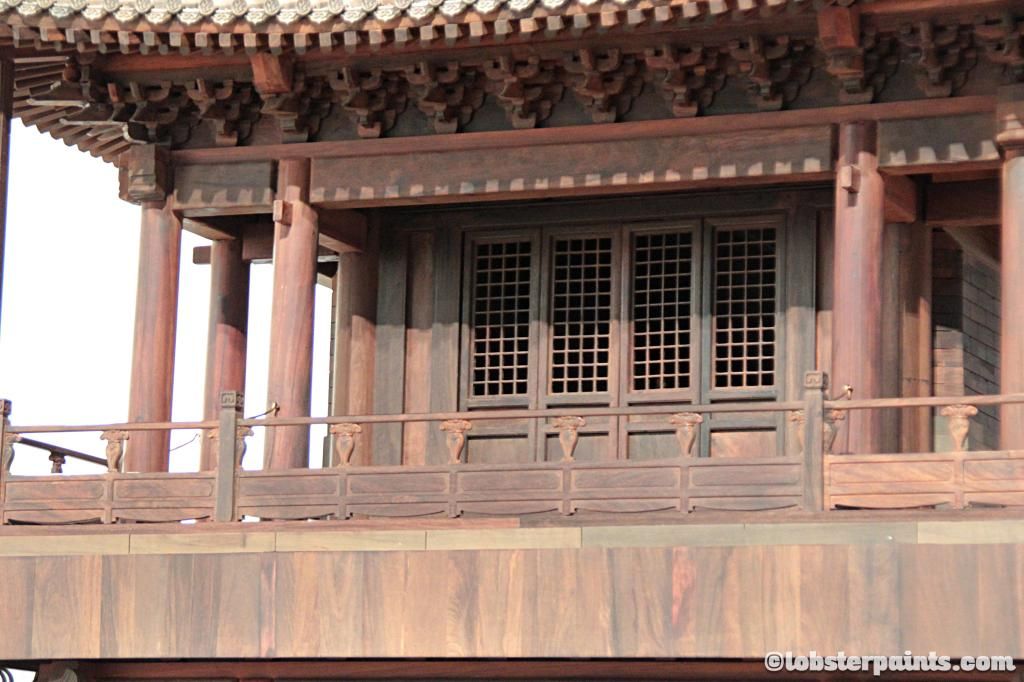 At the next zone, you will be able to see a beautiful miniature landscape of Yongding Gate made of red sandalwood and yinchen wood in 1:10 ratio, as well as videos, photos and a beautiful colossal wall-painting of the other old Beijing city gates.
The Yongding Gate, or the Gate of Everlasting Stability, was built during the Jiajing reign of the Ming Dynasty.
It was the gate of the highest standard located at the center of southern wall and was reserved for the emperors as the main exit point to the outer city. The gate was demolished in 1957 and rebuilt in 2004.
Can you imagine 100 master wood sculptures spending over 30,000 hours to create this scaled model! Impressive, isn't it?
Moving on to the next zone, be prepared to be awed by yet another impeccable miniature version but this time, it is of the Hall of Prayer for Good Harvests in the Temple of Heaven.
The temple and hall wwere where the emperors of the Ming and Qing dynasties prayed for good harvest, and it is also a place for prayers but it also includes the knowledge of history, philosophy, astronomy, paintings, music, social institutions calendar etc.
It is undoubtedly one of the world's largest religious ceremonial complexes and world cultural heritage site.
Also available in MGM Macau alongside the Red Sandalwood Exhibition is the One Hundred Photographers Focus on Macao.
It is a collective effort of 100 photographers with support from various sectors of mainland China and Macau which aims to promote mutual communication between mainland China and Macau as well as reflecting the history, economy and culture of Macau since its handover.
Both exhibitions are held in conjunction of the 15th Anniversary of Macau S.A.R. and they will be going on from now till March 22, 2015 only. If you happen to be in Macau during this period, don't miss the chance to catch them at MGM Macau.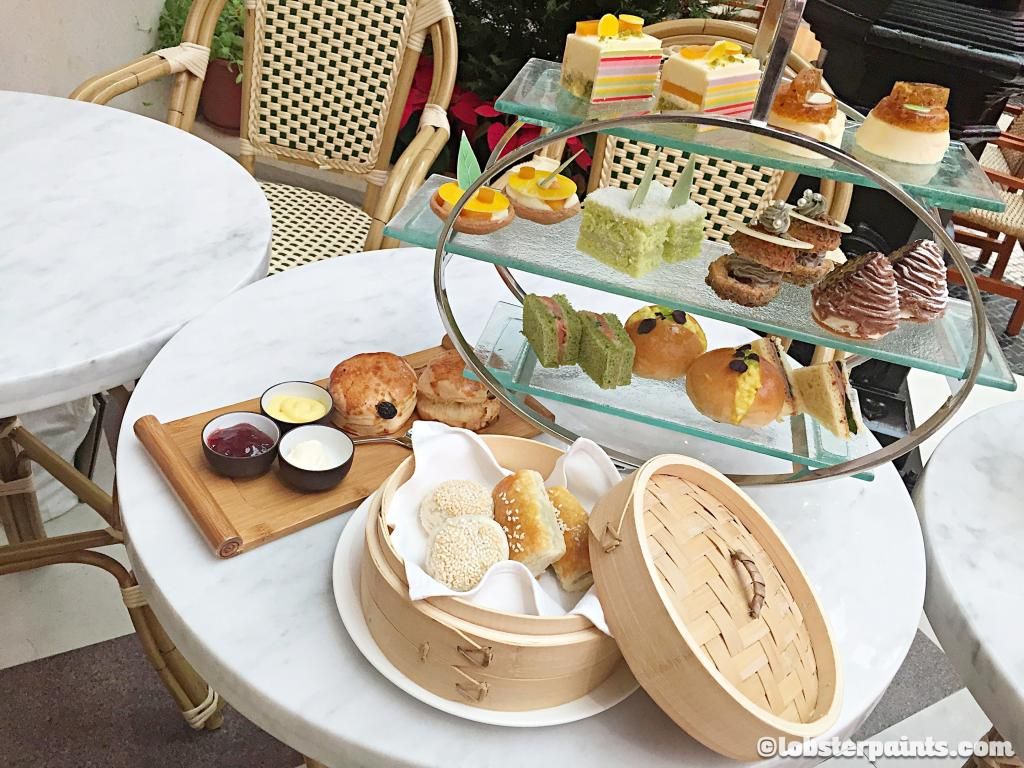 5:30 PM High Tea at Pastry Bar, MGM Maacu
When you are done with checking both the Red Sandalwood Exhibition and the One Hundred Photographers Focus on Macao, head back down to the Grande Praça and get ready to take a quick break and indulge in a high tea session.
Pastry Bar is a quality modern traiteur pastry outlet that features a variety of bread, pastries and chocolates; all made under the strict supervision of the pastry chef, Mr Guenther Wolfsgruber.
Located just by the sides of the grand plaza, it really makes you feel like you are enjoying your afternoon tea in the alfresco area of a cafe located somewhere in Europe.
If you are unsure what to order, try the East-Meets-West Afternoon Tea set. It features selections of Vanilla Cream Chiffon with Osmanthus Tea Jelly, Coconut and salted Kaya curd cake with lychee jelly, Chinese barbecue pork dim sums and more.
It is a good fusion of both Chinese and Western afternoon tea fare and costs only at a price of MOP 268* (S$45) for two.
8:00 PM The House of Dancing Water at City of Dreams, Macau
A high tea session at 5:30pm might be a little late but that should keep you filled until after you are done catching The House of Dancing Water - the world's largest and most magnificent water show at City of Dreams, Macau.
The House of Dancing Water is the centerpiece of City of Dreams that was envisioned by Mr Lawrence Ho, Co-Chairman and Chief Executive Officer of Melco Crown Entertainment Limited.
Working with Franco Dragone Entertainment Group, the performance is the birth of a love story that transcends time and space through China's deep-story-telling heritage that was created and directed by Mr Franco Dragone personally.
Set in a massive 270-degree theatre, the story begins at the coast of Coloane, where a fisherman traveling with his boat got caught by a mysterious energy that pulls him to a place and time of legends.
He was lost at first and became intrigued when a storm brought a survivor from a shipwreck to this magical kingdom.
There, the survivor encounters and falls in love with a beautiful Princess who was nabbed and locked up in a cage by her evil stepmother, the Dark Queen.
The fisherman decided to help the survivor fight against the Dark Queen and save the princess even though they were strangers.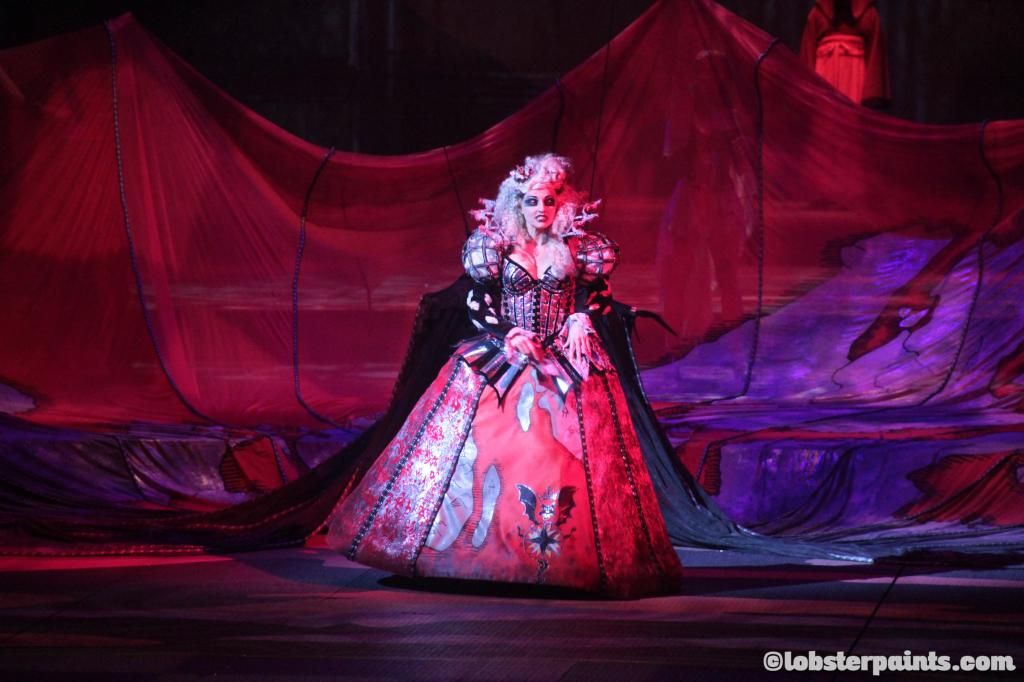 Although it is just a simple love story, the water-based show had my full attention during the entire duration even if it was my second time catching it.
I still find it very entertaining how the crew had taken the physical performance pass limits through combat, wit, creativity, incredible expertise and agility!
9:30 PM Late Dinner & Drinks at SOHO
After the show, you can pop over to SOHO for some late dinner and drinks to sum up your day in Macau.
I honestly don't know what a sophisticated uptown girl would really prefer between eating and shopping, but a drink and some food (again!) to unwind after catching The House of Dancing Water sounds perfectly awesome to me!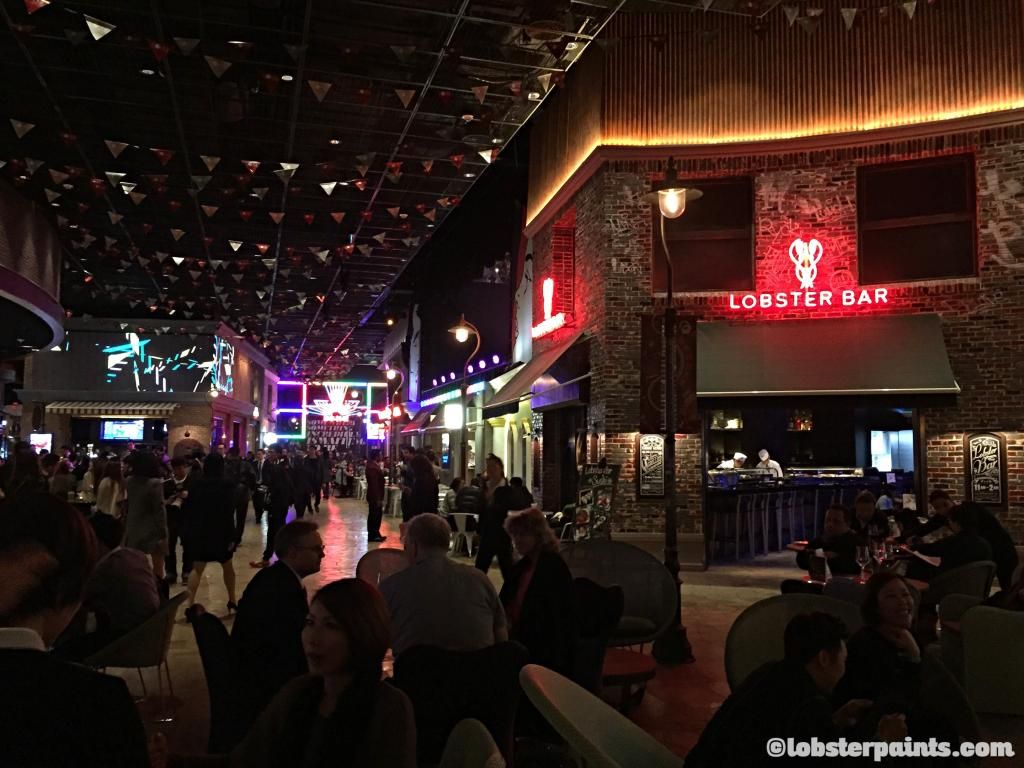 While the first level of The Shops at The Boulevard within City of Dreams seems like another sleek and luxurious shopping arcade, you won't be able to guess that the premier-most leisure and entertainment destination and the current talk-of-the-town is actually just above it on the second level.
SOHO was designed and planned in a manner to offer a trendy and premier mix of international cuisines and sophisticated bars set in a cool urban New York backstreet-style that spans across a whooping large area of 35,000 sq. ft.
Along the "streets" of SOHO, you get really awe-inspiring and innovative entertainment experiences that include live performances, giant interactive digital wall and even an electromagnetic flip-dot screen mimicking the flip board at airport halls that interacts with you.
Everything in SOHO is so engaging and spontaneous, I can't help but to fall in love with this place!
I am one who is absolutely not keen with trying my luck at a casino even if they are opened 24/7 as I can never be bothered about anything that is defined by luck.
Also, I don't exactly enjoy the idea of them allowing people to smoke in the enclosed area of a casino. So I had been trying hard to source for other activities available in Macau aside from just sightseeing and shopping.
After three trips to Macau in two years, I finally found the solution to the million dollar question I had been asking in my mind all along - and it sure seems like I have found it!
Where to go:
Lung Wah Tea House
Address: 3 Rua Norte do Mercado Almirante Lacerda (Beside Red Brick Market)
Opening Hours: 7:00am - 2:00pm daily
Sky 21 Bar & Restaurant
Address: 21/F, AIA Tower, 251A - 301, Avenida Comercial de Macau
Macau Opening Hours: 12:00pm - 3:00am/4:00am daily
SOHO
Address: Level 2, The Shops at The Boulevard, City of Dreams Macau