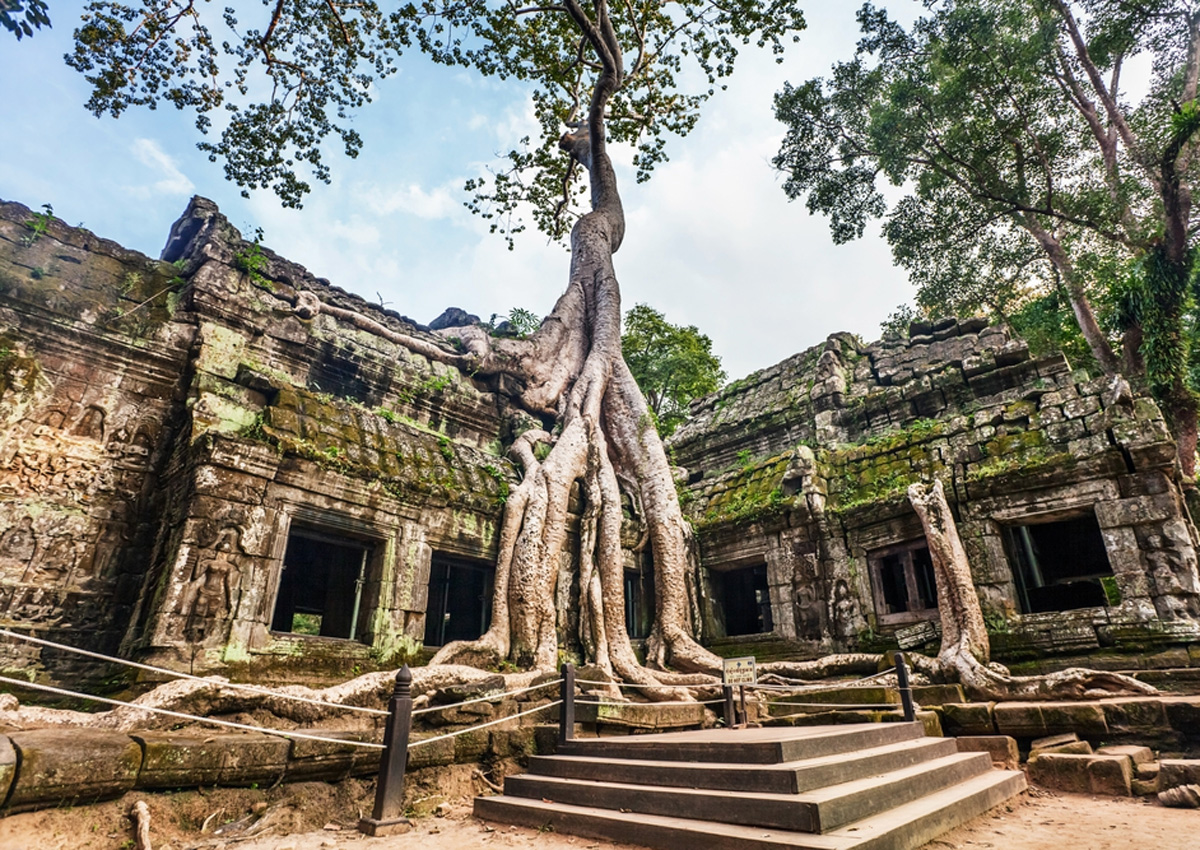 SINGAPORE - Who says you need to stay in Singapore to celebrate the Chinese New Year?
If you're tired of making small talk with distant relatives or simply want to enjoy some private family time away from the crowds, the folks from WorldVenture and Zuji.com have compiled a list of top destinations you can explore for a quick getaway.
1. Sea-walking in Bali, Indonesia
Yes, that's right, walk! Instead of diving with a clunky oxygen tank on your back, explore life under the sea with a unique helmet system by the Bali Seawalker Tour.
Located at Sanur beach, a speedboat will whizz you off across Bali's gorgeous blue waters to take you out on your mini sea expedition. Together with an instructor, be taken up to 5 metres deep for a stroll on the ocean bed while feeding fishes that swim by. Who knows? You just might find Nemo (or Dory)!
2. Scoot around Ho Chi Minh like a local, Vietnam
Zip through the streets and explore the city like a true local - all from the back seat of a Vespa. Jump on an organised tour to discover the food, nightlife, iconic sights or unusual attractions the city has to offer.
Along with a guide, you'll uncover hidden and unique spots that you probably won't be able to on foot.
3. Visit a jjimjibang in Seoul, Korea
Bathhouses are a quintessential part of Korean culture. Known as jjimjibang (heated rooms), it is where locals come to unwind and treat themselves to an array of health and beauty rituals.
On top of the usual spa and saunas, more lavish joints also include restaurants, outdoor swimming pools, beauty salons, as well as karaoke rooms. For those who love culture and the arts, the Bukchon Hanok Village is packed with traditional hanok architecture where you'll get a firsthandlook at traditional Korean folk painting.
4. Soak up a panoramic view in Langkawi, Malaysia
Hop on the world's steepest cable car, the Langkawi Skycab, for a phenomenal view atop Machincang mountain. Upon reaching the Top Station, take a short walk up a flight of stairs to stand 708 metres above sea level and treat yourself to a spectacular 360-degree panoramic view of the Langkawi islands and Southern Thailand.
Just steps away is the SkyBridge, one of the world's longest curve suspension bridges - a walk across will leave you stunned by the beauty that Langkawi has to offer. It's definitely worth the "climb".
5. Chase waterfalls in Cebu, Phillipines
Apart from its white-sand beaches and world-class diving spots, did you know that Cebu is also home to more than 90 waterfalls? One of the most popular waterfalls in the country is the Kawasan Falls, which hosts three waterfalls. Located within the mountains of Barangay Matutinao, Badian, these majestic waterfalls are just 130 kilometres southwest of Cebu City - making it an ideal nature side-trip after a day at the beach.
Bamboo rafts are also available for rent to take you to the base of the falls for a relaxing "waterfall massage".
6. Go tomb-raider mode in Siem Reap, Cambodia
Tour ancient archaeological sites, including Angkor Wat, a UNESCO World Heritage Site and the national symbol of Cambodia. Visit the fortified city of Angkor Thom and end your day on a tuk-tuk, sightseeing at Ta Prohm. Siem Reap, a capital city in northwestern Cambodia, is the gateway to one of the world's most famous ancient sites, Angkor Wat.
Buddhist shrines, preserved ruins and centuries-old sculptures garner the admiration and awe of millions each year. The giant, smiling faces carved into the Bayon Temple's walls are mysterious remnants of the early 12th century.
7. Dive into the deep in Australia
Explore Rottnest Island's diverse flora, fauna and culture on a full-day tour of Australia's most idyllic travel destination. Stroll along the boardwalk at West End and take in scenic views of the island's pristine beaches.
Perth is Western Australia's capital and a central hub for theatre, art, culture and ballet. Just off its sandy shores lies Rottnest Island ("Rotto" to the locals), a picturesque isle teeming with vibrant marine life and friendly faces. Coastal tide pools and blue-green bays offer ideal spots for swimming, snorkeling and diving.
8. Go on a food trail in Manila, Philippines
Densely packed Manila has recovered to spectacular degree from the ravages it suffered during World War II. The capital of the Philippines boasts historic landmarks, a spectacular urban park and an always-happening lineup of markets, shopping centers and eateries.
Enjoy places such as the National Museum, Manila City Hall, Rizal Park, and Lucky Chinatown Mall. You can also visit entertainment resorts as well as natural attractions during your stay in Manila.
9. Surf the waves in Kenting, Taiwan
For a quiet escapade to nature, why not try Kenting National Park in Taiwan? Located at the southern tip of the island, the park is popular for its white sandy beaches, caves and coral reefs. Travellers can rent bicycles to explore the coast and the more adventurous can hit the surf or dive with the many equipment rental shops available.
The region is also home to the National Museum of Marine Biology which boasts one of the largest and most modern aquarium in Asia.
10. Ride the sand dunes in Dubai
Get to know one of the most exciting cities on the planet! Enjoy celebrated landmarks such as the Jumeirah Mosque and Beach, Dubai Creek, the Spice and Gold souks, the Dubai Museum and the Burj Al Arab. There's also shopping at the Dubai Mall, where you'll witness a water fountain show.
You'll explore outside the big city with a desert safari tour, featuring dune bashing, sunset photography, camel riding, a shisha facility and a belly dance/Tonoura show with professional artists. Dubai - the biggest city in the United Arab Emirates - delivers an urban experience like none other.
debwong@sph.com.sg