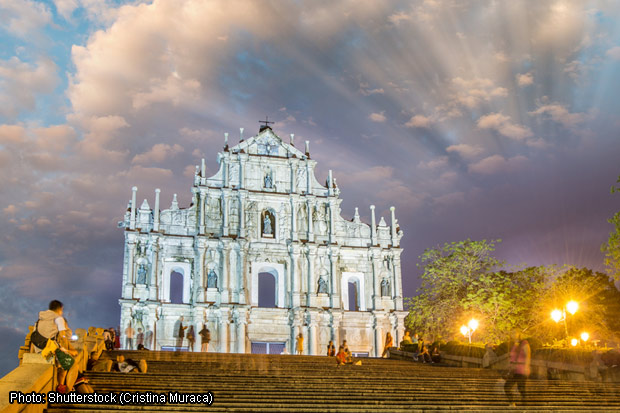 Macau may have a backdrop like a James Bond movie or the latest Hong Kong gambling thriller, but the city has so much more to offer to its visitors than just casinos.
Blessed with four seasons, Macau is a great family-friendly destination featuring stellar views, a colourful history and rich culture, activities and festivals that appeal to the solo traveller or those visiting in a group.
Spread out across three islands - Coloane, Taipa and Macau Peninsula, the island can be described as Asia's very own sin city with its many spots to indulge in shopping, eating and gambling.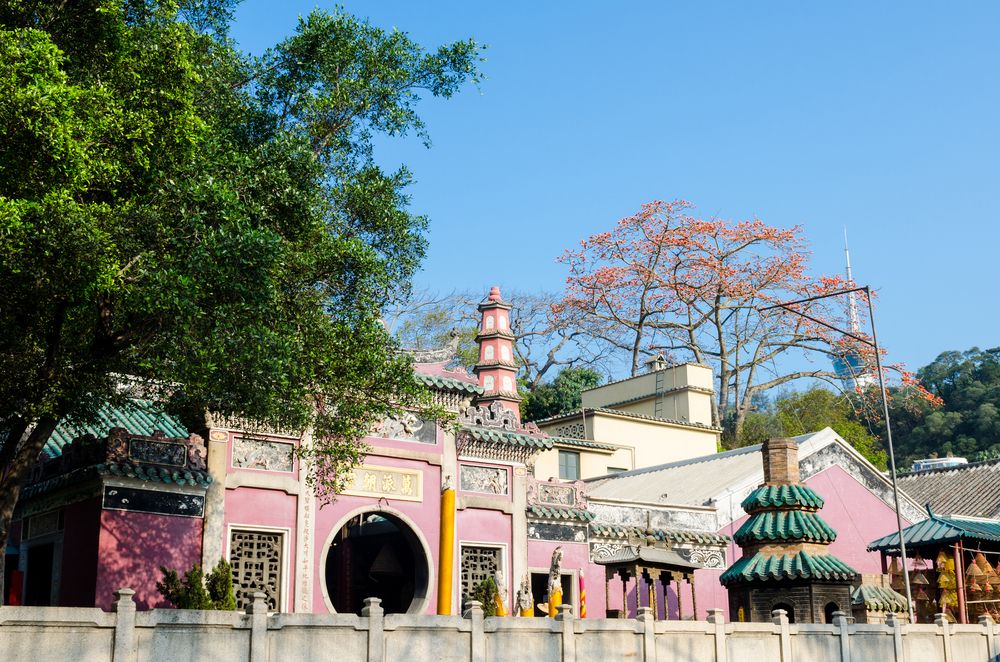 Above: A-Ma Temple, photo: Shutterstock
With a strong tradition of preserving its East and West cultures, the city of Macau was awarded UNESCO status with the association naming its historical core - an area of over 20 locations - a heritage site.
Macau is usually visited as a stop or a day-trip, however, there are tonnes of activities to do, see and eat here - making it a great destination for a weekend getaway.
Not convinced? Read on to find out 5 reasons why Macau should be your next dream holiday.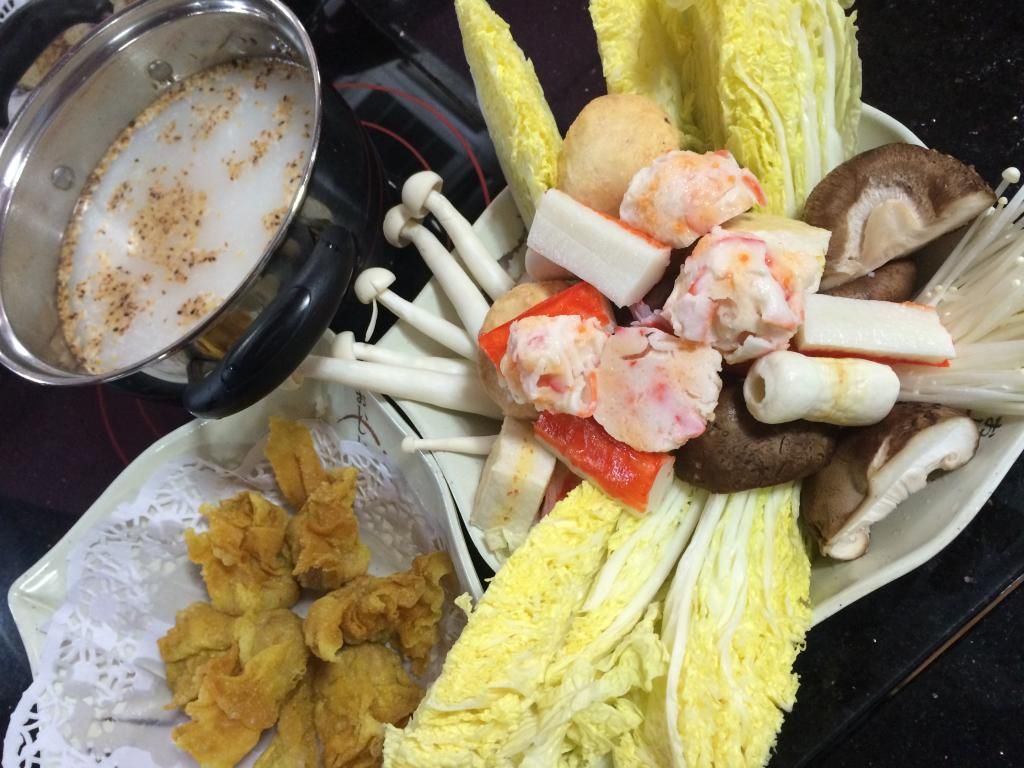 Above: Local style spicy hot pot at Ching Gor Restaurant (Lilau Square)
1. Hop on a food trail
Macau is a food heaven where even the pickiest eater can be satisfied. The city offers everything from the traditional to the modern; from fine dining to the comforts of street food.
There are many local-style eateries and tea houses around featuring affordable Chinese-style dishes such dim sum, spicy hot pots and crab porridge.
For those with a more Western palate, you will be spoiled for choice at the many international cuisines available such as French, German, Italian and even South American.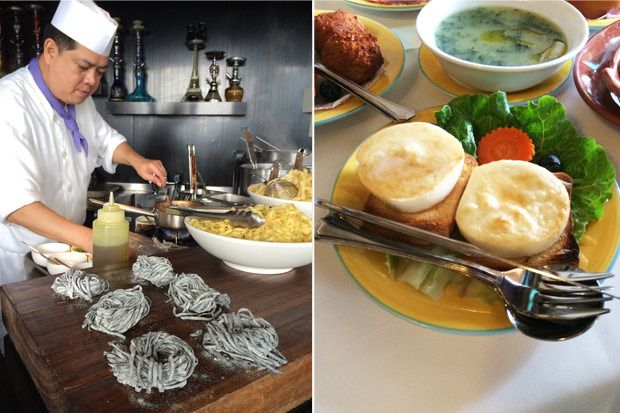 Above: A chef making pasta dishes at Sky 21 and a Portuguese dish comprising goat cheese on toast drizzled with honey at Restaurante Espaco Lisboa at Coloane. 
One of the must-eats in Macau is trying out the different Portuguese dishes at the many authentic restaurants across the island.
Portuguese settlers set up eateries to bring flavours of their homeland to Macau, and recipes have barely been tweaked throughout the years.
WATCH: Not familiar with Portuguese and other popular local dishes? Take a look at these videos!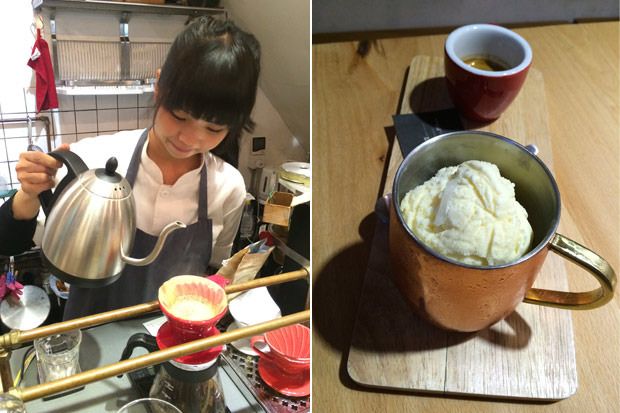 Above: A barista at Single Origins Coffee making a hand drip drink.
Cafe culture has also hit the island. Take a mid-day break at one of the cafes offering delicious pastries alongside a piping pot of tea or coffee.
Needless to say, the Portuguese egg tarts can be found in both Chinese and Western-styled cafes. Serious coffee drinkers can also try out exotic blends and grinds at more specialised joints.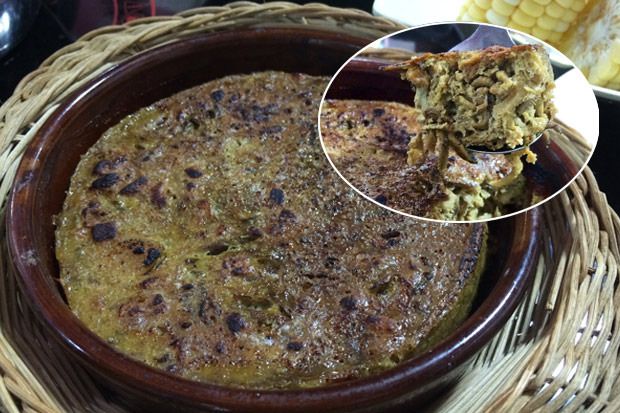 Adventurous when it comes to food? Macau also offers dishes for the traveller with a taste for the exotic.
They can tantalise their taste buds with a steaming plate of rice-worm pie - a norishing baked-dish which is especially hard to find these days as it is tedious to prepare.
2. Shopping therapy
A holiday is never complete without a certain amount of shopping - depending on your budget.
Macau offers tourists a huge variety of shopping options from rows of shopping malls to the more casual shophouses along the quaint-looking neighbourhoods.
Other than offering gambling entertainment, the casinos also house spacious shopping malls for tourists under one roof.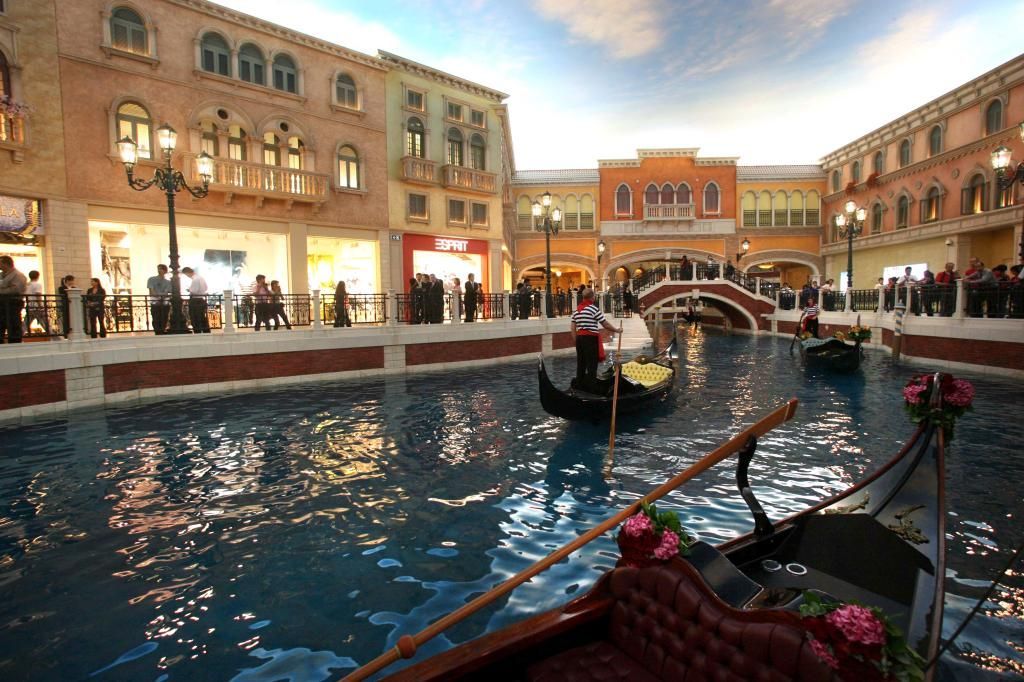 Photo: Lianhe Zaobao
At The Venetian Macao, tourists can choose from over 300 stores offering a diverse range of luxury duty-free brands. If they are too tired to walk across 1,000,000 square feet area, they can hop on a gondola ride to get across the sprawling complex.
Other popular shopping areas to visit are Senado Square and Rua de S.Paulo.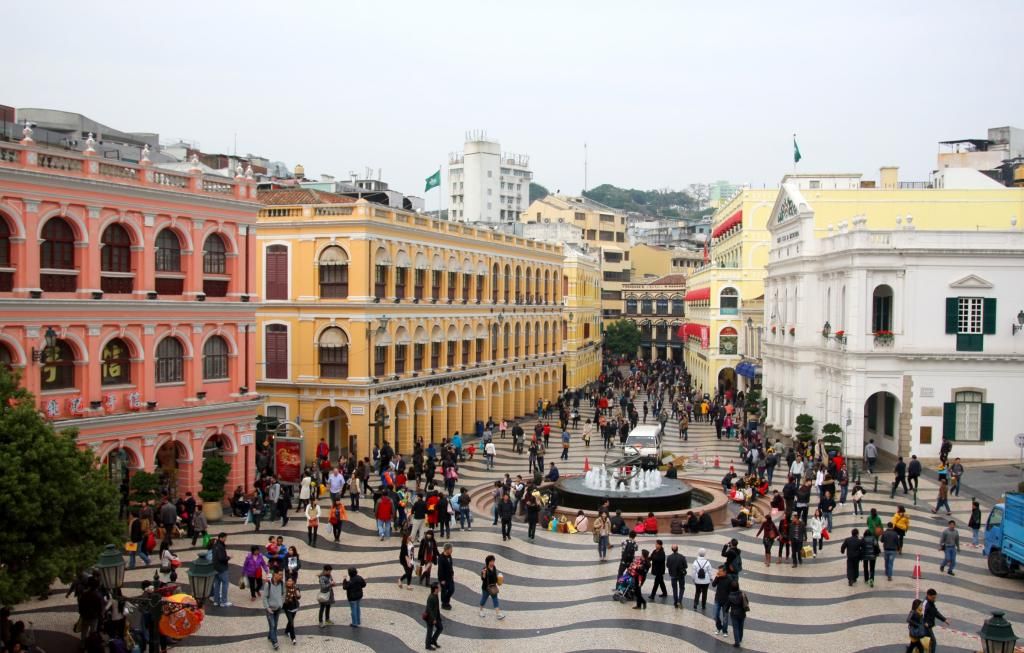 Above: Senado Square, photo: Macau Government Tourist Office
These two outdoor districts allow shoppers to go brand-hopping in buildings featuring romantic old-world architecture.
Looking for Forever21 or H&M? Don't be surprised to find these multi-level fashion labels in a gorgeous European-style building.
As downtown Macau is centralised, tourists can visit the different shopping areas easily by foot. The hotels also offer free shuttle buses across Coloane, Taipa and Macau Peninsula.
WATCH: See all the exciting places mentioned in the video below!
3. Defying gravity
Ever dreamt of being a superhero? You can fulfil your Spiderman dreams by "floating" on extreme heights with the Skywalk or scaling up the structure with the Tower Climb.
International extreme sports company AJ Hackett provides visitors with the chance to take part in gravity-defying activities at the 338m-tall Macau Tower.
Photo: Shutterstock (Bildagentur Zoonar GmbH)
If you are looking for even more thrilling activities, you can do free falls with the bungee jump or Skyjump. Children who wish to participate can perform the activities with an adult - as long as the kid reaches the minimum height and weight requirements.
When AsiaOne was in Macau, a family of Japanese tourists conquered the Skyjump with their two young kids.
The father did the jump with his younger son, who was only eight years old. The boy had so much fun after the first round, he demanded to have a second go - much to the amusement of on-lookers around.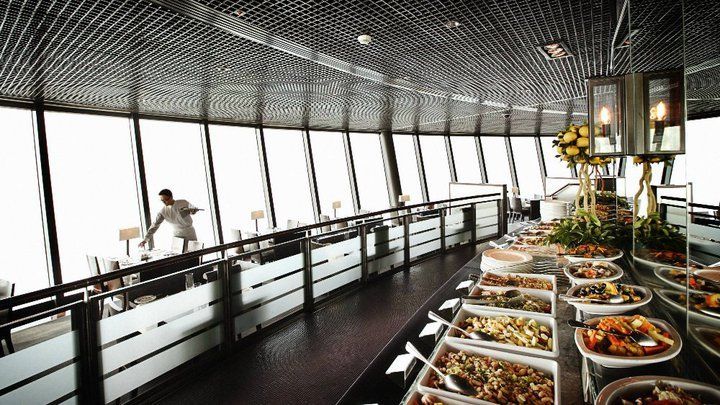 Photo: Macau Tower's Facebook page
For those who are not keen to give the activities a try, they can enjoy lunch at the Macau Tower 360 degree Cafe and enjoy a buffet spread of international delights and stunning views of the city's skyline.
WATCH: See all the exciting places mentioned in the video below!
4. Fun for the whole family
Travelling with kids and teenagers? Macau has tons of fun and affordable activities suitable for the whole family.
Tourists can head over to Seac Pai Van Park located not far from the causeway while on the way to Taipa island.
Photo: Wikimedia Commons
The park features a large walk-in aviary, playgrounds, picnic areas and is also home to two giant pandas, Kai Kai and Xin Xin, who live at the Panda Pavillion.
When the weather is bright and sunny, tourists can also embark on self-guided walking trails around the city which take roughly an hour.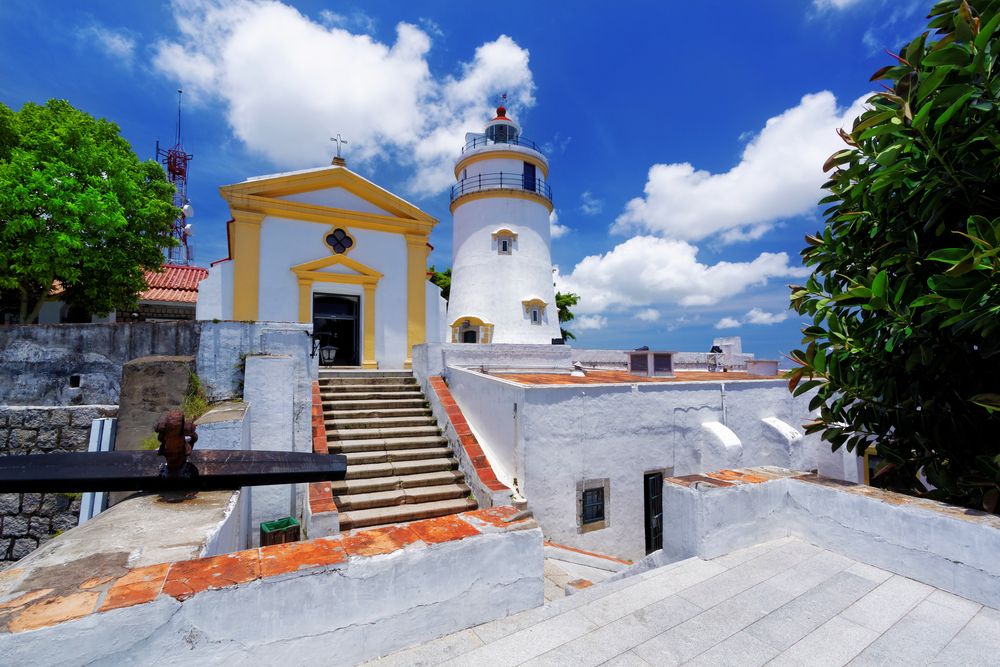 Photo: Shutterstock
Whether you are travelling alone or in a group, the easy-to-follow trails will map out important UNESCO Heritage Sites and attractions such as A-Ma Temple, Ruins of St Paul, Moorish Barracks and St. Augustine's Church.
One of the popular routes to take is the Taipa Grande Trail. It starts off with an easy nature walk on Taipa Island and is suitable for both young and old.
It takes travellers onto Taipa's highest point at over 150m above sea level. The end section of the trail will go into a steeper terrain, but the sweeping views will definitely be well-worth the extra steps and effort.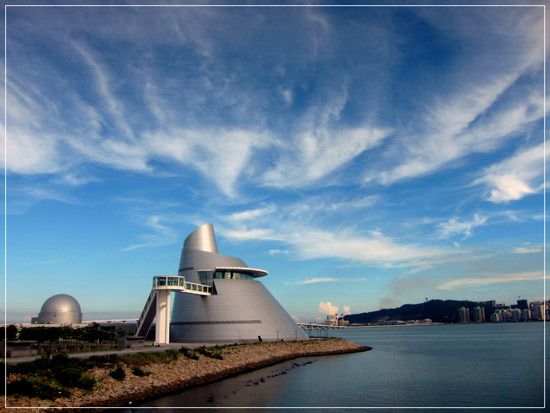 Photo: Macau Science Centre
For those who prefer indoor activities, Macau has museums, cinemas and shows for all to enjoy.
The Macau Science Center will not only fascinate kids but adults as well. Designed by world-renowned architect I.M. Pei, the museum is instantly recognisable by its silvery, cone-like exterior.
Visitors will notice that the museum, which houses 14 galleries, is arranged in a spiral-shaped design and accentuated by an arch.
Photo: House of Dancing Water
Last but not least, the most show-stopping attraction in Macau is probably the House of Dancing Water - the world's largest water-based pyrotechnic extravaganza.
The show, located at City of Dreams, is a HK$2 billion (S$350 million) production written and directed by Franco Dragone, who is known for his work with Cirque Du Soleil.
Show-goers will be enthralled by the good-triumph-over-evil tale of a humble fisherman who helps a shipwreck survivor save his sweetheart, an enslaved princess, from the Dark Queen.
Set in a 270-degree theatre, the seemingly dark story managed to get the audience rolling with laughter, thanks to its characters who punctuate the serious plot with their comical acts.
WATCH: See all the exciting places mentioned in the video below!
5. Macau - Always a reason to celebrate
Macau will start every year with a rousing New Year celebration followed by days of Chinese New Year festivities.
During the months of September and October, tourists and locals can be dazzled at the Macau International Fireworks Display Contest, where teams from different countries will pit their best pyrotechnics against each other in the night sky.
Photo: Shutterstock (Nattee Chalermtiragool)
Competitors will blast off magnificent displays from Macau Tower's shore front, while spectators enjoy the exciting shoot-out from many vantage points such as on the Macau Peninsula and Taipa Island.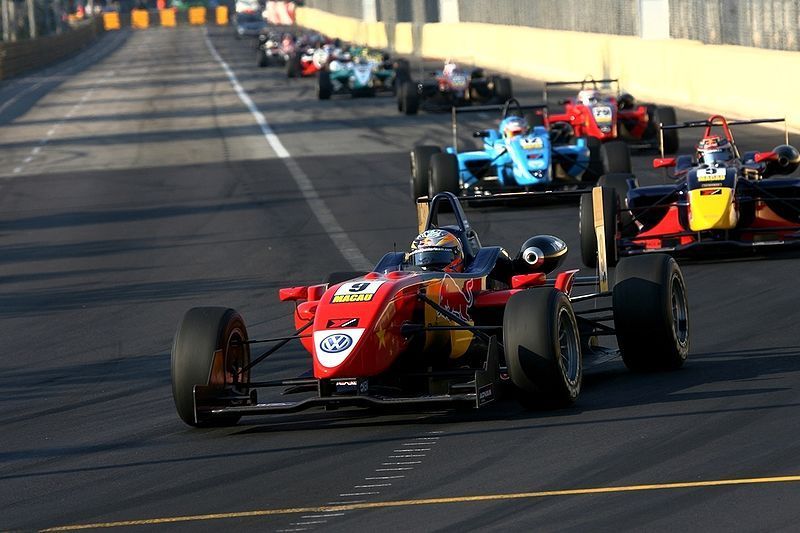 Photo: Wikimedia Commons
Speed demons and race car enthusiasts can cheer on their favourite racers at the F3 Grand Prix, which occurs during the third week of November each year.
The three-day downtown race usually coincides with the Macau Food Festival, turning the city into a giant carnival of fun and excitement for both young and old.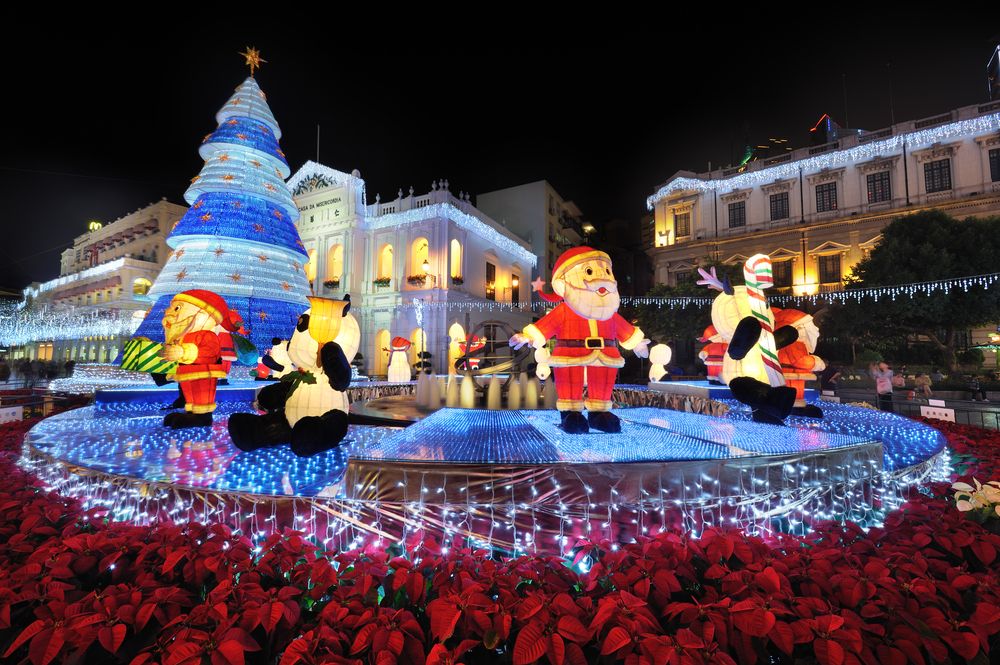 Photo: Shutterstock (Top Photo Corporation)
During December, be sure to visit as many attractions and hotels such as Senado Square, The Venetian and MGM Macau to see the annual Christmas light-up and dazzling decorations set to a different theme each year.
With concerts, fireworks, festivals, Macau truly makes an unforgettable getaway for all.
wjeanne@sph.com.sg
WATCH: See all the exciting places mentioned in the video below!
The writer went on a trip sponsored by the Macau Government Tourist Office.