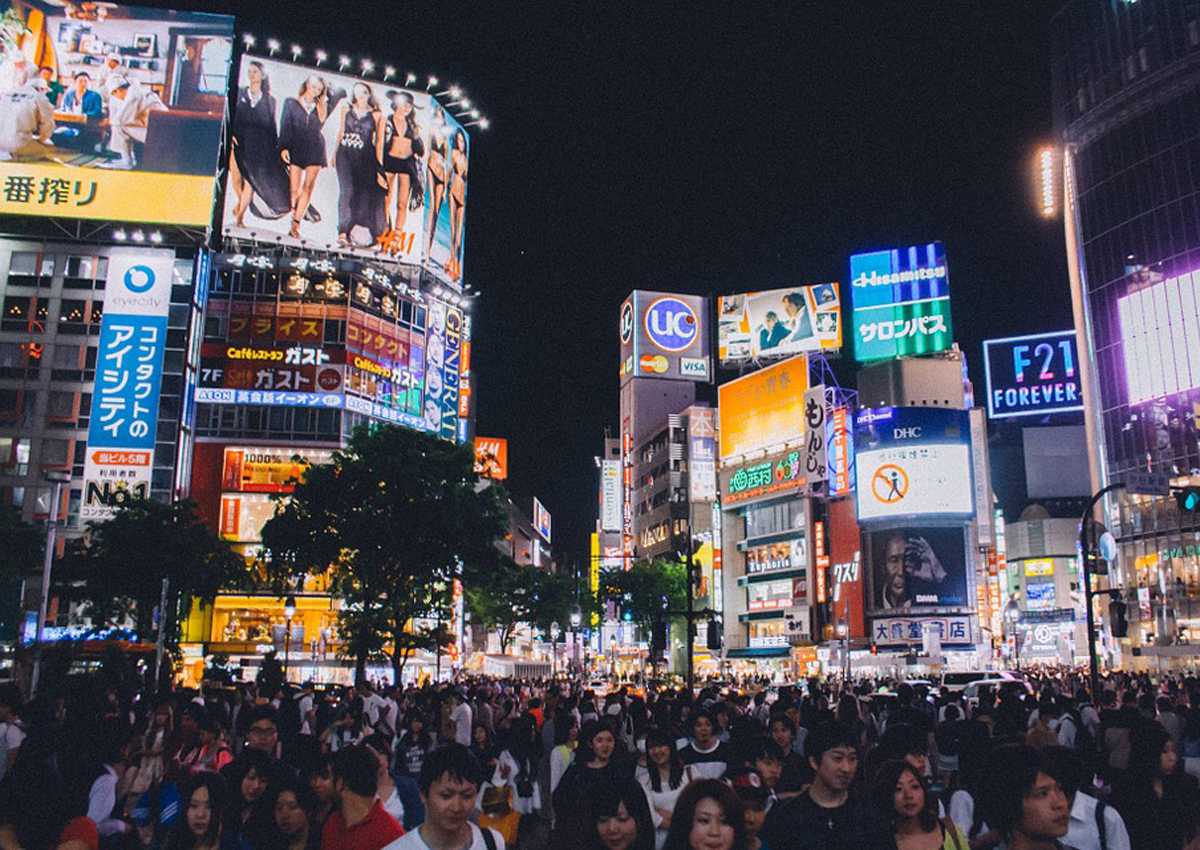 This article first appeared on Skyscanner's 6 unique hotels to stay at in Tokyo
Not only does Tokyo feature some of Asia's best sceneries, the city is also well-known for her intricately-assembled snacks and delicious food. One of the most common drawbacks you will hear people talk about when they mention Tokyo is the cost of accommodation. While the city may have some expensive and luxurious properties around, Skyscanner shows you that there are plenty of unique accommodation options that will not cost an arm and a leg:
1. Lotte City Hotel: Koala's March Room
Located just a short stroll from the Kinshicho Station is the Lotte City Hotel. While the hotel is predominantly an affordable business hotel, it also houses the unique Koala's March Room. Koala's March is a popular sweet-filling snack that is made by Lotte. The Koala's March Room features pillows that look like the actual snack (albeit a whole lot bigger), koala bedsheets, wall decals and even a (somewhat) life size koala for you to hug to sleep. Who says you can't have your cake and eat it?
Website: Lotte City Hotel
Book rooms: here

Adorable Koala's March pillow in this themed room.
Photo: Haikugirl
2. Hotel Meguro Emperor
There is no lack of love hotels in Japan and while the classification of these hotels have had a pretty bad reputation over the last decade, it is quickly adapting to fit the needs of the leisure travellers by charging a generally attractive room rate and at the same time, offering travellers a unique accommodation experience. When it first opened in 1973, the Hotel Meguro Emperor was arguably one of the most famous love hotels in Tokyo and it still retains its castle exterior and gyrating beds (amongst other interesting features). This is definitely a place to check out if you are looking to be entertained.
Website: Hotel Meguro Emperor

One of the most prominent love hotels in Tokyo.
Photo: Buona Notte
3. Gran Cyber Cafe Bagus
Although this is technically not a room that you can stay in, the Gran Cyber Cafe Bagus is one of the most affordable ways to stay a night in Tokyo. Nestled in the bustling Shibuya, the mangakissa (which translates into manga cafe) charges only between 1,500 yen to 2,000 yen (less than S$25) for an eight-hour stay. If you do not intend to crash on one of the comfy couches around, there is plenty of manga for your peruse. Additionally, massage, entertainment and shower facilities are also available for your usage. If you are feeling hungry, there are also food and drink options that you can consider within the Gran Cyber Cafe Bagus.
Website: Gran Cyber Cafe Bagus

Perhaps one of the most unassuming places you can catch a wink in Tokyo.
Photo: Yelp
4. First Cabin
It is believed that the first capsule hotel in the world was pioneered in the Umeda district in Osaka. If you are ever in need to spend the night in Haneda Airport or plan on visiting the electronic haven, Akihabara, be sure to check out the First Cabin franchise for a first class capsule hotel experience. These stylish capsules are modeled after the first class cabins on planes. If that's a little too extravagant for you, fret not because there are also business class capsules that you can opt for.
Website: First Cabin
Book rooms: here

Don't just fly first class, stay first class too.
Photo: Japandaman
5. Andaz Tokyo
If price is not a real concern or if you are looking to splurge on your trip to Tokyo, check out Andaz Tokyo. Andaz is a luxury boutique arm of the Hyatt Hotels Corporation and it features properties that are influenced, through design and architecture, by the lively neighbourhoods that they are located in. The Andaz Tokyo is located in the famous Toranomon Hills in Ginza where it features spacious guestrooms with Japanese baths and unparalleled view of the city.
Website: Andaz Tokyo
Book rooms: here

Clean and minimalistic design at the Andaz Tokyo.
Photo credit: Andaz Tokyo
6. Ryokan Asakusa Shigetsu
For a taste of a traditional Japanese guest house in the heart of the city, check out the rather luxurious Ryokan Shigetsu that offers both traditional and Western-style rooms. Sleep on tatami and experience the Japanese-style communal bath located on the top floor, although each room does come with its own bathroom as well. This peaceful property is located just a minute stroll from the famous Asakusa temple market, placing you in the heart of all the action.
Website: Ryokan Asakusa Shigetsu
Book rooms: here
A charming Ryokan that is just under a minute away from Asakusa temple market.
Photo credit: Shigetsu
Look beyond food and shopping in Tokyo; check out one of these unique places to stay in and make your next holiday a truly memorable one! Book cheap flights, hotels and car rental via Skyscanner today, or download our free mobile apps for easy browsing and booking on the go.