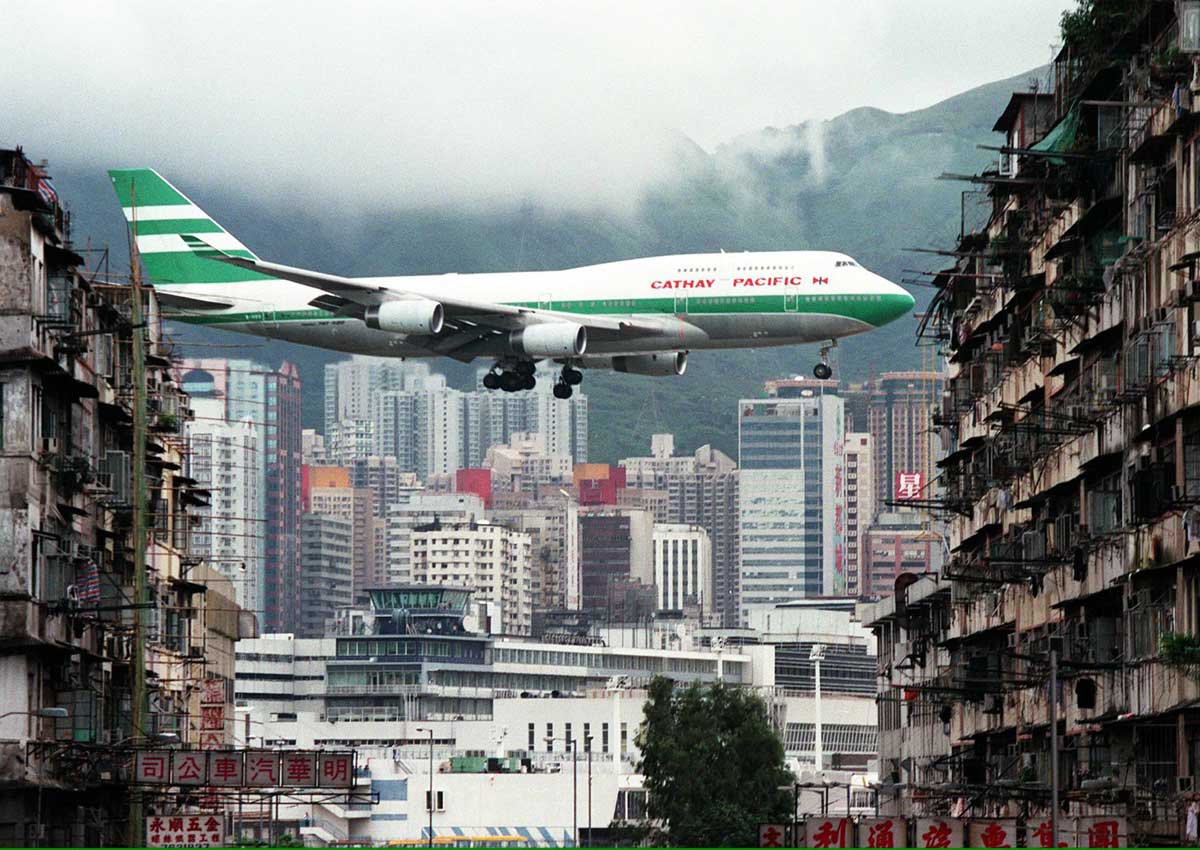 Hong Kong - Hong Kong flag carrier Cathay Pacific bid farewell to its Boeing 747 fleet on Saturday with a final low-altitude flyby over the city's iconic skyline.
The final route harked back to dramatic images of the planes flying low over rooftops of apartment blocks as they used to approach the old airport on the harbour.
Saturday's flight, codenamed CX8747, flew over the city's famous Victoria Harbour and the former Kai Tak Airport, which closed in 1998 and was considered one of the most challenging places to land an aircraft due to its crowded urban site surrounded by steep mountains.
Around 300 airline staff made a donation of HK$747 (S$132) to ride on the venerable aircraft, which was first used by Cathay Pacific in 1979, for the last time, the airline said.
Photos of the last flyby, at an altitude of 610m were posted on the airline's Facebook page, which showed some 747 fans waving goodbye.
"Goodbye and thank you, our dearest Boeing 747," Adonis Lau said on the airline's Facebook.
"Cathay 747s brought me and my family between HK and our stays in US and Canada during my childhood. I'll miss my time on the upper deck," Denise Ho said.
The airline had said the four-engine 747 aircraft played a significant role in growing Hong Kong into an international aviation hub.
It added the Boeing 747 had spent 3.1 million hours in the air, after its last commercial flight from Tokyo to the southern Chinese city on October 1.
The 400 passenger 747 Jumbo Jet was launched in 1970 and dominated international air travel and cargo over the next decades.