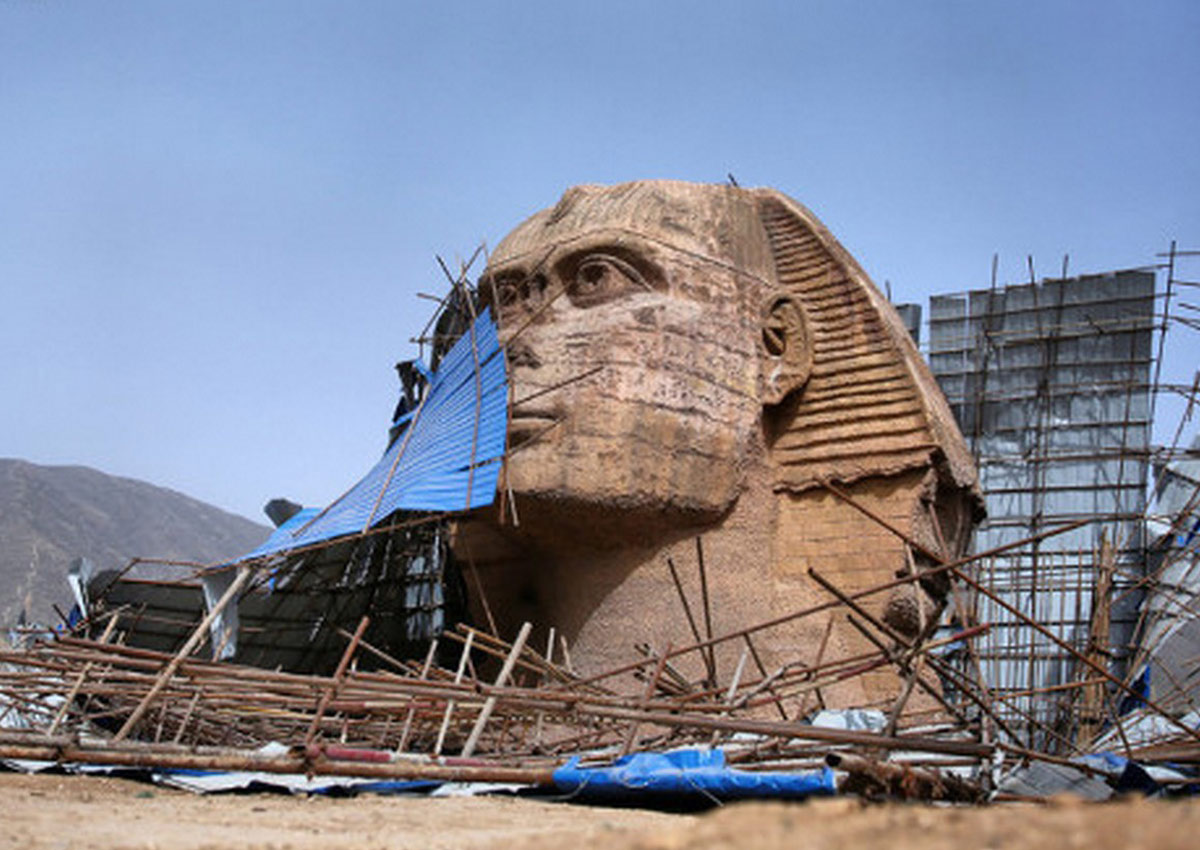 First Mount Rushmore, then an entire Italian village; when it comes to the art of replication, the Chinese are undisputed masters of it.
One such replica is of Egypt's Great Sphinx of Giza, which was constructed in a field outside Shijiazhuang city, Hebei province.
Needless to say, Egypt wasn't impressed.
In May 2014, the Egyptian Ministry of State Antiquities filed a complaint with UNESCO, saying that the replica was an inaccurate representation and harmful to the country's tourism industry.
Constructed from steel bars and cement, the 30m-high and 60m-long replica was built as part of a movie set by a local film production company.
The original sphinx is a limestone statue believed to represent the face of Pharoh Khafra, an Egyptian king who is believed to have reigned from 2650 BC to 2480 BC. To date, the sphinx is the oldest known monumental sculpture and the largest monolith statue in the world, at 73.5m-tall and 19.3m-wide.
While the complaint was filed in 2014, the company only began demolishing the sculpture on April 2 this year, Xinhua reported.
In spite of the ensuing fracas, Shanghaiist reported last year that a fancier replica has popped up in Anhui province.
This time, the Anhui sphinx was constructed as part of the World Cultural Heritage Expo Park in Chuzhou city. The park also includes a replica of the Great Pyramid of Giza - one of the seven wonders of the old world.
debwong@sph.com.sg