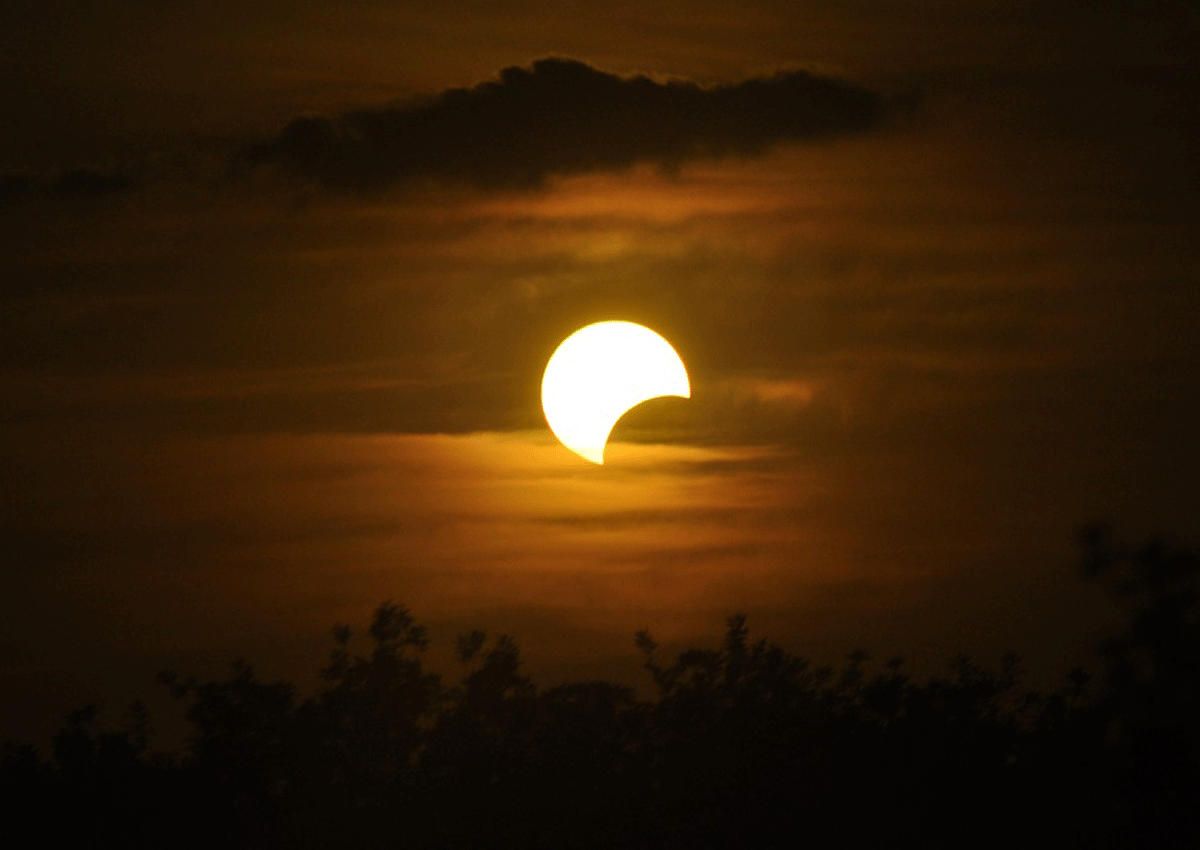 A number of competitions and activities are slated to enliven the country's upcoming total solar eclipse event on March 9.
In an attempt to popularise the occasion, the Tourism Ministry announced on Tuesday that it would hold video, photography and writing competitions for Indonesian citizens starting from March 1 until April 30.
Videographer Febian Nurrahman, who will serve as one of the judges, said that participants were encouraged to send at least one video file with a duration of between one and three minutes and a minimum quality of 720p.
"We are looking for original and interesting videos about the total solar eclipse that will attract viewers to visit eclipse destinations. The video footage can be a combination of aerial and ground shots," Febian told a press conference in Jakarta on Tuesday.
A total of Rp 30 million (S$3,124) in prize money has been prepared for the winner of each category. Further information regarding the competition can be found at http://indonesia.travel/pesonagmt.
A solar eclipse occurs when the moon passes between the earth and the sun, totally or partly obscuring the sun from earth. A total solar eclipse occurs when the moon's apparent diameter is larger than that of the sun, blocking all direct sunlight and turning day into darkness.
BMKG head Andi Eka Sakya has said that the total eclipse would be visible in 11 provinces: Bengkulu, South Sumatra, Jambi, Bangka-Belitung, West Kalimantan, Central Kalimantan, South Kalimantan, East Kalimantan, West Sulawesi, Central Sulawesi and North Maluku.
Balikpapan Tourism Agency head Oemy Facesly said the city had prepared activities surrounding the phenomenon at Manggar and Banua Patra beaches, including a study and a seminar on astronomy, a beach party and a dragon boat race.
Several regions have also planned to host sports events such as a 10K running competition in North Maluku, a Glowing Night Run in South Sumatra, an Ultra Beach Run in Belitung and a rowing competition in Central Sulawesi.
Meanwhile, mosques in the Muslim-majority regions of Bangka-Belitung and Central Sulawesi will reportedly host an eclipse prayer.