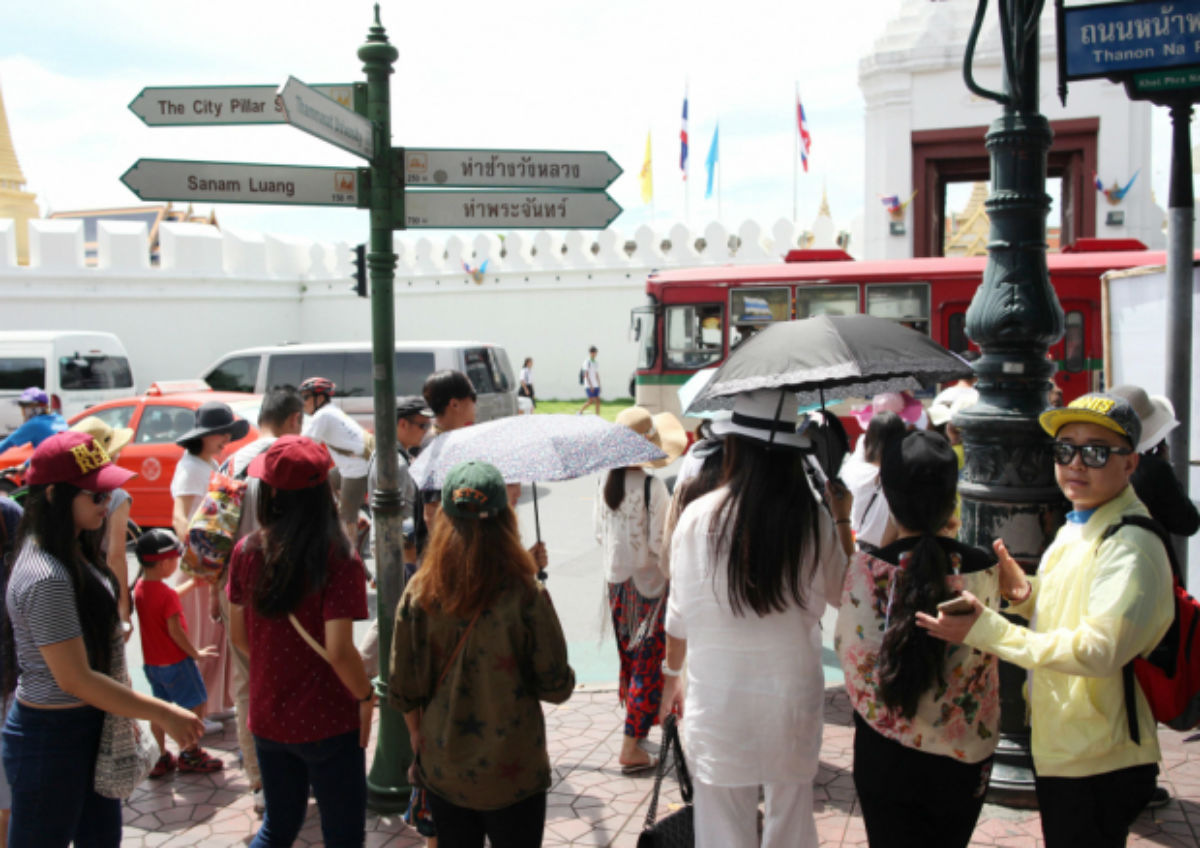 Xiao Chengjia, a 25-year-old postgraduate student, spent 5,200 yuan (S$1,084.82) on an eight-day trip to Thailand in April.
She booked her round-trip tickets 40 days before her departure from Shanghai, and enjoyed a 50 per cent discount with the final price at 2,200 yuan.
"Transportation is a major part of our travel expenses, and we were lucky to have booked the tickets in advance to save more money. Cheap hotels are easy to find in Thailand, and I shared a room with a friend. I only paid 70 yuan a day for the room," she said.
Photo: The Nation/ANN
Students, young travellers and consumers on a lower income have various tips to save money on travelling.
Those who were born in the 1990s usually travel less frequently and they prefer to plan their trips in a more relaxed and easy way.
They often arrange to travel with friends and share the cost of accommodation.
Thailand, South Korea and Japan are among the most popular destinations for outbound young tourists, given their proximity to the Chinese mainland, lower costs, pop cultures, natural scenery and shopping choices, according to Qyer, a Beijing-based travel information website.
Photo: The Nation/ANN
Zhang Qi, vice-president of Qyer, said: "Those are highly cost-effective destinations, and it's easy to apply for visas for those countries. With their closeness to China, it's easier for young people to piece together fragmented holidays and travel there."
Qyer surveyed more than 6,500 travellers who were born in the 1990s.
Their average monthly income is roughly 5,000 yuan to 10,000 yuan.
They spend about 5,000 yuan to 9,999 yuan in total for a trip, and spend approximately 1,000 yuan to 2,999 yuan on shopping and local sightseeing.
Qyer said young people usually prefer to schedule their trips in advance, and travel during off seasons.
They are confident using the internet to compare prices of flight tickets, and pay attention to the promotion information of budget airlines.
Photo: The Nation/ANN
"It can help save money if the traveller combines several methods of transportation. For example, it is usually cheaper to book a flight from Tianjin to Seoul, than from Beijing, so it will help save money if you take a train from Beijing to Tianjin first," Zhang said.
Meanwhile, young travellers prefer to take themed tours, such as skiing and diving tours, as well as seeking out particular experiences at some unique hotels or restaurants when they go travelling.
"Young travellers have a great deal of curiosity, and they are willing to discover new things and personalize their travelling experiences. Besides, they love to share those fantastic experiences on social media," said Zhang.