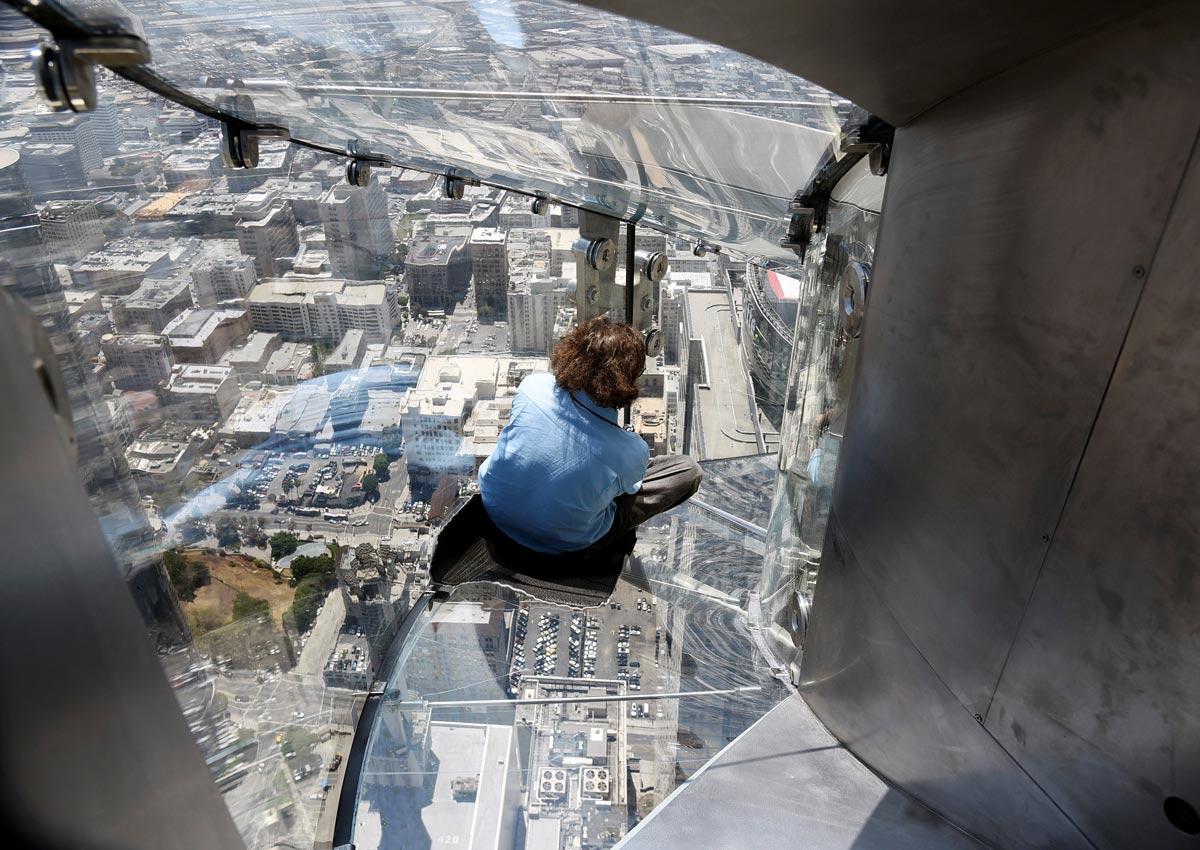 Nearly 1,000 feet (305 metres) above the streets of downtown Los Angeles, a glass slide on the outside of the 70th floor of the city's tallest building is preparing to welcome the brave.
The Skyslide, on the 73-floor US Bank Tower, will open to the public on Saturday and allow thrill seekers to slide 45 feet (14 metres) to an outdoor platform on the 69th floor.
According to the building's owner, Singapore-based OUE Ltd., the glass on the fully enclosed slide is only 1 1/4 inches (3.2 cm) thick, but can withstand hurricane-force winds and even a powerful earthquake.
Thomson Reuters leases space in the US Bank Tower.