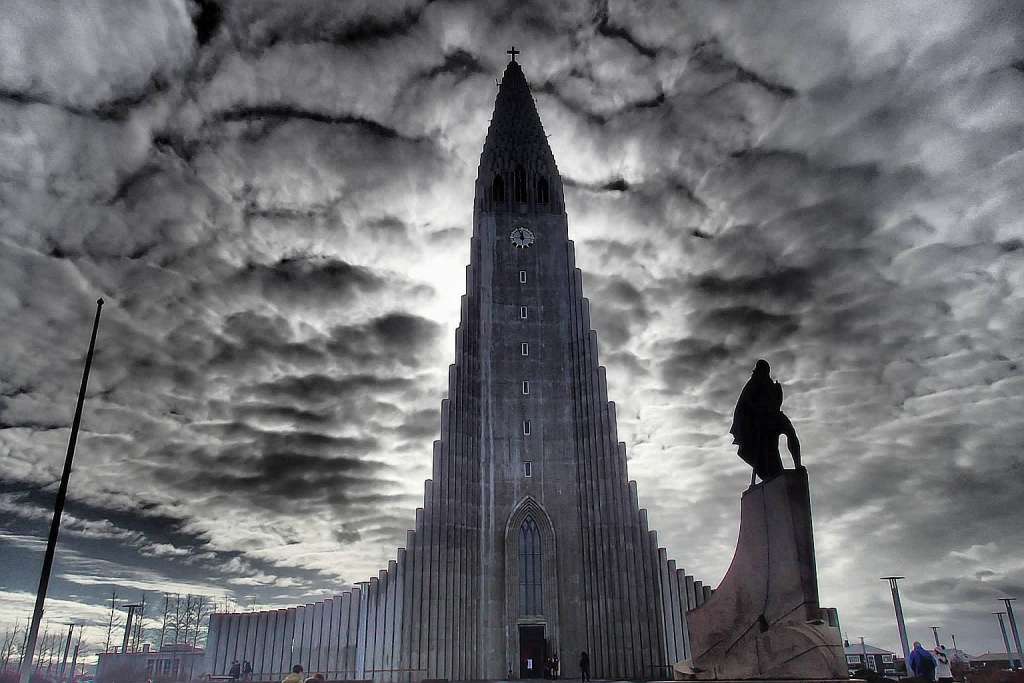 Who: Mr Edwin Yeo, 49, general manager at Strategic Public Relations Group Singapore
Favourite destination: Iceland
Why: While many countries can boast majestic landscapes, Iceland's nature is out of this world - which probably explains why so many other-worldly scenes in Hollywood movies are shot there.
Iceland has an ever-changing landscape.
As you drive through it, you might see large snowy plains now and a scene of lush green moss 10 minutes later.
Everything is so wild and unbridled.
I've been there only once, but I intend to go back.
Favourite hotel
I stayed mostly at Airbnb accommodations or three-star establishments.
However, as I passed through the west of Iceland, I had lunch at a quaint hotel named Hotel Budir (www.hotelbudir.is).
It literally stood out as it was a hotel in the middle of nowhere.
Standing on a beautiful tall grassland on a cliff, it overlooked the North Atlantic Ocean.
The lobby has full glass walls that allow you to enjoy the beautiful scenery.
On some nights in the winter, you can see the Northern Lights from the lobby.
Best place for a good view
There are so many amazing views that it is hard to pick just one.
A trip on the Golden Circle Route is a must.
You will see a geyser known as Geysir and the amazing waterfall at Gullfoss.
Along the route is the majestic Thingvellir National Park.
The southern part of Iceland is also a must-see, especially Diamond Beach, where rocks of ice are peppered on the black sand.
Right next to the beach is the famous Jokulsarlon, otherwise known as the Glacier Lagoon.
Best hidden find
In the west of Iceland, far from the tourist bus routes, is a hidden gem called the Gerduberg Basalt Columns.
It's on a short dirt road off the main road.
From far, it looks like a normal rock wall, but up close, you can see an entire wall formed of tall, imposing columns.
When I visited it in winter, the columns were snow-capped, which made them so much more impressive.
They reminded me of the Wall in the television series, Game Of Thrones.
Favourite cultural site
Hallgrimskirkja Church is right in the centre of Reykjavik, Iceland's capital.
Its unique architecture is designed to resemble the basalt lava flow of Iceland's landscape.
If you go to the top, you can also see the whole of the city from the 360-degree viewing deck.
Best relaxing spot
The Blue Lagoon, a geothermal spa, is exactly what it sounds like.
It is beautiful and very relaxing.
It is actually a man-made tourist attraction with artificially heated water.
However, the bottom is made of silica mud which is great for your skin.
Favourite restaurant
Iceland isn't that well-known for its food, but the best meal I had there was at Lava Restaurant (www.blue lagoon.com/food-and-drink/lava-restaurant) at the touristy Blue Lagoon.
It serves new Nordic cuisine, in which the chef infuses modern tastes to traditional Nordic styles of cooking.
It was the closest I came to Michelin-quality food in Iceland and its four-course tasting menu dinner was about $130 a person.
The grilled beef tenderloin was pretty good by Icelandic standards.
Must-try dishes
The must-try dish is a fish called the Arctic Char. It looks like salmon but its meat is much creamier.
You can get the dish at almost any restaurant in Iceland as it is one of the staples there.
Food in Iceland is expensive and a meal in an average restaurant will set you back by about $30. Even hot dogs bought from a roadside stall cost $7.
Best way to get around
By car. As towns are hundreds of kilometres apart, there is no better way to get around Iceland.
Contrary to popular belief, it's really easy to drive around there, but do your homework to avoid the ice roads as much as possible.
Driving from one place to another lets you see how differently the people in various parts of Iceland live.
A town such as Vik will be full of tourist buses, but head west and you will find small towns straight out of postcards, where the only possible places for dates are the supermarket or the lone hotel's restaurant.
Talk to locals as well - they all speak English.
They have a wry sense of humour and once they warm up to you, they are nice.
Event to bookmark
Nothing I witnessed myself, but in summer, the music festivals in Reykjavik are apparently an indie music lover's heaven.
If you're a big fan of multi-player online game Eve Online, which was created in Iceland, go to the Eve Fanfest in April.
Unique souvenir item
If you're brave enough, you can try the Kaestur Hakarl which is fermented shark meat.
It is supposedly a national delicacy but no Icelander I met actually ate it.
You can buy it at any supermarket.
I chickened out from trying it because I've read too many "the worst thing I've ever put in my mouth" testimonies.
Ideal length of stay
Ten to 14 days but even then, it may not be enough.
We engaged a tour agency called Guide to Iceland to help with renting the car and booking hotels.
It mapped a free-and-easy itinerary for us.
For everything else, there's Google.
Recommended resources
An essential website for checking road conditions before you drive is www.roads.is.
This is important especially in winter and spring, when there are still plenty of snow-covered roads.
Driving in Iceland is not difficult, but you need to be careful and the website has all the information you need to understand what it is like.
Safetravel.is is another travel safety website.
Traveller's advice
Take your time and don't rush.
Don't just focus on taking the perfect photo - fully experience each amazing sight and feel the wonder.
Don't fuss about luxury and comfort - you won't miss it that much if you just immerse yourself in nature.
The tap water is unlike any tap water you've tasted.
It's straight from the glacier and probably the purest water you can find.
But the hot tap water may smell like rotten eggs as there is sulphur in it.
Another unusual sight you might encounter are a lot of unattended baby carriages outside cafes and restaurants - with babies in them, but no parents in sight.
Apparently, this is a Nordic custom that is practised to let babies get used to the cold.
And apparently, no one kidnaps babies in Iceland.

This article was first published on Jan 01, 2017.
Get a copy of The Straits Times or go to straitstimes.com for more stories.