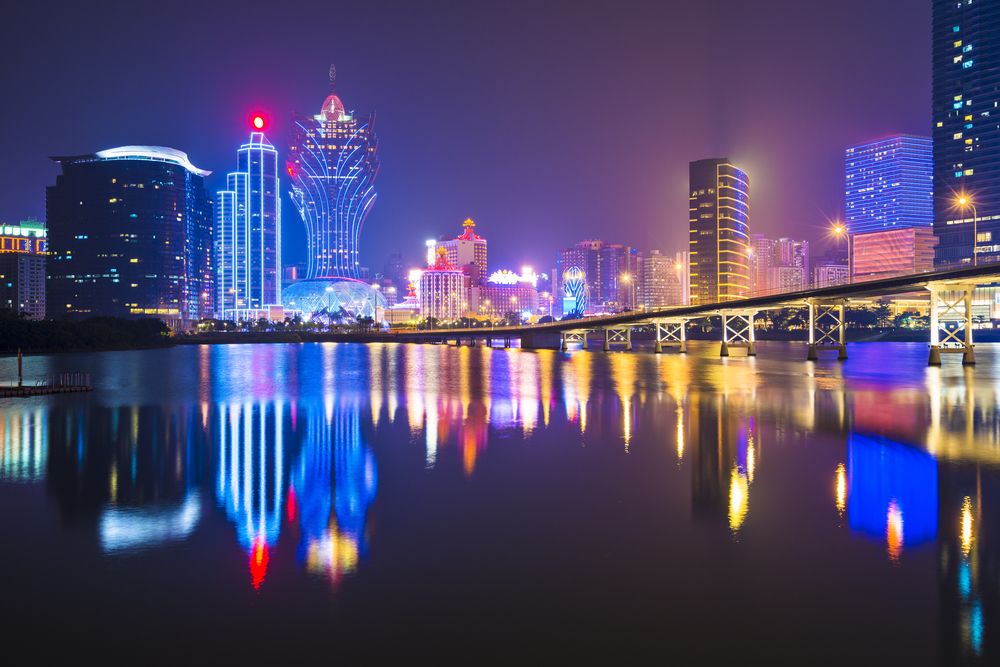 Photo: Shutterstock
MACAU - Dubbed Asia's Las Vegas, Macau - a metropolis with glistening skyscrapers dominating its skyline - has a secret that will win every traveller's heart through the way of the stomach.
Spread out across three islands - Coloane, Taipa and Macau Peninsula - the former Portuguese colony has been influenced by the different cultures that have touched the island since it was founded in the mid-16th century.
Travellers can expect to find authentic Portuguese fare made with recipes brought from the motherland, tuck into Asian offerings during yum cha sessions and be spoiled for choice while feasting on street food across the islands.
Above right: Ms Eileen Stow with her employee at Lord Stow Bakery. Her late brother, Andrew, founded the popular bakery in 1989.
Keeping memories and heritage alive through food
The first thing that comes to mind when anybody talks about Macau is its famous Portuguese egg tarts.
A popular street food for those with a sweet tooth, this custard treat is baked in a flaky croissant-like shell and is the go-to snack for both young and old.
This custard treat can be found on almost every street corner in Macau, and undeniably, the most famous of all is said to be from Lord Stow Bakery.
With over five outlets spanning across Macau and Asia, the original shop was opened in Coloane in 1989 by the late Mr Andrew Stow and his wife, Margaret.
The iconic egg tarts we enjoy today was inspired by Mr Stow's daughter, Audrey. He wanted to create a recipe to celebrate her first birthday.
Since its founding, many have enjoyed the sweet treats including celebrities such as Nicholas Tse, Ken Hung, Anthony Bourdain and Mick Jagger.
However, it doesn't matter how rich or famous you are, visitors to the shop still have to queue up accordingly. Ms Eileen Stow, sister of the late Mr Stow, said everybody is treated like a VIP here.
Ms Stow settled in Macau in the eighties and hopes to continue the legacy and passion for food that her brother left behind.
Baking begins promptly at 2am, hours before the shops open for business at 7am. The tarts, said Ms Stow, are baked continuously throughout the day to cater to its demand and maintain freshness and quality.
Over 6,000 tarts are sold a day across its outlets in Macau.
Though there are plenty of shops selling these identical custard gems, each chef has their own recipe and they can have varying tastes.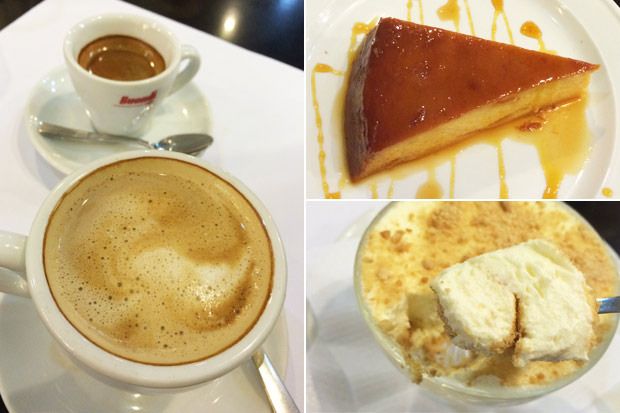 Over at Cafe Ou Mun, diners can also enjoy these custard desserts made with a recipe brought over from Portugal.
Owner Mr Jose Alvez, who is the first person in his family to become a restaurateur, started the cafe to bring the taste of home to Macau.
The desserts, tarts, savoury dishes and even the coffee are made with original recipes which have been followed to the tee. If the recipes changes, Mr Alvez laments that his customers will complain.
According to Mr Alvez, the egg tarts sold at his cafe originated from a recipe which came from Portugal called Pastel de Nata. Outwardly, all these custard tarts look similar but the authentic Portuguese style has a distinctively sweeter taste.
Many of his cafe's patrons are from the Portuguese community who would drop by during the weekends after church to have coffee and some light bites.
Having a cafe here, said Mr Alvez, is his way of keeping the Portuguese culture alive in Macau. If not, the history of the place will be forgotten and lost, he added.
Where to go:
Lord Stow Bakery
1 Rua do Tassara, Coloane, Macau
Cafe Ou Mun
12 Travessa de S. Domingos, Macau
Macau - A melting pot of multicultural feasts
Like its casinos, Macau is a city that never sleeps and one can always find delicious grub at any hour of the day.
Morning is celebrated with a round of traditional dim sum and tea session at one of its many tea houses.
One of the eateries which is highly recommended by travellers for its authentic fare and rustic ambiance is Lung Wah Teahouse located next to the iconic Red Brick Market.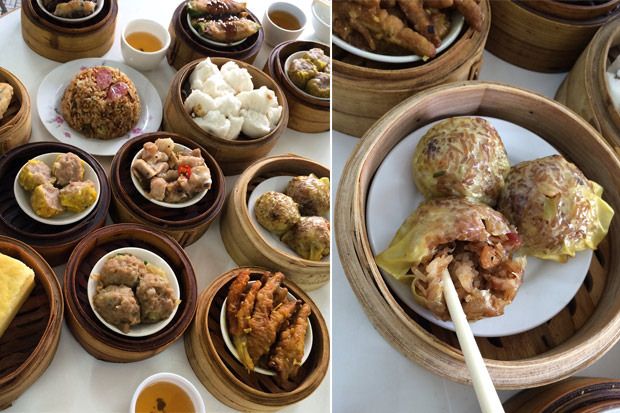 Called a place of old Cantonese tradition by BBC Travel, Lung Wah is a family-run establishment and is currently headed by fourth-generation member, Mr He Ming De.
The tea house, which has over 50 years of history, is a self-serve eatery where customers can choose their dishes through a mini buffet. The random selection gets replenished with new offerings throughout the morning so it is best to eat slowly to enjoy a variety of dim sum.
Its rustic charm - the cafe is furnished with antique Chinese furniture - pulls customers back to enjoy dishes which has barely changed since it opened in 1962.
For those who don't have time to have a leisurely breakfast, another tea house they can head to is Cheng Ji Congee House which also serves up breakfast foods such as porridge, chee cheong fun (steamed rice rolls), siew mai (meat dumplings), yam cakes and soy milk.
Unlike Lung Wah where people enjoy a leisurely breakfast, Cheng Ji is more of a eat-and-go type of place frequented by working adults in the morning and populated by school kids in the afternoons.
WATCH: Take a peek inside Macau's popular breakfast places in the video below.
As night falls, locals and tourists-alike head out to dine and socialise.
Portuguese restaurants are a popular choice for those who want some European fare or to enjoy a romantic evening with a partner.
Thanks to the many Portuguese immigrants who came to Macau, a slew of authentic restaurants have been established and locals can enjoy dishes cooked with the same recipes which have remained largely unchanged for decades.
As a port-city, Portuguese dishes incorporate different types of seafood as seen with their popular clams with garlic sauce and Bacalhau (preserved and salted cod fish dish) dishes.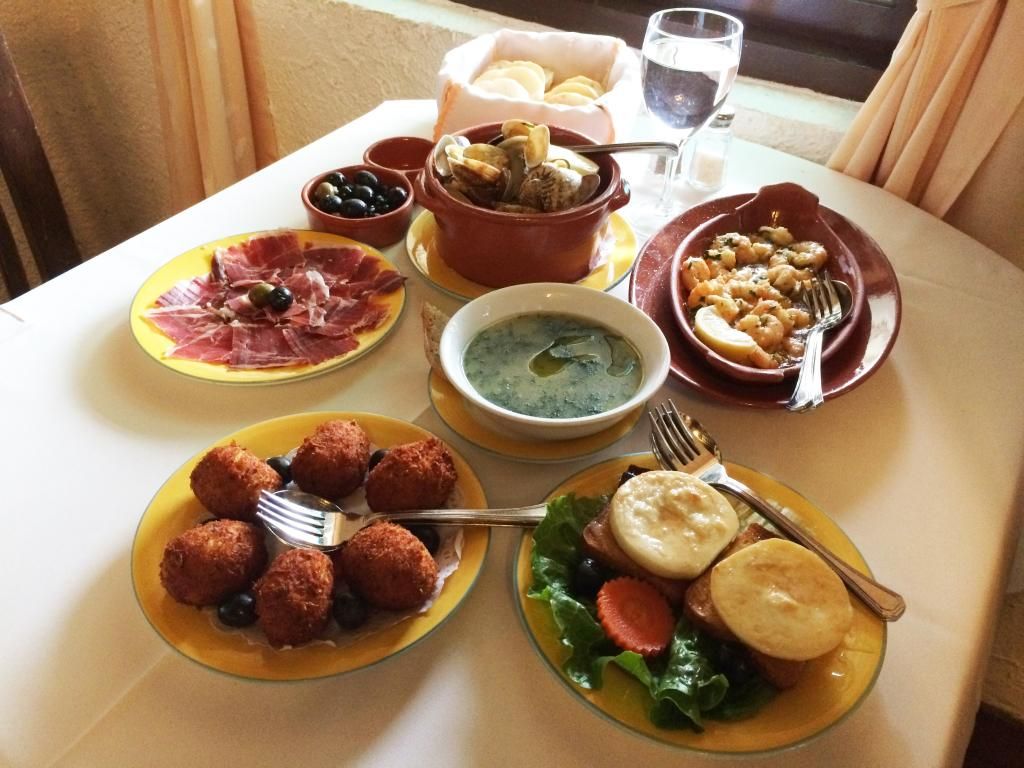 For those who are looking for a big meal, they can try to conquer the Francesinha - a multi-layered monster sandwich made with sausages and beef, crowned with a sunny-side up egg and covered with a thick beer sauce.
Before starting on the mains, be sure to order a bowl of Caldo Verde (soup with Portuguese sausages and kale) which will warm up the stomach especially on a cold wintry day.
For the young and young at heart, Macau has many night entertainment spots such as SOHO City of Dreams and Sky 21.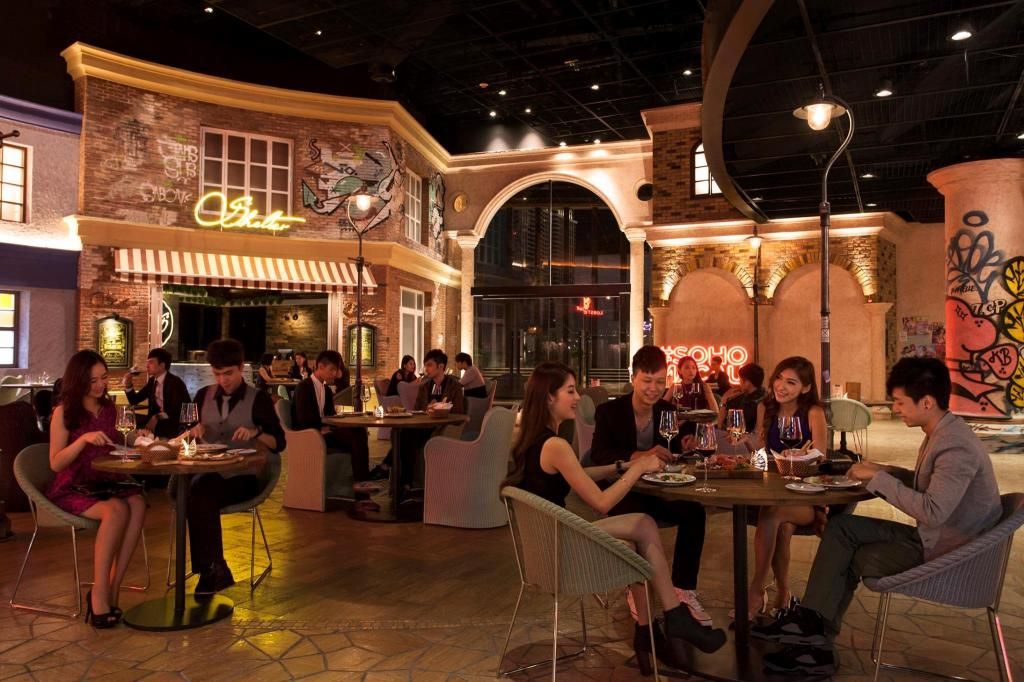 Photo: SOHO City of Dreams Facebook page
At SOHO, patrons can chill out with friends at an indoor enclave of restaurants and bars, and be entertained by live music and acts.
They will be spoiled for choice with an array of cuisines such as Mexican, Italian, American, Australian and also familiar favourites such as Chinese eateries like Din Tai Fung and Chang Kee Roasted Goose.
Styled after the popular SOHO nightspots in London and New York City, SOHO Macau was created to redefine night-time dining experience in an indoor setting.
WATCH: SKY 21 is one of the top night spots in Macau, take a peek inside.
Sky 21 is a double-storey bar and restaurant located at the 21st level of the AIA tower in the business district. It is a popular spot for hosting DJ gigs and throwing bashes.
The first level has function rooms for those who prefer a private setting, and the second storey houses a roof-top bar where diners can wine and dine under the dazzling Macauskyline.
If one is still feeling peckish during the wee hours, street vendors can satisfy your hunger pangs with local-style lok lok - skewered seafood or meat cooked in a curry soup, or pork chop buns which can be eaten on the go.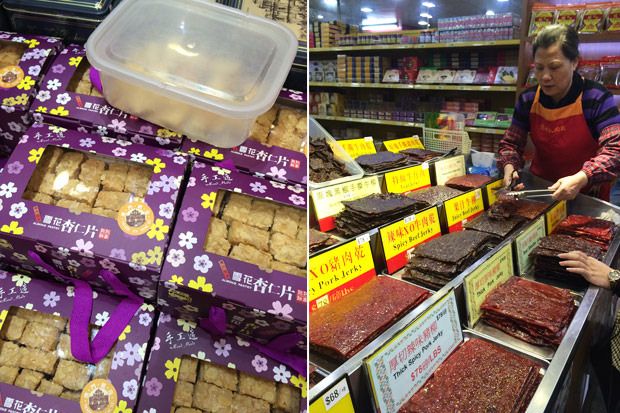 Before you leave Macau, be sure to visit Rua do Cunha to purchase traditional pastries such as the almond cookies, mini wife biscuits, peanut candy and seaweed pork floss roll for friends and families.
Vendors will generously provide shop patrons with samples of every available product and even have live demonstrations to show how their biscuits are made.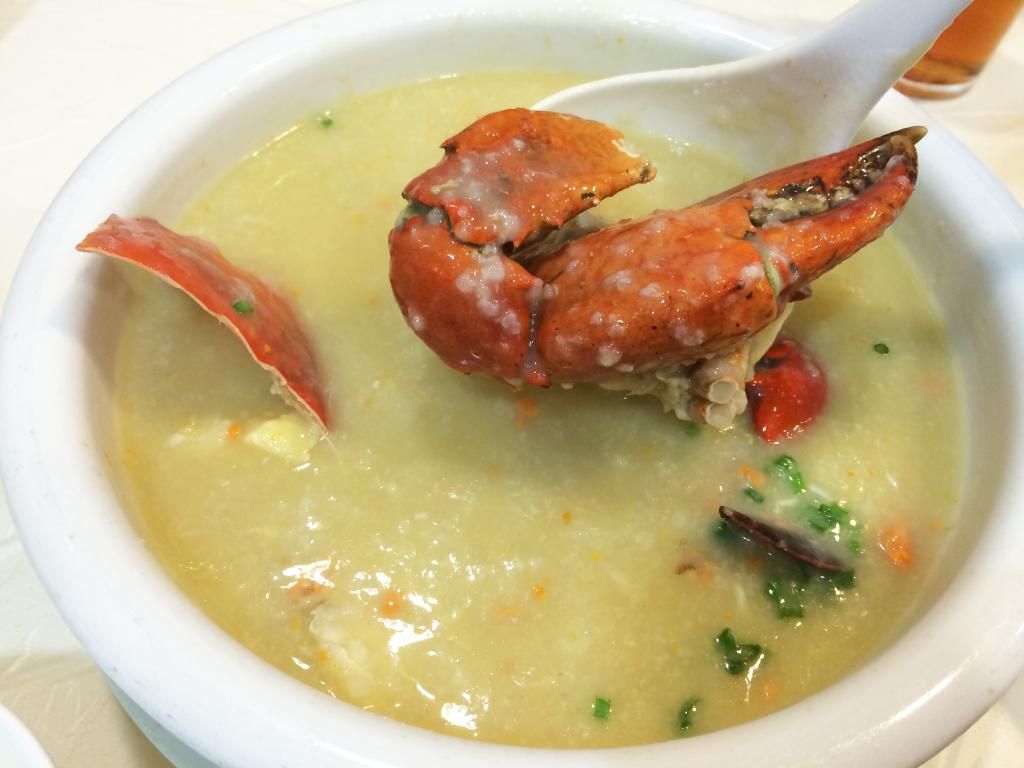 Along this street is Seng Cheong Restaurant, a local style eatery, known for its famous crab porridge.
There is nothing more comforting than ending a long day of shopping with some hearty local dishes such as prawn balls and shrimp roe noodles.
Where to go:
Lung Wah Tea House
3 Rua Norte do Mervado Aim-Lacerda
Cheng Ji Congee House
Avenida de Almeida Ribeiro (Near Rua Da Felicidade)
Restaurante Espaco Lisboa
8 Rua das Gaivotas
SOHO
Estrada do Istmo, Cotai
SKY21
AIA Tower Avenida Comercial de Macau
Seng Cheong Restaurant
Rua do Cunha
Must-try Portuguese dishes to order:
Caldo Verde ("Green soup"; soup with Portuguese sausages and kale)
Feijoada (Beans stew with pork and beef)
Bacalhau (Preserved and salted cod fish dish)
Francesinha (Sandwich layered with different meats, egg and covered with beer sauce)
Serradura (whipped cream dessert)
The writer went on a trip sponsored by the Macau Government Tourist Office.