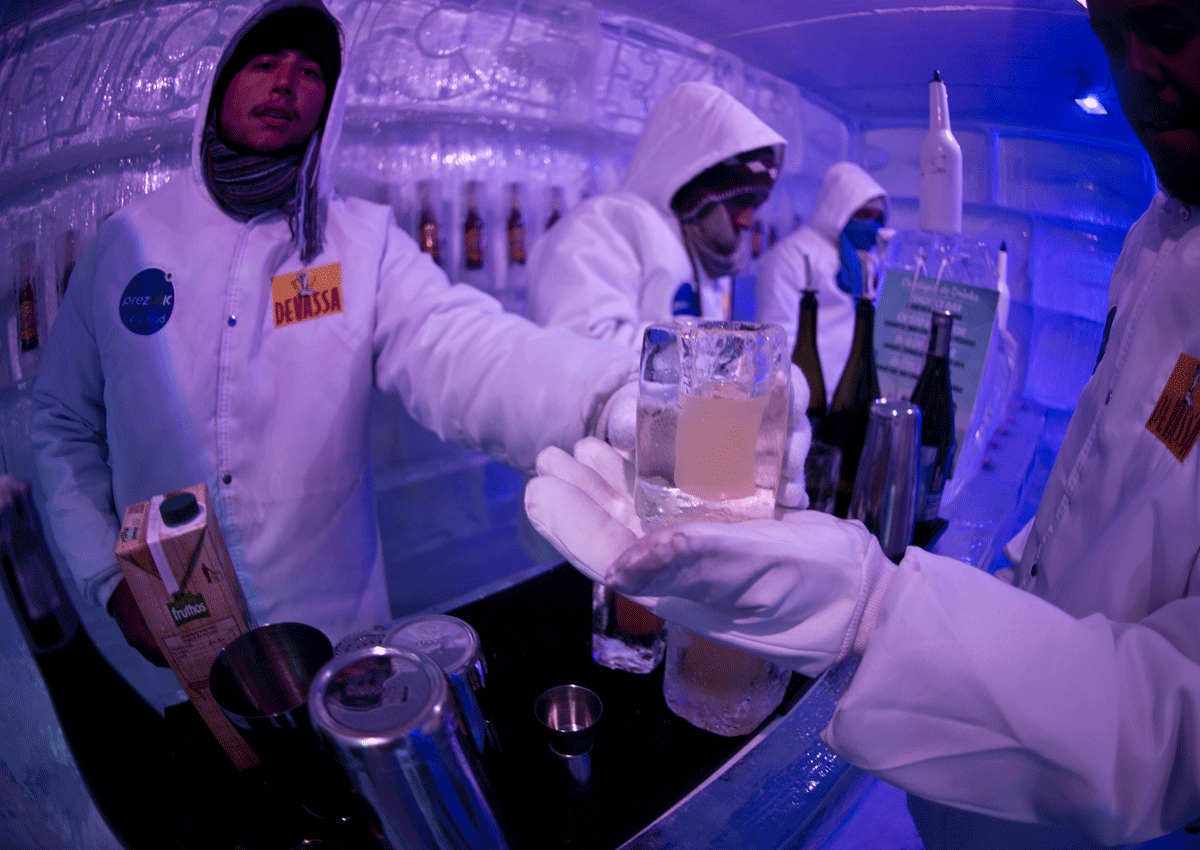 Outside, workers are sweating in the tropical heat as they rush to finish building Rio de Janeiro's Olympic venues.
But inside the Brazilian city's newest bar, you need a parka and gloves to keep your fingers from freezing to your drink.

Photo: AFP
Using 130 tonnes of ice, a supermarket chain has built Rio's first "ice bar" in the upscale beachside neighbourhood of Barra da Tijuca, complete with ice sculptures of the Christ the Redeemer statue and Sugarloaf mountain, two icons of the city.
Brazilians are known for saying they like their beer "stupidly cold," but the bar takes that to a whole new level the temperature dips as low as -10°C.
The thermometer outside meanwhile registers temperatures in the 40s.
Similar bars have already been launched in other parts of the world, but never in the tropical swelter of Rio.
"This is an idea we brought over from London… from European cities, mainly. The big difference, the funny part, is doing it in a city like Rio," said Jose Rafael Vazquez, director general of the supermarket chain behind the bar, Prezunic.
Admission is by invitation only. To get an invite, shoppers have to buy about US$15 (S$21.50) worth of the beer that sponsors the bar.
Patrons get a parka and gloves when they arrive, then proceed to an intermediary room heated to 17°C.
After getting acclimated for five minutes, they enter the frosty realm of the purple- and blue-hewed bar, where the chairs, couches and tables are all made of ice.
Just 20 clients at a time can enter the bar, which is near the 2016 Olympic park, and they can only stay for 20 minutes.
Prezunic says it is expecting 20,000 visitors in two months.