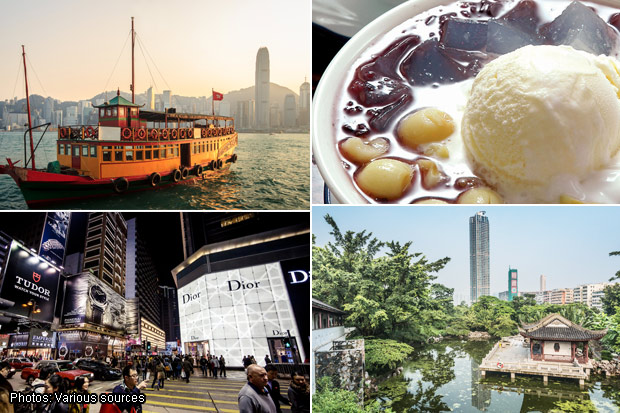 Hong Kong is one of Asia's most-visited holiday destination but the best part of the city can be found across the habour in Kowloon City.
Formerly known as the Walled City, tourist information site Discover Hong Kong said the district was demolished in 1994 and has since been rebuilt into a haven of good eats, bargain buys and a melting pot of artistic expression and culture.
Discover Hong Kong said locals have dubbed the district as The Food City or Little Thailand - a positive and delicious turnaround from its sordid past of prostitution, gambling and drug use.
The influx of Thai immigrants in the 1980s to 90s have led to a growing Thai community in the area, known as Little Thailand.
Visitors can expect to find their favourite Thai dishes and also vendors selling wares from their home country.
If you are looking for fresh groceries, head over to South Wall Road to find a bustling street market filled with savoury and sweet foods for sale.
Not far from the market are also two highly-recommended authentic Thai eateries - Ruamjai Thai Restaurant and Friendship Thai Food, shared Discover Hong Kong.
Cantonese dishes might be the dominant cuisine in Hong Kong, but over in Kowloon City, you might be surprised to find a variety of authentic Chiu Chow (Teochew) food there.
Discover Hong Kong recommends tourists to visit the popular Lok Hau Fook restaurant which was established in the 1950s and a sweet soup shop called Hop Sing Tong Sui.
If you have a passion for cakes and pastries, do include the traditional bakery Kwai Yue Woo Kee Lung or Hoover Cake Shop in your itinerary.
Other than entertainment for your belly, Kowloon City is known for its other attractions such as the Kowloon Walled City Park or the Cattle Depot Artist Village which used to serve the community as a slaughterhouse.
Local Heidi Pun told Discover Hong Kong the best spot for celebrity sighting is also in Kowloon City.
The fashion entrepreneur recommends tourists to visit the city's wet market which is renowned for having the "best food in Hong Kong". She added that even celebrities drive up here just to shop.
Find out where are the best places to visit in Kowloon City in the gallery below.
wjeanne@sph.com.sg