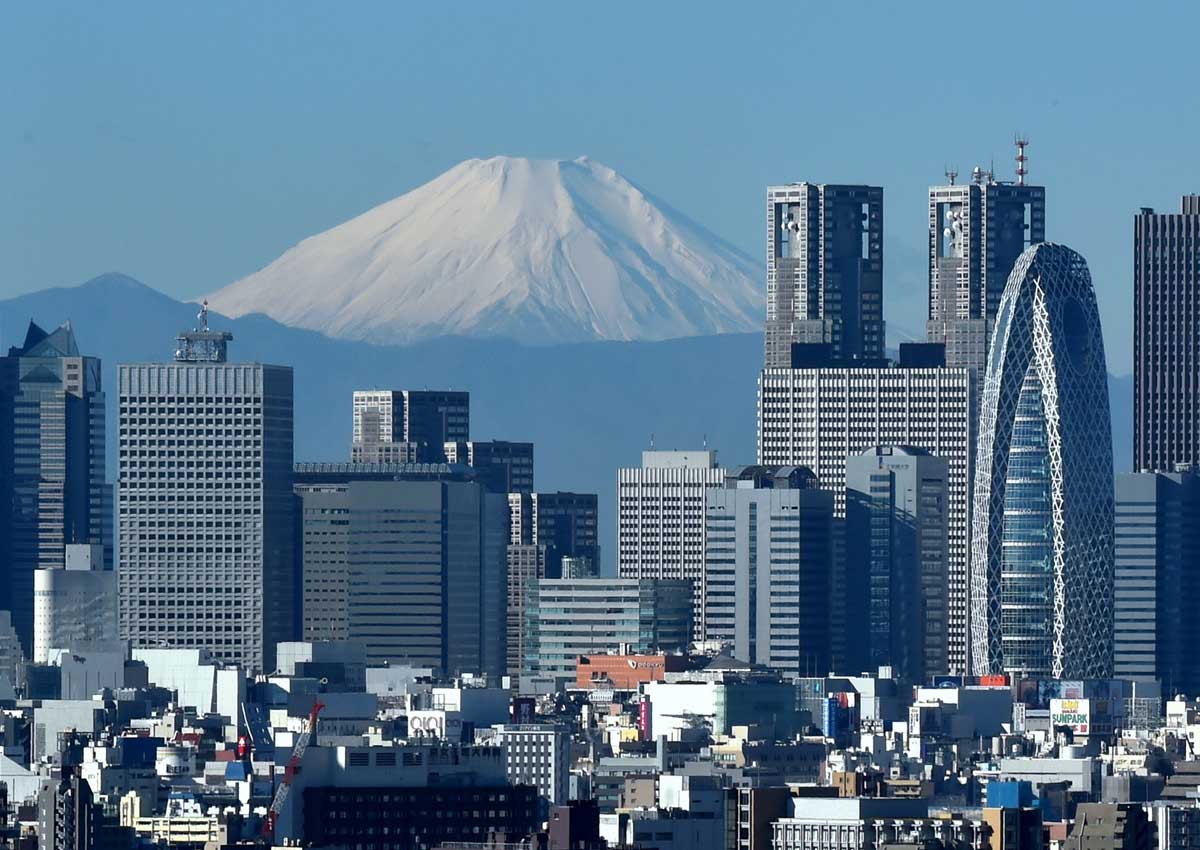 Hiking, for some, is an activity that allows them to be one with nature.
For others, it is a way to push their limits.
Mr Yoshiaki Nagayama, 73, belongs to the former camp.
The retired businessman, who started hiking only five years ago, told The Straits Times that he enjoys sketching views from the top of mountains as well as interesting plants that he encounters along the way.
And then there is Mr Yoshio Ogata, 68, who has never looked back since he climbed his first mountain on a school trip at the age of 13.
That was 1,705m-tall Mount Azuma in his native Fukushima prefecture, and he has gone on to scale 8,848m-tall Mount Everest, the highest peak in the world.
Mr Ogata, who is now vice-president of the Japan Mountaineering Association (JMA), told The Straits Times that mountaineering was, to him, a form of "ultimate masochism" in which he could continually challenge himself to conquer higher and tougher peaks.
His passion for the mountains led him to become one of Japan's most vocal proponents for a public holiday to honour its more than 1,000 peaks, making up over 70 per cent of the country's terrain.
Mr Ogata said of this longstanding cause: "In Japan, there is a Marine Day (public holiday to celebrate the sea).
To us it is not fair that there is no holiday to celebrate the mountains."
The holiday was approved by the Japanese Diet in 2014.
Japan marked its first Mountain Day holiday on Aug 11.
This date was purportedly chosen because the word in the kanji script for "eight" resembles a mountain, while the number "11" looks like two trees.
It also falls during the peak of the summer hiking season.
It is Japan's 16th public holiday and the first of its kind in the world.
Japan, a nation influenced by the animistic Shinto religion, hopes the occasion will give people opportunities "to become familiar with mountains and be thankful for blessings from the mountains".
An indication of the rising popularity of mountain climbing is the vast increase in the number of "climbing registrations" - groups and individuals can register their plans for climbs or hikes on any of the country's mountains with their municipality governments or the police.
It is not compulsory but is a precautionary measure in case accidents happen.
Japanese daily Yomiuri Shimbun reported that between 2014 and last year, the number of registrations climbed by 23 per cent to 256,978 in the 31 prefectures that maintain records.
Police said that there were a record 660 reported mountaineering accidents in July and August this year, which "reflects the mountaineering boom among middle-aged and older people".
Japan's highest - and undeniably most famous - peak is Mount Fuji, 3,776m tall. Open for two months every summer, this year's Fuji climbing season ended on Sept 10.
Other popular peaks include Mount Takao, 599m tall, which is just an hour away from central Tokyo by train.
It is so well loved that there is at least one fan club dedicated to it: the Mount Takao and Mount Jinba Fan Club.
Mount Jinba is the adjacent peak, at 857m high.
The club, which was founded 10 years ago, has 375 members aged between 32 and 88.
One member, office worker Takahashi Kazuko, 58, told The Straits Times after a recent activity that hikes with the group have allowed her to expand her social circle.
Mr Ogata of the JMA estimates about eight million to 10 million Japanese, or just under 10 per cent of Japan's population, climb mountains each year.
An "overwhelming" number are above 40 years old.
Figures of the number of people who went hiking on Mountain Day are not immediately available, but a survey conducted days before the holiday showed 59.4 per cent of respondents saying they "want to rest at home" on that day.
Yet Mr Ogata is hopeful that the official holiday can encourage more sedentary Japanese people to go onto the mountains.
He is also heartened by the many hiking initiatives in schools across Japan.
For example, Tokyo's Waseda University has four mountainrelated clubs with nearly 300 members among them.
One such club is the Toho No Kai (Hiking Club). Club president Ryota Takizawa writes on the club website: "An adventurous spirit. Clean air.
A delicious meal and alcohol. To test one's own potential.
To see views that cannot be seen on the ground. 360 degrees of nature. A fun time with friends.
To escape from reality. Mountains give us all sorts of experiences."
The social sciences student added: "I want to help spread such experiences to everybody."
As for Mr Ogata, his experience never fails to end up positive regardless of the obstacles along the way.
He said: "Mountain climbing is strange. When we just return from a trip, we only remember the hardships.
But as time passes, we gradually forget these difficulties and will only recall the splendid experiences."

This article was first published on Oct 11, 2016.
Get a copy of The Straits Times or go to straitstimes.com for more stories.