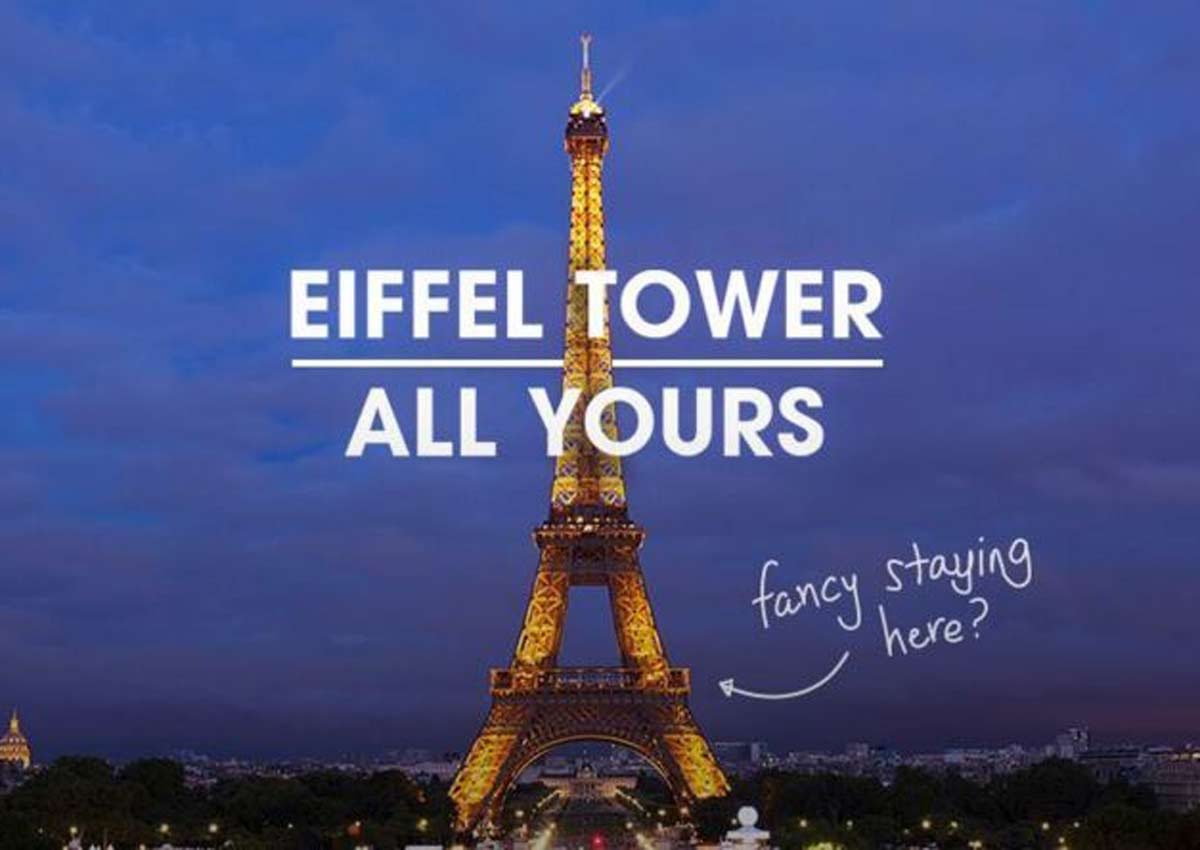 If you ever dreamt of living in Paris, this may blow your mind. 
From May 19, travellers from around the world can win a trip to Paris this June by joining vacation rental company HomeAway's latest contest. 
Your accommodation? The Eiffel Tower. 
You may get the chance to stay in a custom-built apartment designed by French designer Benoit Leleu at the iconic landmark just by answering this simple question: "What would you do if the HomeAway Eiffel Tower Apartment was all yours for a night?".
If you're selected as one of the four lucky winners, you and five other guests will get to enjoy a gourmet dinner while staying in the 2,000-square foot, fully functional apartment that is located on the first floor of the Eiffel Tower.
Chief marketing officer of HomeAway, Mariano Dima said in a statement: "Creating a temporary dream vacation property inside this world-renowned monument reflects our offering of private and comfortable accommodations perfect for making long-lasting vacation memories."
And besides making memories on the trip, you will also be able to view other landmarks in Paris such as the Siene River and Arc de Triomphe with ease from the apartment.
Vice President of HomeAway Asia, Prashant Kirtane made a special mention that the competition will be open to Asia as he found that Asians are the most well-travelled in the world.
"We know that they're (Asians are) always seeking unique places to visit and unusual activities to undertake and this is a not-to-be missed opportunity to vacation in one of the globe's most loved landmarks," said Mr Kirtane. 
"We can't wait to unlock more iconic destinations and once in a lifetime memories as we continue to grow our footprint across Asia."
The contest is open to participants in Asia from May 20 to June 5. 
And because the competition is timed with the UEFA Euro 2016 soccer championship, winners of the contest will only be announced on June 10 when the tournament commences. 
mldas@sph.com.sg