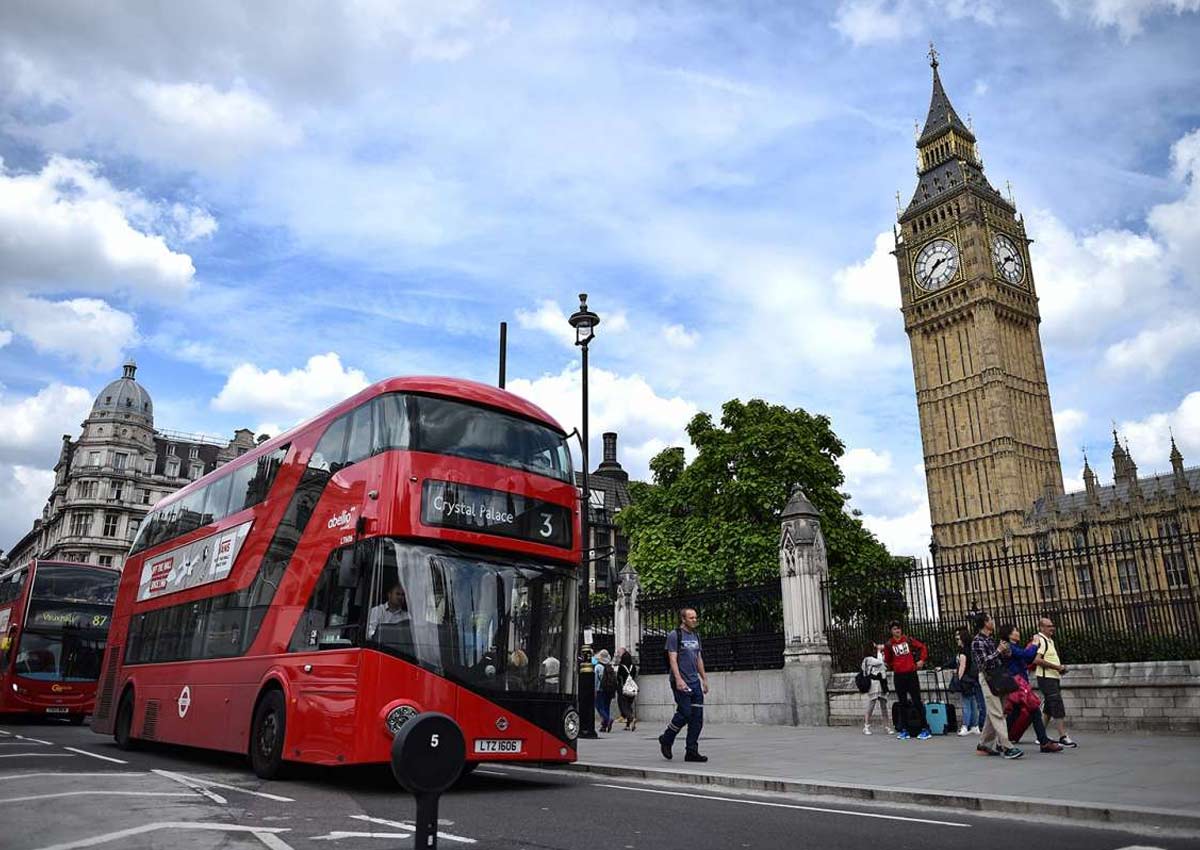 Thanks in large part to Britain's surprise vote to exit the European Union on June 23, the British pound has plunged to its lowest level against the US dollar in more than 30 years.
Though the Brexit vote has sent shock waves through the financial and political worlds and caused the loss of more than S$3.6 trillion in equity value worldwide, it is good news for Singaporean travellers heading to the United Kingdom. They stand to get more bang for their buck.
While the pound closed at S$2 to £1 on the day of the vote, it dropped to S$1.82 to £1 once votes started rolling in the next day. More than two weeks later, the pound is hovering at about S$1.75 to £1.
This means that Singaporeans travelling to the UK are now getting a 12.5 per cent discount on activities, food and shopping compared to two weeks ago and are paying about 20 per cent less than this time last year.
For example, a mid-range ticket to the musical The Book Of Mormon in the West End costs £103, which was S$206 two weeks ago but is now S$180. A meal for two which typically costs £40 in a London pub would have cost a Singaporean S$80, compared to S$69 today.
Travellers stand to make the biggest savings on accommodation, with hotels slashing prices to attract customers.
According to the Hotels.com Hotel Price Index for 2015, Singapore travellers paid on average S$327 a night for a hotel in London last year.
But deals for London's top hotels can now be found for 50 per cent off, with prices for the four-star The RE London Shoreditch in the trendy Shoreditch neighbourhood starting from S$110 a night, and the five-star Mondrian London on the South Bank offering rooms from S$195 a night; all this during London's peak August season, no less.
Ms Zoe Chan, public relations director of Hotels.com, Asia Pacific, says more Singaporeans are expected to travel to the UK because the exchange rate is favourable to them.
Indeed, on June 24, the day the referendum results were announced, travel search engine Skyscanner saw a 30 per cent increase in the number of Singapore to UK flight searches - a 73 per cent jump in flight searches compared to the same date last year.
On the same day, travel search engine Kayak saw a 44 per cent increase in inquiries about travel to the UK from Singapore, compared to other Fridays in June.
Ms Alicia Seah, director of public relations and communications for Dynasty Travel company, says the travel agency expects a surge in demand for trips to the UK from September to December.
Ms Jane Chang, head of marketing communications at Chan Brothers Travel, notes that Singaporeans have been taking advantage of the weakening pound since before the Brexit vote. The pound had been slipping in value against the Singapore dollar since August last year, when it was S$2.22 to the pound, and Ms Chang says it had already brought about a 30 per cent growth in demand for travel to the UK this year compared to last year.
"Travellers are also opting to travel beyond London to less explored cities in England, as well as Scotland," she says.
Singaporean Alvin Ong, 27, who completed a Bachelor of Fine Art at the University of Oxford last month, will be returning to the UK with his parents to attend his graduation later this month.
He will be embarking on a Master in Painting course at the Royal College of Art in September and, thanks to the weakened pound, he will be able to save on his tuition fees.
For an overseas student paying in full, the programme costs £28,400 a year, which is about S$49,500 now but would have been more than S$62,000 this time last year.
His family is also considering going on a whisky trail around Scotland to see the famous Glenlivet, Glenfiddich and Glen Grant distilleries where they can pick up whisky to take home at more attractive, post-Brexit prices.
Relatives have also asked him to shop at high street retailer Primark for them, and he is planning to stock up on tea and biscuits from upmarket department store Fortnum & Mason as gifts.
When Singapore-based Briton Eric Chiu, 40, returns to the UK, he usually buys only British biscuits, chocolates and tea.
But on a recent visit, the marketing and communications professional decided to stock up on clothes from retailer Zara and department stores.
Even then, he says he did not think it was worth going overboard on a spending spree. "Things may be cheaper, but London is still an expensive place where a couple of stops on the tube costs £4.90, food is costly and you still have to pay for a flight there."
But while many may be eager to head to the UK for their holidays, Mr Chiu says that some of his friends in Singapore are approaching it with caution.
He says: "After the terror attacks in Paris and Brussels, it feels like Western Europe is not the place to be at the moment. Also, the news about racist attacks and anti- foreigner sentiment in the UK post- Brexit has been so negative that it may put people off."
The Ministry of Foreign Affairs (MFA) advises Singaporeans travelling there to register with the MFA at eregister.mfa.gov.sg/ so that it can contact them if necessary.
Find the nearest Singapore Overseas Mission to your location at www.mfa.gov.sg/content/mfa/missions/singapore_mission/mission_locator.html and store the contact details within easy reach.

This article was first published on July 10, 2016.
Get a copy of The Straits Times or go to straitstimes.com for more stories.