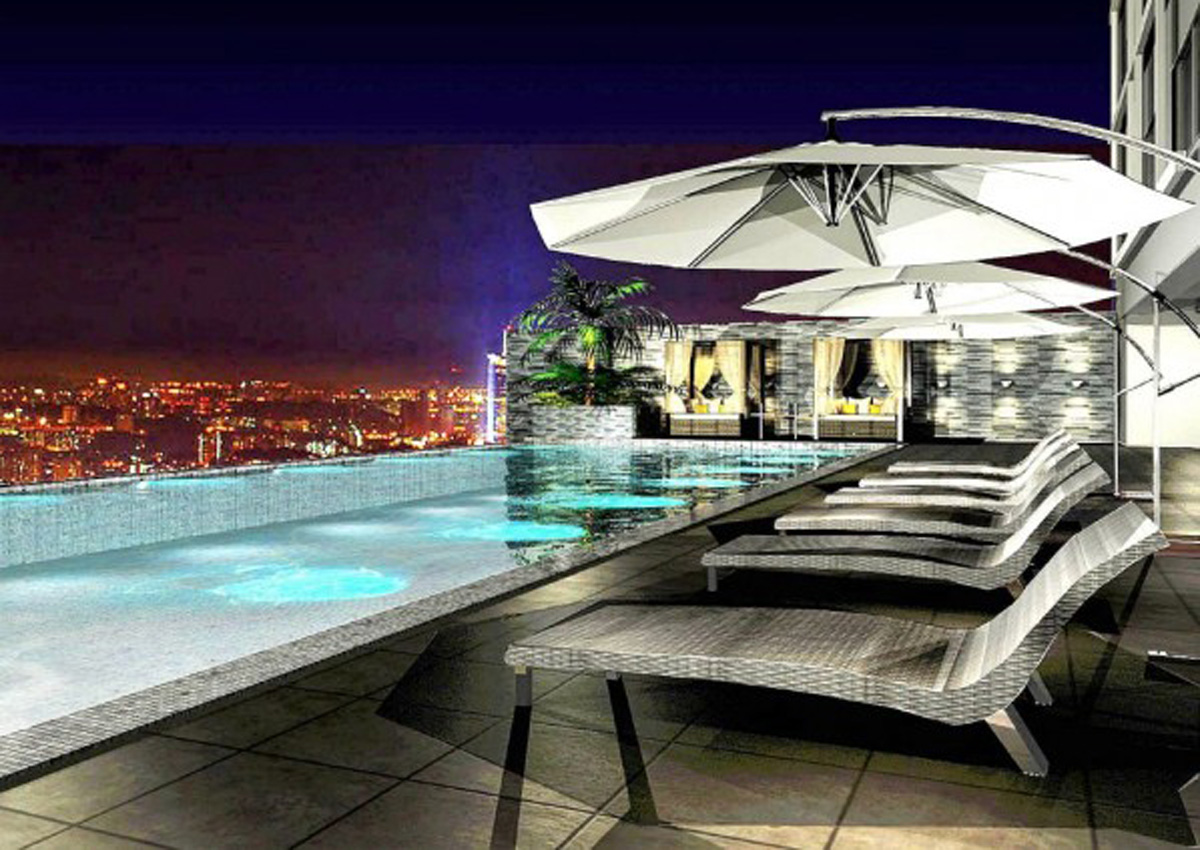 Visitors from Brunei are targeted to be the biggest market segment for Pullman Hotel & Resorts when it opens its first branch at Miri's revamped waterfront in April.
Pullman Miri Waterfront General Manager Michael Weiss said the upscale hotel will be located on a sprawling waterfront that is set to be the city's new central business district.
With the city's biggest hotels reporting that Bruneians accounted for 40 to 70 per cent of all guests on New Year's Eve, Weiss is confident that Pullman will attain the same success.
He said the luxury hotel's spacious rooms and amenities will attract tourists from the sultanate.
"Bruneians will form the single biggest market segment for us, so it goes without saying that many of our services and facilities will be well tailored to their needs," Weiss told The Brunei Times.
These include a halal certified restaurant which has a deli that produces chocolates and cakes in-house, available to be packaged in dry ice for takeaways, three dedicated floors for car parking, a seven-metre high ballroom with 1,000 seating capacity overlooking the South China Sea, a half-sized Olympic swimming pool based on the infinity pool concept and high-speed wireless and wired Internet connection.
He said the hotel will also hire top chefs in the region who will prepare local cuisine made with homegrown ingredients.
The five-star brand, owned by French hotel group AccorHotels and constructed and operated in Miri by Malaysian developer Unique Harvest, is the first international hotel brand to open in the city in over ten years.
Weiss said Pullman's entry to Miri comes on the heels of its successful debut in Kuching seven years ago. It also coincides with the transformation project of the city's waterfront.
He said Pullman's interest in Miri reflects the city's gradual success in transitioning from "a quiet oil town, to a thriving, bustling economic hub".
"The fastest growing markets for tourism are the ones that have untapped potential and are still developing, which is especially the case in East Malaysia (Sarawak and Sabah)," he said.
Weiss said Miri's infrastructure has improved over the past two decades. He cited the city's airport which is now servicing international flights and connects travellers to local heritage sites like the Gunung Mulu National Park.
Pullman Miri, which has 24 stories and 328 rooms, is expected to become Miri's tallest structure and biggest hotel.
Weiss said it will bear the hallmarks of the Pullman hotel chain: modern, sleek and well-connected.
"We are aiming to offer upscale, high-end comfort and convenience without the typical stuffiness and overly expensive rates associated with some five-star establishments," he said.
Pullman's network comprises of more than 90 hotels across Africa, Latin America, Asia-Pacific, Europe and the Middle East.
AccorHotels targets to have 150 Pullman hotels worldwide by 2020.