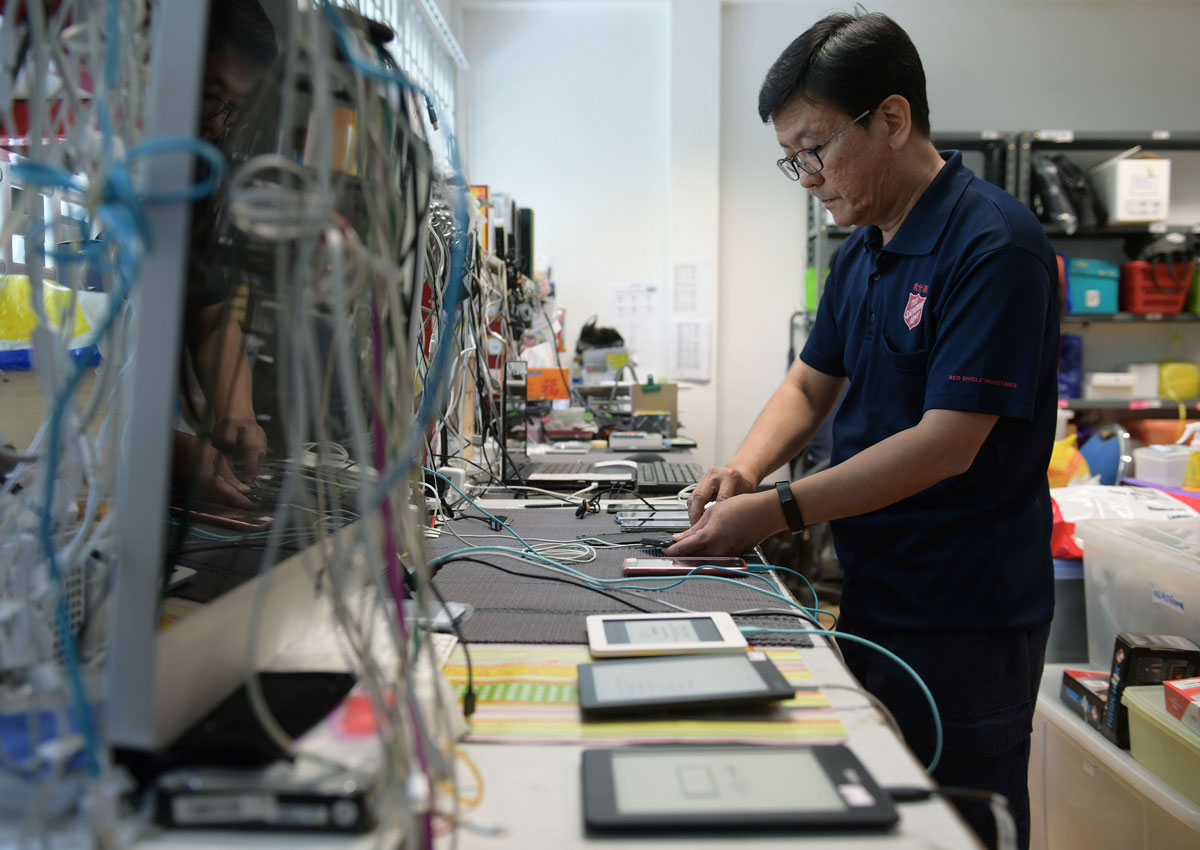 From wigs and pets to everyday objects such as books and mobile phones, more travellers are leaving their items at the airport.
Last year, ground handler Sats, which manages about eight in 10 flights at Changi Airport, recovered more than 38,000 items on planes - or more than 100 items a day.
This is higher than the 32,000 items found in 2015 and more than double the number recovered in 2014.
Another 40,000 reports were lodged last year by people who had lost their belongings at the three passenger terminals.
Read also: 
Strange range of lost items at KL International Airport
Lost something at Naia? Go to 'keeper of finds'
Some of the items left behind included sweaters, jackets, books and personal gadgets, as well as more unusual items such as X-ray films, dentures, surfboards and breast pumps.
Airlines said that travellers sometimes see this as a convenient way to discard unwanted items.
In many cases, however, owners eventually remember they left something behind and make arrangements to recover the items.
A hamster in a cage, for example, was eventually reunited with its owner.
When owners do not turn up, attempts are made to track them down. For instance, if something is found in the seat pocket of an aircraft, attempts are made to reach the passenger who was in that seat, said Sats.
When Sats has difficulty contacting the passengers, the items are sometimes returned to the airline's head office after about a week.
Items that are not claimed are typically kept for about three months before being donated to charities such as The Salvation Army and the Singapore Red Cross.
In the past two years, Singapore Airlines (SIA) has donated about 6,300 items to The Salvation Army.
These are inspected and valued before being sold at the charity's thrift and online stores, said Mr Nicholas Tan, retail and marketing manager of Red Shield, The Salvation Army's social enterprise arm.
For example, mobile phones are tested to make sure they are working well. Those secured with passwords that cannot be cracked are typically taken apart and the components sold.
The charity made about $90,000 from selling items donated by SIA in the past two years, Mr Tan said.
Airlines said they do make announcements to remind people to ensure they have all their belongings with them before disembarking.
"To avoid unnecessary anxiety, passengers are advised to check under their seats, seat pockets and the overhead compartments thoroughly before disembarking," said the spokesman for Sats.
karam@sph.com.sg

This article was first published on Jan 4, 2017.
Get a copy of The Straits Times or go to straitstimes.com for more stories.