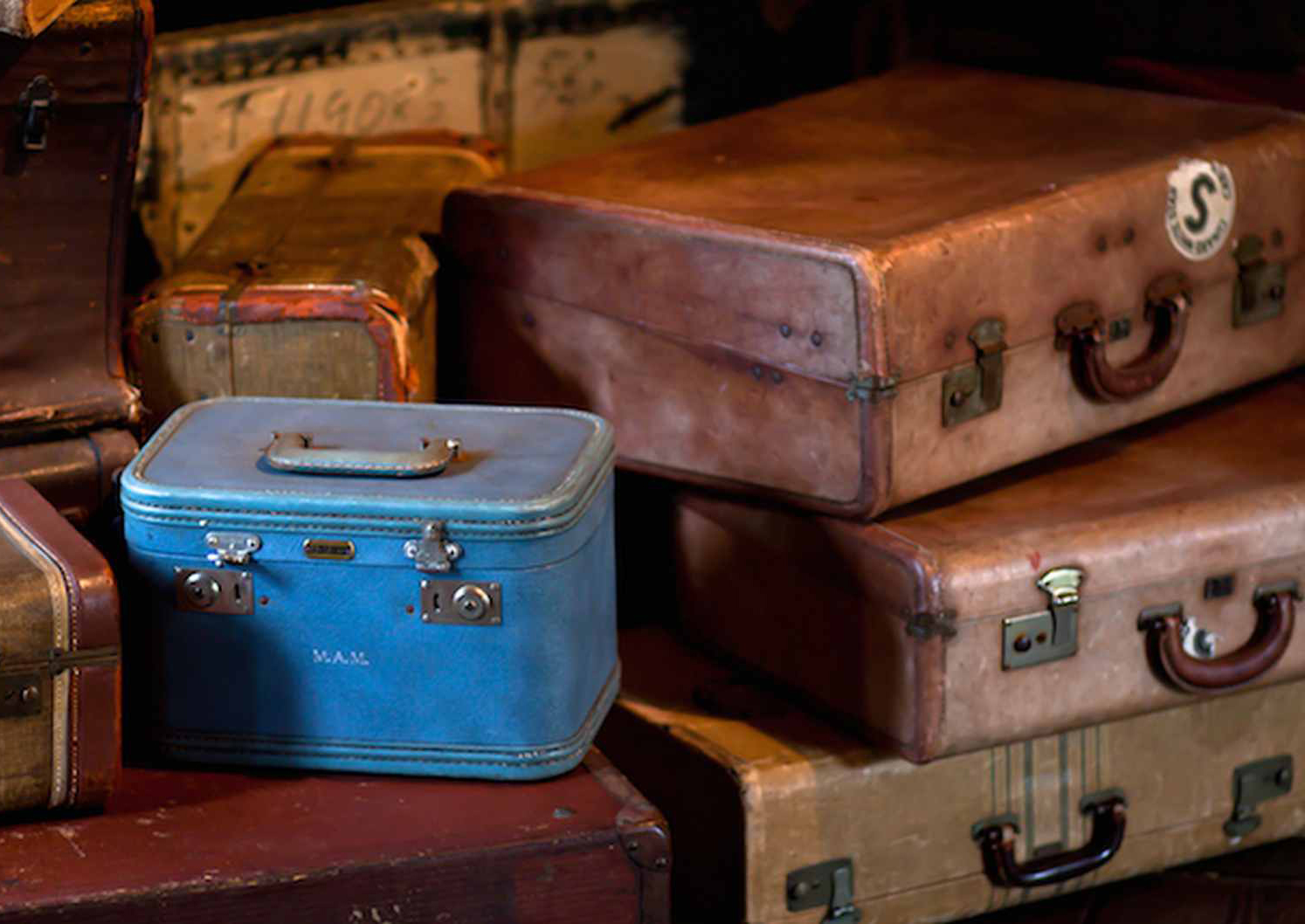 Packing will always be a cinch with these.
Remember when suitcases used to look like this?
Photo: goaway.sg
I do. As a kid, I travelled a lot as my dad was based in Australia and all our suitcases were of that variety. Though it didn't occur to me at the time, these old-school luggages were really just unwieldy pieces of plastic on two wheels. There'd usually be a short handle located on the side of the suitcase, and you'd drag the suitcase along on two tiny wheels that were clearly not designed for pavements and bumpy terrain.
Now that air travel is more common than ever, suitcases have, thankfully, also evolved, and we're spoilt for choice. If you're the market for a new suitcase, our guide will help you figure out the best one for you.
Your biggest consideration is … "I hate how much space suitcases take up in storage"
You need: Voylux 28″ Hardside Foldable Luggage
Now I can't believe someone didn't think of creating a collapsible suitcase sooner! When you're not using it, simply fold the insides in and it becomes this flat little thing that you can easily chuck under your bed or in a closet. When it is open to its maximum size, it's compact, yet deep, ensuring that you have loads of space to stuff your clothes and souvenirs.
Your biggest consideration is … "How do I ensure my beauty essentials don't break while in transit?"
You need: Rimowa Beauty Case
While I tend to carry on just the bare necessities where toiletries and beauty products are concerned, I know that some people who can't go for a few days without their essential skincare items. Fellow Go Away editor Deborah always brings full-sized items along, even for a three-day trip! She (and fellow beauty junkies) would probably appreciate the Rimowa Beauty Case. As it comes with fastening straps, opening the suitcase only to find broken bottles and spilled shampoo will be a thing of the past. Plus, the lightweight and flexible aluminium exterior keeps your precious products safe without adding too much weight to your baggage allowance.
Available at Rimowa, #01-02 Mandarin Gallery.
Your consideration … "I don't want to pay for check-in luggage on budget flights!"
You need: CabinZero Classic
The best thing about having only carry-on luggage is that you can be on your merry way right after clearing immigration. What we like is about this particular one is the fact that, while compact, it actually has a volume of a whopping 44l! Its zips also almost open all the way down - which is handy when you're rummaging for an item that's located right at the bottom of the backpack. It also has an inner compartment to keep your laptop safe.
Available at Hipvan.
You can also consider … Datsusara Battlepack Core
I personally own this one and can't believe I've travelled for so many years without it. I'd bought it as a gear bag for my martial arts classes and it comfortably holds a Brazilian jiu-jitsu gi (the pyjama-like uniform), boxing gloves, change of clothes, a laptop and more. But it's also a great travel bag because of its many compartments, so you'll never again have to rummage through your bag in panic-filled anxiety to look for your passport. It's currently sold out, but should be restocked soon.
Available at Datsusara's website.
Your consideration … "I don't want to miss my bag on the luggage carousel"
You need: Something from American Tourister's Disney or Marvel collection
If you've never been shy about wearing your favourite pop culture icons on your sleeve, these hard-case spinners are for you. But these luggages aren't just good-looking; they've also been dropped, shaken, tumbled and dragged over long distances to test their durability.
Available at the following stores: #03-110 Marina Square; #01-01/03 Seletar Mall; #02-45/35 Tampines One; #01-463/466 Suntec City.
Go Away is a website with a strong focus on making travel and living meaningful without the need to spend a lot of money - it's all about keeping it real here!