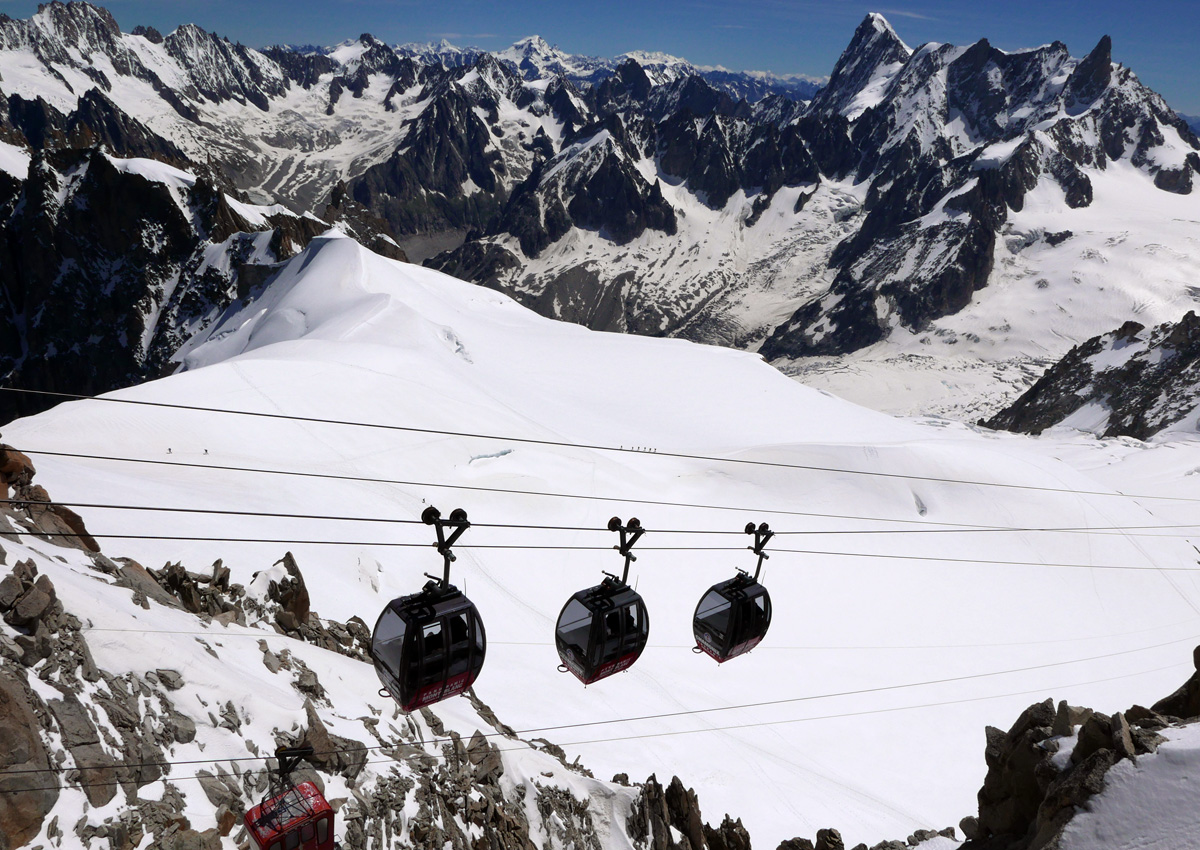 Who: Ms Gauri Garodia, 42, founder, nose and creative director of Singapore-based perfumery Code Deco. The Indian national and Singapore permanent resident is married with two children.
Favourite destination: Chamonix, France
Why: The cosy, quiet alpine town has stunning vistas and beautiful treks through the French Alps. Though Chamonix is predominantly known as a skiing destination, it is equally beautiful in the summer.
I am a big walker and the fact that the town is mostly pedestrianised is a real pleasure. It also provides access to incredible hikes and walking trails.
A visit here is never frantic. You are here to enjoy great food and fresh mountain air and to detox from busy city lives.
Favourite hotel
The elegant Grand Hotel Des Alpes (www.grandhoteldesalpes.com/en/) was built in 1840 and has been beautifully maintained and restored. The service is warm and personal.
Its little garden overlooking the river is where it serves breakfast in the summer. Looking out to Mont Blanc as you sip your coffee is a great start to the morning.
Rooms here start at €147 (S$230).
Favourite restaurant
Our best meal was at the Italian restaurant Casa Valerio (www.casavalerio.net) where we had extremely hospitable service and superb food. Despite the relatively formal setting, it was extremely child- friendly. I highly recommend the truffle ravioli and its homemade ice creams and sorbets.
A meal here costs about 100 Swiss francs (S$146) for three.
Favourite neighbourhood
The square in front of the Church Saint-Michel, which has the magnificent alps towering in the background.
We visited when the town was celebrating Midsummer's Eve on June 21, the longest day of the year.
It stayed light till very late at night and the atmosphere was very festive and fun. Local bands were playing and townspeople, tourists and people from neighbouring villages were mingling. Everyone seemed to know everyone else.
The walkways along the river are also great as spots for dining and people watching or for a leisurely stroll. There are little squares and benches where people tend to cluster.
Best view
The Aiguille du Midi cable car is the closest you can get to Mont Blanc without actually hiking. It leaves from the centre of Chamonix town, at 1,035m above sea level, and takes you up to the summit of the Aiguille du Midi at 3,842m.
The trip takes two legs - first to the Plan de l'Aiguille (2,317m) and the second takes you across the Des Pelerins glacier and then rises up the north face of the Aiguille du Midi (3,778m). From there, a footbridge takes you to the Central Piton terrace for spectacular views of the French, Swiss and Italian alps.
Be prepared for the rapid changes in altitude and temperature, which drops to below zero at the top.
Favourite indulgence
I have a sweet tooth, so I love visiting the patisseries in town. I would try a new one each day, sampling its marzipan and candy. My favourite was Patisserie Richard (www.face book.com/PatisserieRichardChamonix).
Must-try dishes
Fondue is a local speciality. The meal of bread, cold cuts and some vegetables dipped into a melted wine and cheese sauce is typically made with raclette, a type of semi- firm cow cheese, in Chamonix.
Atmosphere (www.restaurant- atmosphere.com/), a cosy, traditionally decorated restaurant in the heart of Chamonix, is a good place to try fondue, which should be enjoyed at length. It will cost about 20 Swiss francs a head.
Fun day trip
Take a train ride from St Gervais, a town in the Chamonix valley, to the "Eagle's Nest", called Nid d'Aigle in French. It crosses meadows, pastures and small mountains on its way to the jagged mountain top that is Nid d'Aigle.
The line is worked by three old trains, each painted a different colour: blue, red and green. The words Anne, Marie and Jeanne - names of the owner's daughters - are painted in gold on each train. There was meant to be another, called Marguerite, but the train never got delivered.
Pack a little picnic to enjoy on your way up. Once at the top, you can enjoy the spectacular hiking trails and alpine views.
We chose to get off the train at Bellevue, a stop halfway on the trip down, and trekked about 21/2 hours to Les Houches resort.
There are many trails around this area and it is a great way to see the countryside. The vistas and the perspective are different from those in the Mont Blanc area. It seems wilder and rougher.
Foodie souvenir
Pick up some delicious French cheeses. Sample a few to see which level of intensity or creaminess of France's many cheeses you prefer.
In addition to the traditional beaufort and brie, try the reblochon, a soft cow's milk cheese which is native to the French Alps. Get them at Le Refuge Payot (www.refugepayot.com), the best cheese and charcuterie shop in town.
Ideal length of stay
A week to enjoy the town and the landscape.
Advice for travellers
Chamonix gets quite hot in the summer. But once you climb up towards the summit, the temperature can drop to below zero. Pack for two seasons and remember to layer.
vlydia@sph.com.sg
This article was first published on September 6, 2015. Get a copy of The Straits Times or go to straitstimes.com for more stories.