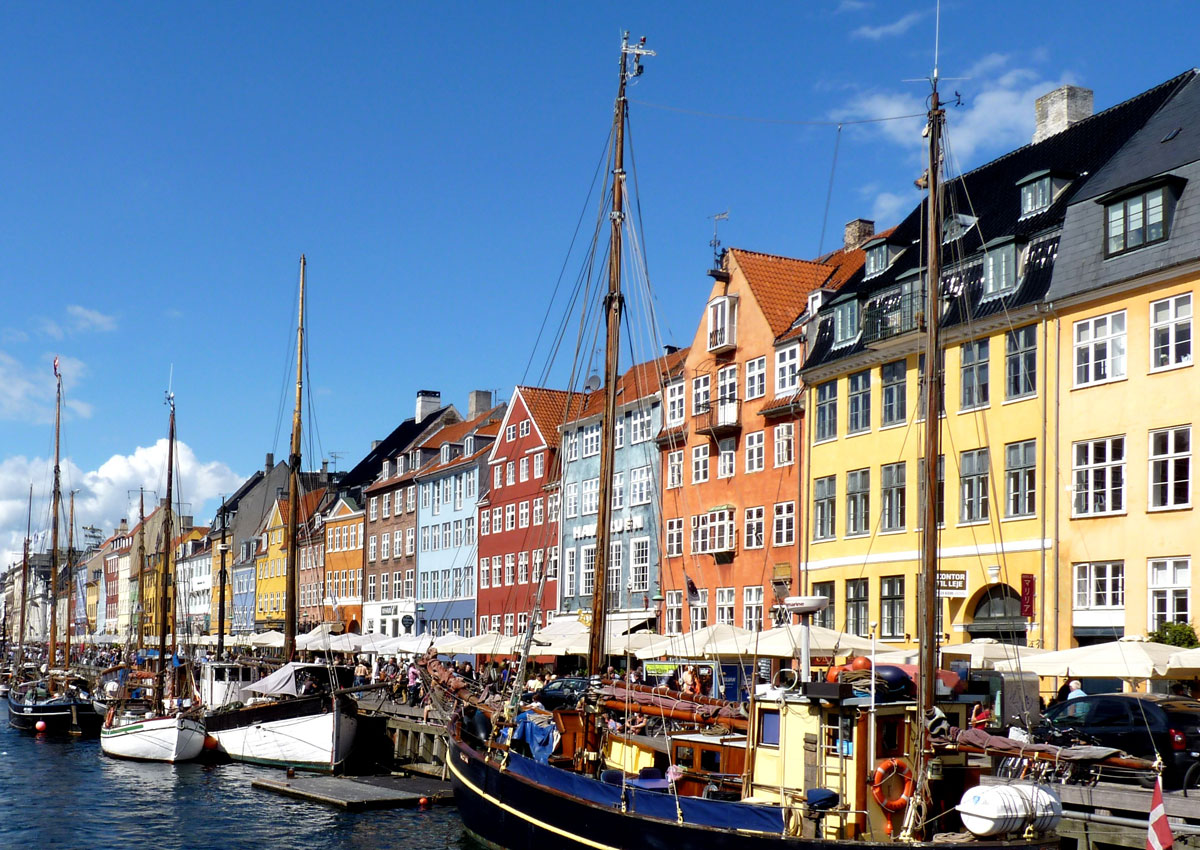 Who: Casper Urhammer, 40, global chief executive of Contiki Holidays. The Dane is married to health food blogger Camilla Skyum Urhammer, 29.
Favourite destination: Copenhagen, Denmark
Why: Take the diversity of Berlin, buzz from Barcelona, fashion from Paris and Milan, and food and drink from New York, shake it up, place it in Denmark and you have Copenhagen. Copenhagen is one of the coolest cities in Europe, period. On a summer day in August or September, it beats every other exotic destination.
Favourite hotel: Hotel D'Angleterre (www.dangleterre.com), in the heart of Copenhagen, is a whole new level of luxury. With neighbours such as the Royal Theatre and the pedestrian shopping street Stroget, as well as views of Nyhavn, the beautiful 17th-century waterfront, canal and entertainment district, D'Angleterre is surrounded by the best shopping, design, dining and cultural experiences Copenhagen has to offer.
Newly renovated, the five-star hotel ranks among the best hotels in Europe. Though it is expensive - rooms in summer start at 3,500 krone (S$722) - it is worth a visit.
Favourite restaurant: Of course we have Noma (noma.dk), the two- Michelin-star restaurant known for its reinterpretation of Nordic food run by chef Rene Redzepi. It was rated the best restaurant in the world from 2010 to last year and you need to book many months in advance to get a reservation.
I love traditional Danish cuisine, especially smorrebrod (open-faced sandwiches), which is usually a piece of buttered dark brown rye bread topped with anything you can imagine, from homemade cold cuts and fish to cheese and spreads.
The best place to go for smorrebrod is Restaurant Sankt Annae (www.restaurantsanktannae.dk/en) in the heart of Copenhagen. The restaurant has been around for many years and has perfected the art of smorrebrod, which is best enjoyed with a cold beer and a glass of the local spirit called snaps.
For a good night out with friends, go to PS Bar & Grill (psbargrill.dk/en). Keeping in mind that Denmark is not a cheap country, PS is reasonably priced at €100 (S$153) a person for a great meal and drinks.
Favourite museum: Louisiana Museum of Modern Art (en.louisi ana.dk) is a stunning museum 35km north of Copenhagen and located on a hill by the seaside. Driving there along the coast is breathtaking.
You will have unobstructed views of the Sound, the strait that separates Denmark and southern Sweden, which you can see across the water on a clear day. Upcoming exhibitions include works of Pablo Picasso and Louise Bourgeois.
Favourite tourist activity: A canal tour is a great way to see the city. You get to see it from a different angle and it is beautiful. You can pretty much cover the whole of the city centre from the water.
The best company is Canal Tours Copenhagen (www.stromma.dk/en/copenhagen/sightseeing/sightseeing-by-boat). It has guided tours or hop-on/hop-off routes and they run up to six times a day during the summer so you can just show up, buy a ticket and jump on the next boat. The tours start at 80 krone.
Favourite place for shopping: Stroget, in the centre of town, is one of the longest pedestrian shopping streets in Europe. Aside from the main 1.1km strip, it has all these little side streets filled with charming restaurants and hidden gems.
Best brunch: Brunch is incredibly popular in Denmark, more than anywhere else I have been. There are so many good options, but one worth checking out is Pate Pate (www.patepate.dk) in the meat packing district. It does brunch well. If you are in a hurry, go to Lagkagehuset (www.lagkagehuset.dk) bakery and grab breakfast on the go. Be sure to try a proper Danish pastry. My favourite is a spandauer, a pastry tart with cream or jam in the centre, which the rest of the world calls a Danish. For €10, you can buy a good selection.
Best place to watch the sunset: Go to Islands Brygge (www.visitcopenhagen.com/copenhagen/harbour-bath-islands-brygge-gdk482346), a harbourfront area in central Copenhagen where you can go for a swim in the harbour baths, which are five pools built into the canal.
Many locals go there for a swim on the weekend or on their way home from work, and it is a brilliant spot to enjoy a sun-downer on the lawn as the sun sets over the city.
Best hidden find: On Esplanaden street, there is a very cool old- fashioned pub Toldbod Bodega (toldbod-bodega.dk), which serves old-fashioned Danish food. It has been there since the 1800s and Danish composer Hans Christian Lumbye sat there enjoying a meal while he wrote his world-famous score The Champagne Galop.
Must visit: Torvehallerne (torvehallernekbh.dk) is a market selling local produce, meats, seafood and cheese. It is filled with boutique restaurants and bars where you can enjoy everything from oysters and champagne to tapas and chocolate.
You absolutely cannot miss Tivoli Gardens (www.tivoligardens.com/en), one of the oldest amusement parks in the world. There are music performances, games and rides, and more than 60 stalls selling everything from fresh fish and meat to gourmet chocolate and jewellery.
It truly is beautiful, like something out of a Hans Christian Andersen adventure.
Fun day trips: Take a day trip to southern Sweden, which is only 30 minutes by train across the Oresund Bridge, or drive up the northern coast to see the small fishing villages by the sea.
Event to bookmark: One thing everyone should try once in his life is going to Copenhagen's street festival, Distortion (www.cphdistortion.dk), a roving dance and music festival which fills the city centre for five days every summer.
Tens of thousands of people attend the party, which takes place in a different part of the city, taking over about 40 new streets, every day. It is one big rave and it is completely nuts to see everyone, young and old, being part of the same party which goes on for days and days.
Foodie souvenir: You cannot leave without Danish salty licorice. We grow up on that stuff.
Recommended reading: Reading about Scandinavian mythology and the Vikings will give you a feel of the Danish mentality. Although the Vikings lived so long ago and Denmark is an incredibly small country in cold northern Europe, the Danish don't have a small European country mentality. They are world citizens.
Best time to go: During summer in August and September.

This article was first published on Dec 13, 2015.
Get a copy of The Straits Times or go to straitstimes.com for more stories.