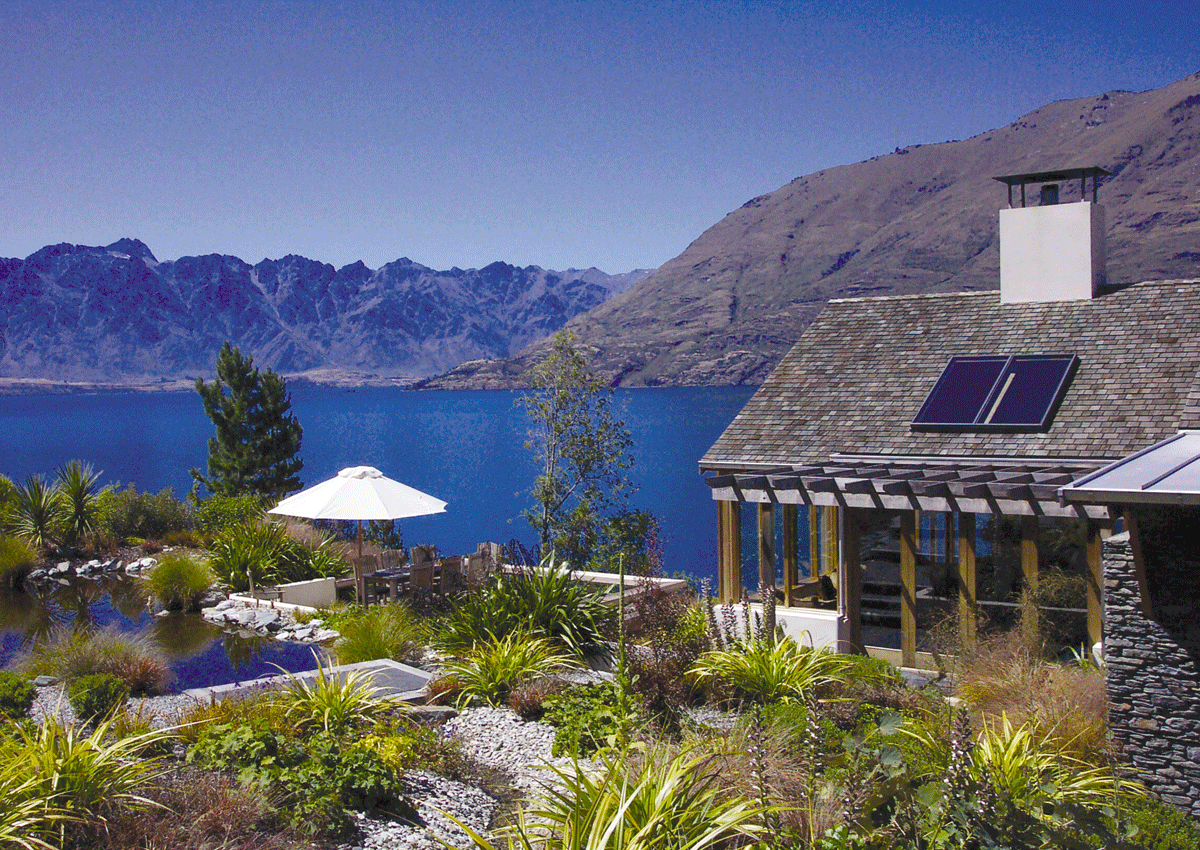 This article was originally on GET.com at: Visit New Zealand: Travel Guide To South Island
I recently enjoyed a 3-week trip around the South Island of New Zealand, and despite the approximately 10-hour flight from Singapore to New Zealand, it was a dream come true.
The truth is that I have been wanting to visit this beautiful country for many years!
It was a scenic trip and while you can definitely complete the trip in less than 2 weeks, I would recommend taking your time and giving yourself some buffer time between the different sights.
A trip to New Zealand isn't exactly cheap, but if you plan properly and make smart choices, we at GET.com ensure you'll have a wonderful time without feeling like you are penny-pinching.
Here we'll take a look at the route we took around South Island. We made quite a few stops - sometimes to break up the long journey between 2 towns and at times just to take time to explore new areas.
Here's the brief itinerary of the areas we've visited:
Christchurch - Hanmer springs - Kaikoura - Blenheim - Nelson - Hokitika - Fox Glacier - Wanaka - Milford Sound - Te Anau - Queenstown - Twizel - Mount Cook - Lake Tekapo - Akaroa - Christchurch
Top Things To See In New Zealand
New Zealand is an exceptional place to travel to for nature lovers. One of the greatest things about a road trip here is that you get to see a wide variety of landscapes in a single country - forests, mountains, glaciers, desert-like dryness and peaceful lakes.
This great wilderness also means there's a lot to see and admire without having to pay a single cent. Your only enemy? The weather.
This is why there's a need for buffer time to be planned in. Imagine driving 3 hours to see Mount Cook but being greeted by a cloud of fog.
Nevertheless, here's my pick of the top breath-taking sights in South Island of New Zealand which I think you shouldn't miss.
Punaikaiki Pancake Rocks
We visited Punaikaiki as part of the journey from Hanmer Springs to Kaikoura for its natural wonder - Pancake Rocks!
No, it's not a specialty restaurant that sells pancakes; the Pancake Rocks are natural rock formations formed over millions of years from the pressure of tides, layers of sand and dead marine creatures, creating the signature "pancake" stacks that can be seen on the cliffs around.
The Pancake Rocks are easily accessible via a number of walkways winding through the rock formations.
For those looking for a unique experience, there are accommodations in Punaikaiki that provide a view of the magnificent Pancake Rocks, but prepare to pay and book way in advance.
Mount Cook/Aoraki
Mount Cook is the highest mountain in New Zealand and is a favourite challenge of many climbers.
It lies within the Mount Cook National Park, and together with the Westland National Park, Mount Aspiring National Park and Fiordland National Park, they form one of the UNESCO World Heritage Sites.
While I'm no mountain climber, there are a number of ways to experience the wonders of Mount Cook and its surrounding area.
Key activities include mountain walks with lots of well-marked trails, skiing, mountaineering, cycling and even star-gazing.
I chose to follow one of the tracks called the Hooker Valley Tracks which takes you through 3 suspension bridges and finally arriving at a glacier lake before you return.
Plan for 3 to 4 hours in this track for a leisurely walk that includes lots and lots of photo stops, a lunch break next to the glacier lake and the journey back.
Depending on the direction you are coming from or going to, Lake Pukaki near Mount Cook is worth a stop.
Lake Pukaki is a glacial lake that has become famous for its milky-blue colour due to the glaciers from the mountain. Photos absolutely do no justice to the colours you'll see when you're there; especially on a sunny day, the colours are amazing.
Haast Pass
The Haast Pass is a mountain pass in the Southern Alps of New Zealand and is one of the three passes where a road crosses over the Southern Alps.
You will go through the Haast Pass when you drive between Lake Wanaka and the West Coast, which is a traditional pathway for Maori who were searching for jade in the area.
The scenery around here is beautiful and there are a number of multi-day walks or shorter walks that you can take around the area.
Some of my favourite scenery here includes walks to the Blue Pools, which takes just about an hour or a short walk to the Thunder Creek Falls where you'll see a waterfall.
Top Things To Do In New Zealand
South Island has no lack of activities for those looking for adrenaline and adventure.
Even if you aren't into extreme sports such as sky-diving or bungee jumping, there are myriad of ways to enjoy the natural scenery without putting your life at risk.
Fox Glacier Heli Hike
While there's plenty to do in New Zealand, extreme sports here typically cost around $300 to $400 each.
As much as I wish to try out the different activities, I was careful to keep within my budget due to the fact that we were staying in New Zealand for 3 weeks, which meant that we were going to spend quite a bit on accommodation.
Thus, we were planning on doing a maximum of 2 "expensive" activities and one of these was the Fox Glacier Heli Hike, and boy did I not have an ounce of regret!
The Fox Glacier is a 13-kilometre-long glacier located in Westland Tai Poutini National Park on the West Coast of New Zealand's South Island.
It is one of the most accessible glaciers in the world and it's a major tourist attraction with about 1000 people visiting daily during high season.
There are routes to take if you just want to have a look at the glacier scenery but I'd recommend to go on a guided tour if you want to step onto the ice.
I took up the Heli-Hike option from one of the travel providers - you take off in a helicopter with 6 people to have an aerial view of the glacier before landing on the glacier and having time to explore some of the spectacular ice caves and arches.
You do not need any experience since it's mostly walking but you'd need some stamina - walking on ice for 4 hours in heavy crampons (ice-hiking spikes) can quickly drain you. Remember to bring an empty bottle to have your fill of cool fresh glacier water!
Milford Sound Cruise
Milford Sound is a fiord located within the Fiordland National Park and has been judged as one of the world's top travel destinations by TripAdvisor.
Fans of the movie Lord of the Rings will recognise the area as the Fiordland National Park set the scene for parts of the Argonath on the Anduin River with the Pillars of the Kings.
One of the best ways to enjoy the beauty of Milford Sound is via a scenic cruise where you can sit back and relax, watch animals such as dolphins and seals from the boat with great commentaries along the way.
Extreme Sports In Queenstown
Queenstown is a gem in South Island of New Zealand on its own. The lovely town sits at the base of majestic mountains and at the edge of the panoramic Lake Wakatipu.
It's also the home to a huge number of adrenaline-based activities such as sky-diving, bungee-jumping, mountain-biking and jet boating. The possibilities are endless in Queenstown.
Since I used up my "trump card" for an expensive activity in Fox Glacier, I decided to go for something more relaxing at Queenstown.
I went for the Skyline Gondola which took us up to Bob's Peak where you can have a bird's eye view of the area around.
There's a restaurant upstairs where you can have a coffee and relax, or have fun with the Skyline Luge against the scenic backdrop.
What To Eat In New Zealand
New Zealand cuisine is largely based on seasonal ingredients and food, with much similarity to Australian and British cuisine. You'll find great meat like lamb and beef, seafood and fresh salads.
Ferg Burger
I read about Ferg Burger in a travel guide and saw the snaking queues when I walked past while shopping along Queenstown. We didn't stop there the first day but since the second time we past it the queue was relatively short, we decided to go for it.
Ferg burger, specialises in huge burgers and has close to some 30-types of burgers on its menu. Its winning point is in its fresh ingredients, huge portions and reasonable prices, so if you don't mind a half-hour queue, it's highly recommended to try it.
Cafe Food
For Singaporeans who are crazy about cafe-hopping, you'll be glad that New Zealand has a great cafe culture as well.
They are a great alternative to restaurants and fast food if you are looking for something affordable for lunch.
I have good experiences with cafes in New Zealand and would often seek them out as my lunch option since they've got lots of "counter-food" - quiches, salads and sandwiches that they can warm up for you that are often less than NZD$10.
What's more, their portions are often pretty satisfying and come with a side salad most of the time. One of the best ones I remembered is Kai Whakapai near the town centre of Lake Wanaka.
Whitebait
Whitebait is a seasonal produce of New Zealand and you can find it in many casual restaurants. In Singapore, most places that serve whitebait deep fry the small fish with batter to make it a tasty starter. In New Zealand, a common way to prepare it is in a type of fritter and served in a sandwich.
New Zealand Wine
For wine lovers, there are plenty of vineyards you can visit in New Zealand to taste wine or have a wine brunch.
In the Southern Island, areas where you can find a concentration of vineyards include Nelson, Marlborough and central Otago.
I was around the Marlborough area during the earlier part of my trip, so we decided to go for a brunch at one of the vineyards called Wairau River.
What's great about the place is that you can sit outside under the sun-drenched verandah with the vineyards right next to you.
The food was excellent and the menu comes with wine pairing as well. As there is usually a whole stretch of vineyards next to each other, you can even do a wine route on your own to test the best of New Zealand's wine.
Where To Shop And What To Buy In New Zealand
Honey
Honey lovers probably know New Zealand for its Manuka Honey. New Zealand is the third biggest exporter of honey in the world and an almost exclusive producer of Manuka honey.
Known for its unique anti-bacterial qualities, Manuka honey doesn't come cheap at all. In Singapore, you can find exported Manuka honey at around $35 to $50 per 500 grams - it's definitely cheaper to buy from the source country.
Lord Of The Rings' Rings
Lord of The Rings fans might want to check out the original ring maker, Jens Hansen who produced one of the world's most famous rings - the "One Ring" featured in the movie Lord of The Rings.
The boutique is situated in Nelson in the corner of a small street. Don't expect anything fanciful though, you can likely finish browsing the shop in 5 to 10 minutes, but if you are a fan, it might be worth dropping by for a look at some of the exquisite jewellery that's been featured in the movie, including "Our Ring for Viggo" and "The Ring of Hugo".
Money Tips For New Zealand
New Zealand might sound like an expensive trip to many, but the great thing is that blessed with so much nature, there will be lots of free activities to do, such as trekking, animal watching or having a picnic by the many blue lakes.
It isn't cheap to eat at a restaurant for every meal, so what I did was order "counter foods" at cafes, and even bought bread, lettuce and canned tuna/ham to do simple lunches for long road journeys.
Do take note to plan your route since distances between towns can be long and there aren't really any shops or even houses along the expressway.
If you are planning to do a road trip and rent a car, please do take up car insurance since you are driving in a new environment and on unfamiliar routes.
Here are 3 easy ways to save money on car insurance.
You may not find hotels in every small town or village, so planning is key. Some places, such as Mount Cook have one anchor hotel with others being a few hours' drive away.
Here you can find the best rates for hotels close to Mount Cook on Agoda.com.
Most of these anchor hotels are quite expensive, so if you want to save money you should instead do a day trip around the area instead of staying a night. Be open to staying in bed and breakfasts, in fact most of my best stays were in B&Bs!
Here you can find the best hotel rates for your stay in New Zealand at the following destinations:
Another good way to save money on your trip is to purchase your flight tickets and hotel bookings with a credit card. How can this help you save money? First of all, you will need to use the right card. Shoot for a travel credit card that offers cashback, miles or points on your purchases.
A cashback credit card gives a percentage of the money that you spend back to you - which is why it is called a cashback card. These cards are really good saving tools, because when you use them it's almost like getting a discount on your purchases (even though you won't receive the cashback immediately).
A miles card offers rewards in the form of miles. You can redeem these miles for future travel bookings and use them to pay for part (or all) of your next trip, depending on how many you've accumulated.
Here you can see your pick of the 2 best cashback cards for travellers.
Other Articles You May Like From ​GET.com