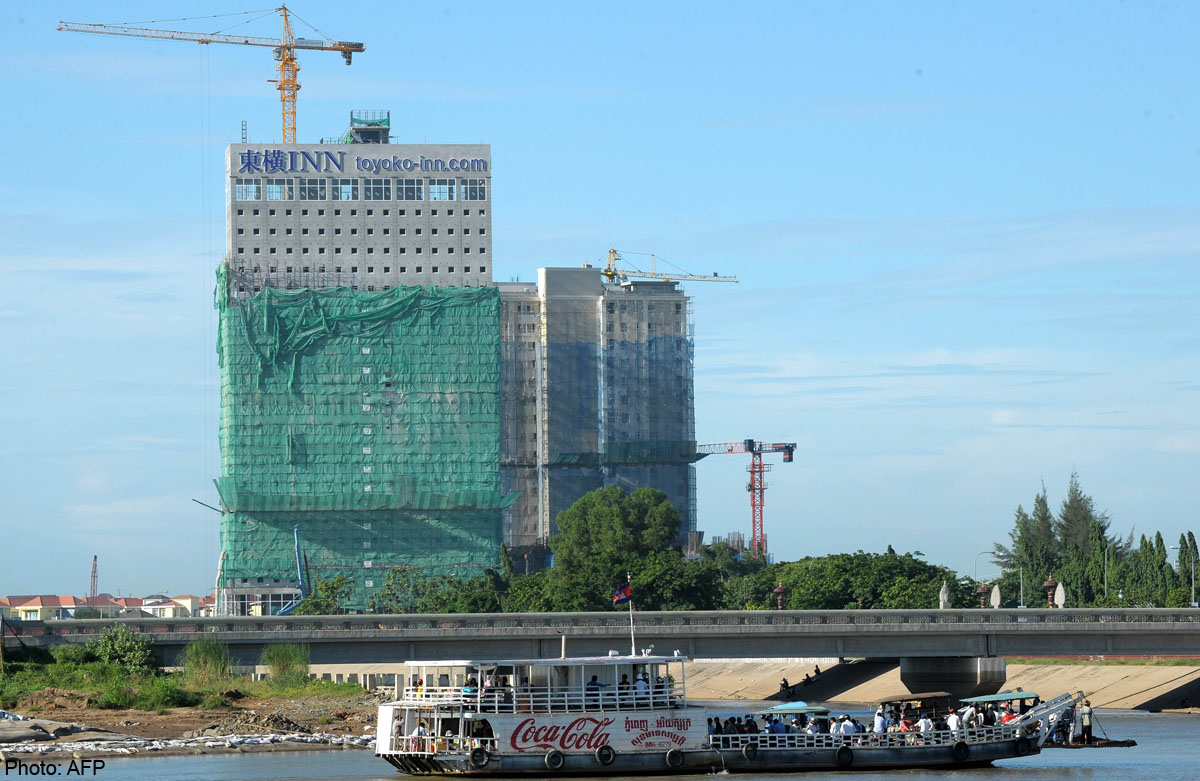 The road to regional integration remains a bumpy one for the 10 member states of ASEAN.
Yet, despite territorial disputes, growing sectarianism and concerns about the return of terrorism to the region, the economic opportunities in the region loom large.
Certainly, China has noticed. From Mandalay to Manila, Chinese businessmen are ever- present, and Chinese state-owned enterprises continue their pursuit of natural resources. Since 2009, China has been ASEAN's largest trading partner.
In turn, ASEAN has been China's third-largest trading partner since 2010.
It is time for the United States to up its game if American businessmen are to continue to succeed against growing competition in an ever more integrated South-east Asia.
As the countdown continues towards the ASEAN Economic Community on Dec 31, 2015, many American businesses are already contributing and benefiting.
ASEAN is the US' third-largest Asian trading partner after China and Japan.
ASEAN is the largest destination for US investment in Asia, according to Mr Alex Feldman, the president and chief executive of the US-ASEAN Business Council, which is the primary advocacy organisation for US corporations operating within ASEAN.
"ASEAN now represents more than 620 million people and a combined gross domestic product of US$2.2 trillion (S$2.8 trillion)," said Mr Feldman.
"Clearly, ASEAN matters to the United States more than ever, just as the United States most clearly matters to ASEAN."
Taking further advantage of that opportunity will, however, require US policy changes and renewed efforts by US businesses, large and small.
While much has been made of the Obama administration's self-described policy "pivot" eastward - though rebalance is now the preferred word - the US must ratchet up its efforts for a more robust pivot towards Asia, commercially, educationally and culturally.
US National Security Adviser Susan Rice, speaking at the Brookings Institution in Washington on Monday, said "South-east Asia and its markets are critical to America's prosperity".
Now, the US must move beyond defence and diplomacy to fully embrace a "business pivot".
What could such a business pivot to South-east Asia look like?
First, US businesses - particularly small and medium-sized enterprises - would benefit from the removal or at least revision of US rules and regulations that make it increasingly difficult to grow and to succeed.
A case in point is the so-called Fatca, or Foreign Account Tax Compliance Act, a US federal law aimed at clamping down on tax evasion by Americans using overseas accounts.
The law requires financial institutions around the world to regularly submit financial information about their US clients to the US taxman.
Small business people and entrepreneurs living outside the US are being affected. Given the costs and reporting requirements, foreign financial firms are declining to provide financial services to some US citizens living abroad, according to a recent Wall Street Journal report.
A business pivot to South-east Asia would specifically address the needs of US small and medium-sized businesses and entrepreneurs based in region.
Second, both words and actions from America's top leaders are critical to a business pivot.
The US needs government leaders who do not talk down US businesses for succeeding overseas, even if these companies establish operations and create jobs in Asia for Asians.
Support for American business abroad must extend beyond calls for greater US exports.
Americans and their elected leaders should take pride in the success of US businesses and businessmen in Asia - regardless of where the jobs are based or products made.
Numerous US multinationals such as Coca-Cola and Chevron have long focused on the growth opportunities that South-east Asia has to offer.
But so too are Asia-based US entrepreneurs and companies. One example is Equator Pure Nature, on whose advisory board I sit.
Focused on South-east Asia's increasing allergy rates, the company is launching from Thailand a line of all-natural cleaning products to address consumer health concerns.
On President Barack Obama's and US Secretary of Commerce Penny Pritzker's next trips to Asia, a business pivot could well include spotlighting US entrepreneurs and small businesses already in South-east Asia.
As Ms Rice said in her recent remarks, Ms Pritzker in June led a delegation of American business leaders to the Philippines, Vietnam and Burma to explore new commercial opportunities.
Greater efforts from Washington must also be made to not just conclude negotiations of the free trade agreement known as the Trans-Pacific Partnership - one-third of TPP participants are from ASEAN - but also to build the essential relationships and seek so called "fast track" negotiating authority that could help win congressional approval of any final deal.
South-east Asia is waiting for an expanded US pivot, as I have long called for.
The reality, though, is that much of Asia is already moving forward, in China's shadows, with or without US leadership.
So too must American business. The opportunity is already there for those in the know.
There is a clear reason, as Ms Rice said, "why the nations of South-east Asia are, and will remain, a central focus of America's rebalance to Asia".
Now, that focus must also turn to business.
Curtis S. Chin
stopinion@sph.com.sg
The writer is a former US ambassador to the Asian Development Bank and managing director of advisory firm RiverPeak Group, LLC.

This article was first published on Sept 25, 2014.
Get a copy of The Straits Times or go to straitstimes.com for more stories.