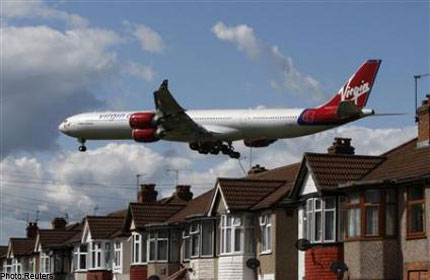 LONDON - British airline Virgin Atlantic is facing record annual losses of 135 million pounds (S$251 million), raising fears of job cuts, The Sunday Times reported.
The newspaper cites an internal memo sent by the airline's new chief executive, Craig Kreeger, as warning that its financial performance is "well behind where we anticipated".
The paper said that Kreeger has imposed an immediate pay freeze across the whole business and initiated a broad-based cost-cutting plan.
Virgin Atlantic has suffered in recent years from soaring fuel costs and increased competition as well as the global economic downturn.
The company was not immediately available for comment.