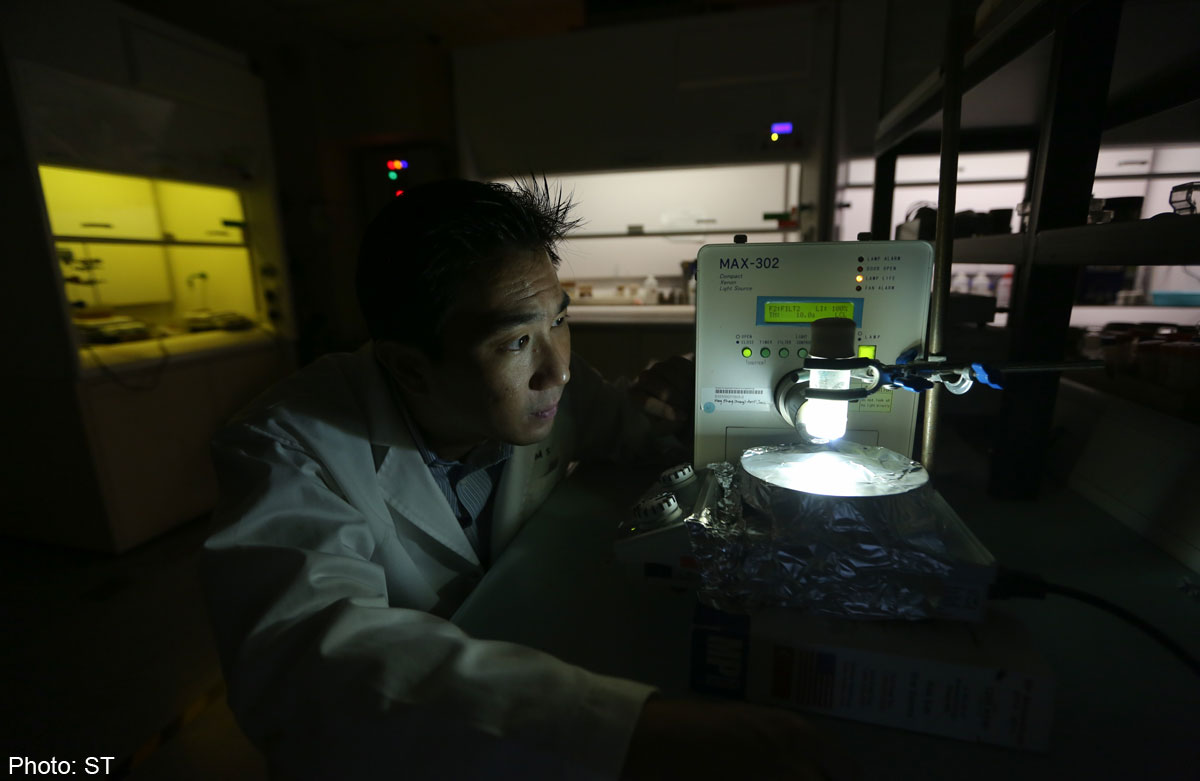 Water and rust. While they do not sound like the most appealing match, this combination could one day provide fuel for the entire world.
Scientists at Nanyang Technological University's (NTU) Solar Fuel Cells Laboratory are using rust, or iron oxide, to speed up the splitting of water under sunlight into hydrogen gas and oxygen.
This clean hydrogen fuel could in future replace fossil fuels to power anything from cars to household appliances.
The process, which is being worked on by many other teams across the globe, involves placing electrodes into water. Hydrogen is then produced through a chemical reaction between the water and sunlight.
Substances such as gold and platinum make better catalysts for this than rust, but are costly.
"We want to use cheap materials that can be found almost everywhere," said principal investigator, Dr Joachim Loo.
"To produce hydrogen is not a problem... we can do it in the lab. But the problem is of course cost. We want to bring it down so it becomes a viable technology."
Led by Professor James Barber from Imperial College London, the project's goal now is to boost the effectiveness of rust and hundreds of other substances it is testing, such as titanium dioxide.
One way, said Prof Barber, is to change their structure or combine them with other materials.
The project is being funded mainly by the National Research Foundation and the Ministry of Education. Full funding details were not disclosed.
The day when water could be used to produce fuel is "not (right) around the corner", said Prof Barber.
Dr Loo believes it is just a matter of time. "In the future, all we would need to do is pump our cars with water, have some sunlight, and then it converts (water) to hydrogen to run our vehicles."

This article was first published on June 14, 2014.
Get a copy of The Straits Times or go to straitstimes.com for more stories.