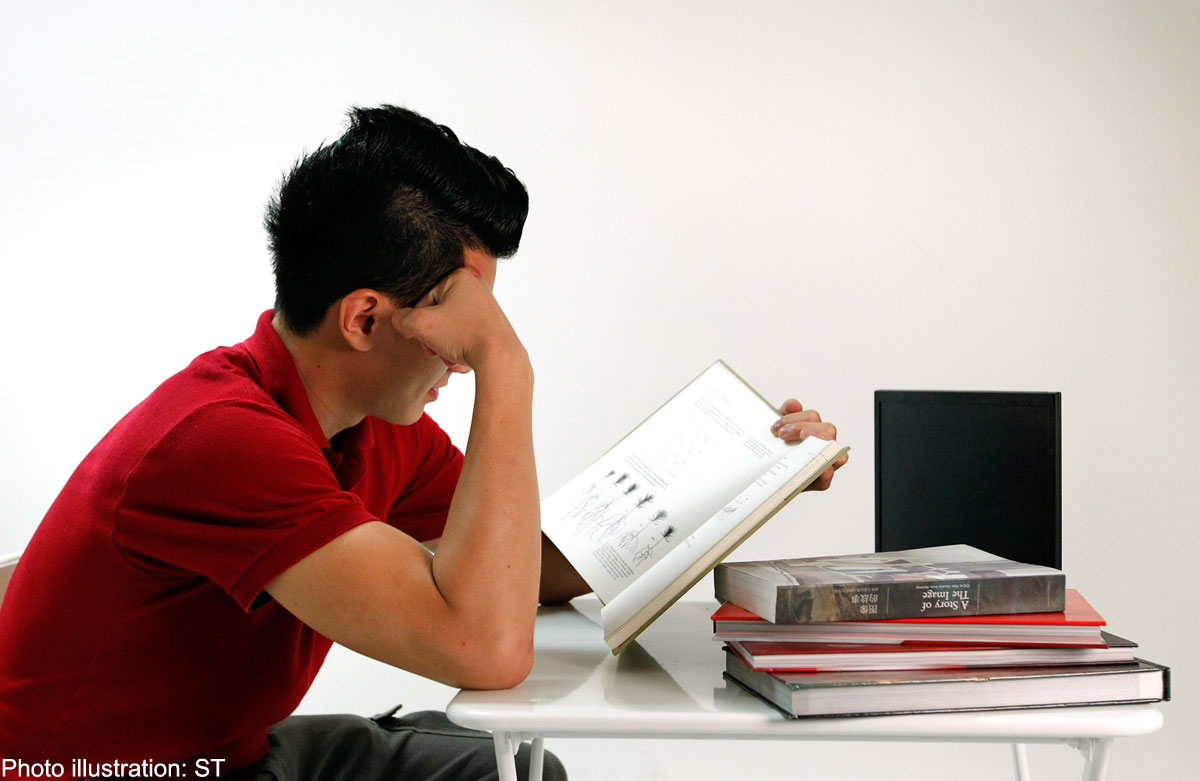 Many students in Singapore, especially those at the secondary or higher levels, are very stressed because of the education system. Besides the heavy academic workload, there are the demands of co-curricular activities.
Nowadays, it is common to hear my friends expressing their dreams of getting scholarships and going abroad to study, to experience different education systems.
Our well-meaning parents and teachers keep reminding us to manage our time better, but do they really know what we are going through? The situation now is very different from when they were students.
Educators should remember that there are other things we can learn outside the classroom, and we should get more opportunities for experiential and hands-on learning. This may be a more effective way for students to learn, especially those who are more visually and sensory driven.
Also, schools should not be overly focused on maths and science, and sideline the humanities, which give students a more rounded education, broadening their outlook on life and helping them analyse situations more critically.
Exposure to such subjects creates a platform for students to express their views more freely. The only drawback is that it is much harder to score well for these subjects in major exams.
But this will make students realise that education is a lifelong journey and there is more to life than marks and grades.
Letter from Yeo Jen-Lin, 15, Secondary 3 student
This article was published on April 23 in The Straits Times.


Get a copy of The Straits Times or go to straitstimes.com for more stories.