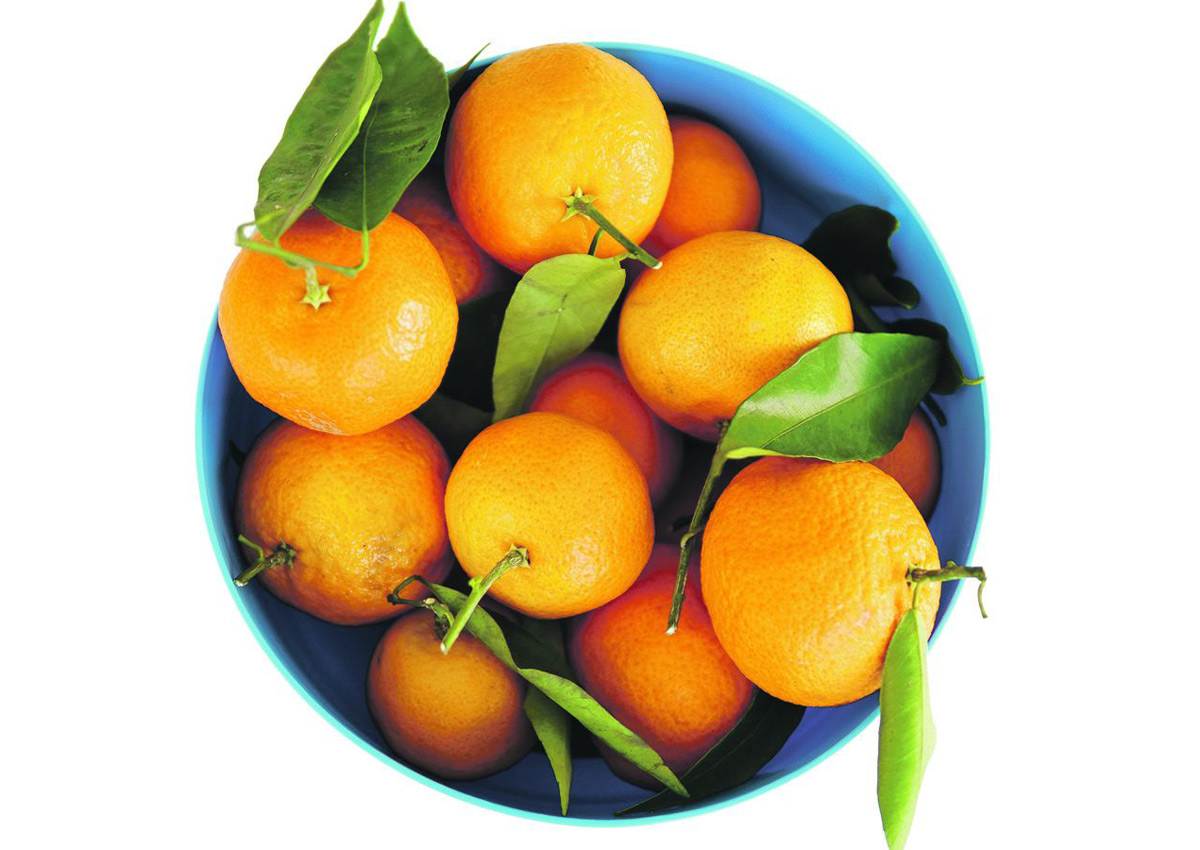 EAT BETTER
Source local ingredients that are in season for your next dinner party.
Buying ingredients to fit the latest Jamie Oliver recipe might sound like a good idea, but using fresh produce will give a better result.
Check out Kranji Countryside Farmers' Market, Open Farm Community's Social Market or Central Singapore CDC's Farmers' Market for a start.
Want to bake but don't know how and don't want to resort to Betty Crocker cake mixes?
Take the idiot-proof route with local company Batterful's easy-bake kits.
Each Curated Baking Kit comes with a recipe card, pre-portioned ingredients, bakeware such as muffin cups, and extras such as parchment paper and bamboo sticks. Oven not included, though.
Kale has been called everything from the "queen of greens" to the "new beef".
While it's been trendy in the US (and in organic shops here) for a while now, kale is now a common sight at NTUC Fairprice Finest supermarkets.
Starting from S$3.95 per 120 gm pack, it's no more expensive than rocket, chard or baby spinach.
Soup is good but bone broth is better, which is why it sparked its own health trend in New York in 2015.
Even if the health benefits such as improved immunity and better skin don't impress you, it's just really good soup.
Get your slow cooker on and find a recipe online.
No more Pizza Hut or McDelivery. Get a home-cooked meal prepared by your friendly neighbours instead.
Or make some money by selling your own cooking to your neighbours.
There are three apps right now offering such services: Share Food, hcooks and Heartland Chefs.
Never have to eat fast food again.
If you're going to eat hawker food, make it the best you can find.
Rather than fork out $2 for the nasi lemak at your nearest hawker centre, go for broke with The Coconut Club's $12.80 version which is worth every cent.
The team spends hours every day squeezing fresh coconut milk by hand, just to open a few hours a day for a buzzing lunch service.
The next time you have a craving for something sweet, deep-fried or starchy, make it yourself.
You're likely to use better and fresher ingredients and, knowing the trouble it takes to make them, you're likely to crave them less often.
Discover this under-the-radar superfood that's indigenous to Asia. Moringa is high in vitamins A and C, fights free radicals, increases metabolism, dramatically reduces inflammation and aids blood detoxification.
Anantara Angkor Resort's executive chef Ken Wagner says fresh moringa leaves or dried powder can be added to many soups, curries, stir-fries, omelettes, and salads - any dish that includes the use of various herbs.
GET YOUR HOUSE IN ORDER
Expert's tip
Jo Ong, Communication & Interior Design Manager, IKEA Singapore
Ms Ong is Singapore's Marie Kondo - the famed Japanese organising consultant who made her name teaching people how organise their homes.
She offers three tips:
Invest in furniture that does double duty. IKEA's Vallentuna seat module with storage is good for storing magazines, toys or sofa covers, while doubling as an extra seat.
Divide your space. Shelving units do more than just control clutter - they are also great room dividers. Use them to carve out a separate area to create an illusion of space.
Make use of walls, which are often under-utilised. No space on the kitchen or bathroom counters? Mount containers with suction cups on the walls, to store small items. To keep things from feeling too cluttered, choose rails and baskets that are the same colour as the walls.
Colour your world
If moving house is not an option, giving your walls a fresh colour can lift your mood.
Dulux's Colour Play Tester helps you make the right choice.
The palm-sized paint tester comes with a mini roller that applies colours quickly and evenly, compared to traditional brush-application testers in the market.
Create customised tester packs from over 2,000 colours.
Floor protection
The much-ignored floor can get damaged with time, but there are ways to make the tiles last longer.
Place protective pads under heavy furniture for example, and place mats in high-traffic areas, such as in front of the bathroom vanity, kitchen sink and stoves.
Keep a sharp edge
Get rid of bulky knife holders for more countertop space.
Stick knives into a jar filled with raw spaghetti.
It will hold knives up the same way as those knife holders.
Meanwhile, if your knives are blunt and you can't find the knife sharpener, a quick fix is to run the blade against the uncoated bottom of a ceramic mug.
Lazy Susan
Fill awkward corners in kitchen cabinets with lazy susans to maximise use of the space.
They will help you gain access to items easily when swivelled.
Clean safe
Most mass market cleaners have toxic chemicals such as ammonia and lye.
For better health, switch to non-toxic ones.
The Thieves by Young Living Essential Oils range of cleaners contain clove, lemon and eucalyptus, leaving a refreshing scent after cleaning.
Karen Cornejo, country manager for Young Living Singapore recommends the Thieves Spray to use on door knobs and toilet surfaces.
Apart from cleaning, the spray also acts as a disinfectant.
Available from www.youngliving.com.
BETTER HEALTH
Expert's tip
Lynette Wong, certified Mindfulness-Based Stress Reduction (MBSR) trainer:
"Anyone facing stresses from daily life, which can manifest as insomnia, anxiety, panic attacks, fatigue and headaches, can benefit from the MBSR programme. Essentially, it is a life-skill that helps you manage stress and stressors. It is the process of recognising patterns that are limiting, and learning to make better choices for yourself. A good start is to read Full Catastrophe Living by Dr Jon Kabat-Zinn, or enroll in the 8-week MBSR programme at In The Present."
Visit www.inthepresent.sg or email inthepresent.sg@gmail.com for details.
State of health
So how healthy are you?
With a thorough diagnosis of your stool, urine, saliva and blood, you can find out various things about your body such as how much nutrients you are actually absorbing and what you are allergic to.
Life Infinity offers a Personalised Health Management programme that is science-based and comprehensive.
Find out more at life-infinity.com.sg.
Paying hip service
Singapore has one of the highest incidences of hip fractures in the world.
An Amgen-sponsored specialist panel recommends 20-30 minutes of weight-bearing exercises done four times a week, such as climbing stairs, tennis, basketball, dancing, skipping or weight-lifting.
Taichi and yoga help with balance.
Upping your protein intake will get you stronger muscles.
Also, stay out in the bright sun for about 15-20 minutes a day.
Custom exercise
In this new era of nutrigenetics, all it takes is a saliva swab for DNAfit (www.worklifepros.com) to create a personalised fitness and diet regime just for you.
With the detailed information, you can choose the right type of exercise and diets based on your DNA results.
Easy Detox
HICJuice (hicjuice.com), which specialises in cold-pressed juices and cleansing programmes, has a new HIC Soup Nourish Programme.
It replaces your daily diet with bottles of different juices, packed with the necessary nutrients to keep you active and well.
The idea is to help you detox and lose weight.
MUSIC THERAPY
Personal Sounds
Build your own music collection with Spotify, Deezer, Tidal and more, which give you access to thousands of tracks anytime, anywhere.
Local listening
There are plenty of unsigned and new artistes waiting to be discovered on social media platforms like YouTube and Facebook.
Be very surprised by what you might find.
Being there
Nothing beats experiencing a 'live' show and there are plenty to choose from in 2017.
Buy some merchandise to show your support.
Festival Swing
Laneway (Jan 21) is great for discovering your new favourite band; while the Singapore International Jazz Festival (Mar 31 - Apr 2) has a stellar star-studded line-up.
Don't forget Neon Lights as well later in the year.
Buy vinyl
Our ears are used to the crisp digital clarity of CDs but the warm analogue sounds of vinyl is a whole new experience you should try.
Nick Tan, owner of Hear Records, which recently opened a new branch in Chinatown, notes the number of vinyl retailers have more than doubled from four years ago when he first set up shop in Bencoolen.
Get a turntable
No hardware? No problem.
New turntables start from as low as $200.
No more excuses.
You write the song
You can write tunes these days just by fiddling with the Garage Band app on your iPhone or Mac.
Still, nothing beats mastering a musical instrument."It's a new world," notes veteran jazz pianist Jeremy Monteiro, " but good music, craftsmanship and virtuosity are still appreciated."
Musical Timbre
Rely on the Timbre group for your musical needs.
They run various original 'live' music venues around town so there is something for everyone, regardless of what genre you are into.
The food's decent too.
READING HABIT
Expert's tip
Alfian Sa'at, writer, poet and resident playwright at W!ld Rice
"I always think that we don't know enough about our neighbours beyond the standard sensationalised headlines, so 'Staging History: Selected Plays By Five Arts Centre' is a wonderful introduction to Malaysian plays. Looking inwards, 'Written Country: The History of Singapore Through Literature' edited by Gwee Li Sui is a delightful primer on Singapore literature that also doubles as a heterodox history text. And if you're more in the mood for non-fiction, 'Building Memories: People, Architecture, Independence' by Lai Chee Kien, Koh Hong Teng and Chuan Yeo is a gorgeously-designed, deeply informative book about our national buildings, some of which have sadly been torn down."
Read these:
'Progress: 10 Reasons To Look Forward To The Future' (2016) by Johan Norberg: 2016 might have been a bad year for politics, but this recently published book uses facts and statistics to show how far humanity has come - and how much farther we might go. Norberg give concrete reasons to be optimistic.
'The Collected Poems of Arthur Yap' (2013): The late Yap is, in arguably the best poet in this history of Singapore. You can now read all his works in a single volume.
'How To Listen To Jazz' (2016) by Ted Gioia: This is the best how-to-book we read recently. Gioia makes it easy to decipher jazz without diminishing its mystery.
'The Art of Charlie Chan Hock Chye' (2015) by Sonny Liew: Haven't read the best Singapore book of recent times? Lauded around the world, this terrific graphic novel makes you rethink Singapore history.
RELATIONSHIPS MATTER
Two simple words
Acknowledge when someone goes out of their way for you. Whether it's that woman holding the door while you struggle to balance your laptop bag, coffee and phone, or your helper hurriedly ironing the creases out of your shirt in the morning. Say 'thank you'.
Look up
Practise the art of maintaining eye contact.
Everyone's got something important to look at on their phones, but looking directly at someone makes them feel valued, which will improve your relationship.
Points for punctuality
Make it a habit to be punctual, and not just at work events.
If you're late, send a text message to inform the people you're meeting, so they know their time is just as important as yours.
Let it go
Look at the bigger picture.
It's easy to get upset with people if you perceive them to be critical, needy or even self-important.
Maintain the relationships that are important to you by picking your battles, and deciding when to just let things go.
Small is beautiful
Small gestures count.
Receiving someone at the airport and you're thinking of taking flowers?
Do it. Don't over-think it.
Take a bottle of wine when visiting someone's home for the first time, or hand-write that special someone a letter.
It might mean you have to go out of your way, but the gesture will go a much longer way.
We promise.
HIGH TECH
Expert's tip
Jacky Yap, founder of VulcanPost, a Singapore-based digital lifestyle publication, recommends two apps and one gadget which run his daily life:
Download Telegram and use it for new chats because there are so many features that Telegram offers which are not offered by WhatsApp, especially the secret chat feature where you can set an expiry date. This is important because chats are increasingly getting leaked - so prevention is definitely better than cure.
Use Google Calendar. I organise my personal and professional life via Google Calendar. At a glance, I know who I am meeting every day and where to meet them. It can help you plan your time and ensure that you are not late for any meetings.
Check out the new Airpods -they're magical! They can be paired with my iPhone and even my Macbook Pro, and when I listen to music, the AirPods feels like they aren't even there! They are almost the perfect wireless earpiece, less the worry of losing either one of them.
Join Amazon
With all the buzz about Amazon launching in Singapore this year, you might no longer need a US address to shop there.
In fact, there looks to be a war looming between Amazon and Alibaba-backed e-commerce site Lazada, so consumers stand to gain from the competition.
Download UberEATS
Uber is no longer just for transport.
They launched a food delivery service in May this year and now cover restaurants like Burnt Ends, Candlenut and O'Boeuf a 6 Pattes, with the same speed and reliability as their main service.
Glympse of safety
Instead of texting or calling your friends while driving to their location, send them a Glympse instead.
This Seattle-based app allows users to generate a temporary URL that leads to a map tracking their location, so they can send it to anyone in their contact list while they keep two hands on the wheel.
GO AWAY
Expert's tip
Hajar Ali, founder of luxury travel company Urbane Nomads picks her top destinations:
Ethiopia: "This part of East Africa is still undeveloped in terms of tourism -a pity considering its astounding history and diversity of landscapes."
France: "Chamonix remains the European capital of winter adventure sports. The coast of France remains relatively unexplored and the lure of wild Camarguais horses should suffice to bring you down to the south of France."
Madagascar: "Not just a Disney cartoon, Madagascar opened its first ultra luxury resort, located on a private island with massive villas (5,000 sq ft)."
Sustainable tourism
The United Nations has designated 2017 as its Year of Sustainable Tourism Development. Immerse yourself in culturally unique places in the world while supporting women, indigenous communities and at-risk youth, through G Adventures for Good (www.gadventures.co.uk) projects.
Paradise is near
The Bawah Islands is a cluster of five beautiful islands nestled among three lagoons in the Anambas archipelago in Indonesia.
The best part about them is that they're relatively untouched and they're only a few hours away from Singapore via ferry and a plane ride.
They open for business in summer this year.
Uzbekistan beckons
The country is set to open up with the passing of Islam Karimov, the president who ruled it since 1990.
Take in the mosques and mausoleums in ancient cities like Bukhara and Khiva, and leave with a better understanding of one of the Silk Route ports.
Bermuda beauty
Stay away from the notorious Triangle, but do check out Bermuda, whose tourism industry is burgeoning.
With a revamp of the island's Hamilton Princess & Beach Club, and a St Regis in the works, a treat is in the offing.
Hampi holidays
There's more to India than just the Taj Mahal.
Consider a trip to Hampi, the capital of the Vijayanagar Empire from 1336 to 1564.
UNESCO declared the architectural ruins in Hampi a World Heritage Site.
As the bouldering capital of India, with its rocky landscape, it attracts rock-climbing enthusiasts as well.
Home with the Hobbits
Tourism New Zealand has launched a cool way to celebrate 15 years as the real Middle-earth of Lord of the Rings.
Even if you're not planning to go there in 2017, you should take its fun quiz to see whether you'd travel as a hobbit, wizard, dwarf or elf, on www.newzealand.com/int/campaign/middle-earth-quiz/
Pocket perfect
Don't lug around that clunky DSLR on your adventures.
Learn to use what you have right in your pocket by taking a class on Smartphone photography.
Your luggage allowance will thank you.
CULTURE ROCKS
See art
If we had a dollar for every time someone says he's eaten at a restaurant in National Gallery but not seen any art, we could buy a painting.
National Gallery is one of the region's best museums, with excellent permanent exhibitions of Singapore and Southeast Asian art which are free for Singaporeans and PRs.
Buy art
There's no better time to purchase art for the home than during Singapore Art Week, which runs from Jan 11 to 22 across the island.
Visit Art Stage Singapore for the best art money can buy, and also visit great galleries across the island, including STPI, Chan Hampe, Pearl Lam, Grey Projects and of course, the Gillman Barracks art cluster.
Art and Science
Make the effort to view the ArtScience Museum's permanent exhibition.
The 1,500 sq metres gallery is an immersive art-meets-technology playground designed to bring out the wide-eyed kid in you.
Testbed
2017 is the last year that iconoclastic artist Ong Keng Sen is heading the Singapore International Festival of the Arts.
In the past three years, he's programmed extraordinary groundbreaking works that left us stunned and slack-jawed - if sometimes scratching our heads.
Support a cause
Many artists struggle financially because making art often means working freelance.
Help by donating to arts organisation or artist directly, or buying their artworks, books, albums or tickets to their shows.
Know your roots
The Asian Civilisations Museum brims with many rare and intricate artefacts to transport you back in time.
MONEY TRICKS
Here are five simple tips to be thrifty in 2017:
Save money for specific objectives. Love to travel? Start a travel fund - it's easier to be prudent with your finances when you know exactly where they're going.
Sign up for free trials - to gyms, online magazines, even Netflix. You get the service without having to pay a cent, and get to try out something you might want to keep. Just don't forget to cancel the subscription if you don't want to commit to it.
Try out crowdsourcing platforms like Airbnb instead of hotels when you travel. They are usually cheaper, offer more privacy, and give you the opportunity to make friends with your hosts in other countries.
Stop collecting and start selling. You know you have all kinds of things at home that you used to love, but now just add to the clutter. Sell them online on sites such as eBay, Gumtree and Amazon. One man's junk is another man's treasure.
Here's something many people don't know: You can get an Apple product for much less money if you buy it "refurbished." What that means is that Apple has a selection of products on their online store which come with a new outer shell and battery. It means you get the same outward appearance and performance as a brand-new product, just without the fancy packaging. Apple's online store in Singapore, for example, sells a Refurbished 13.3 inch MacBook Air for S$998, as compared with a new model which starts at S$1,328.

This article was first published on January 9, 2017.
Get The Business Times for more stories.