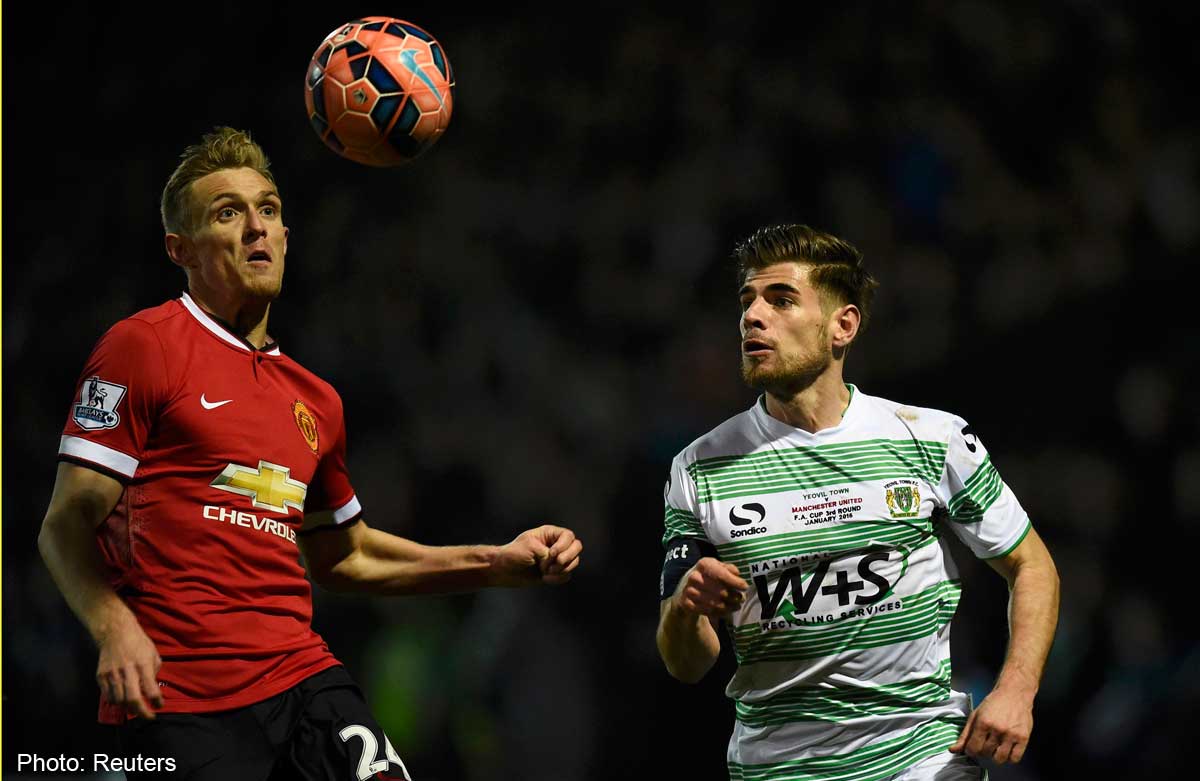 LONDON - West Bromwich Albion have signed Scotland midfielder Darren Fletcher on a free transfer from Manchester United, the English Premier League clubs said on Monday.
The 31-year-old, who was named vice-captain at Old Trafford at the beginning of the season and made 12 appearances during the campaign, signed a two-and-a-half-year contract with an option for another 12 months.
Fletcher came close to signing for West Ham United earlier this week but instead moves to relegation-threatened West Brom, who are 15th in the table after appointing Tony Pulis as manager last month. "It feels great. This is a fantastic new challenge for me in my career," the Scot told the club's website. "I've spent my career at Manchester United and it's all I've ever known. But I felt it was the right time to move and I'm not sentimental about doing that." Fletcher began his career at United in 2002 after graduating from their youth academy and went on to make 342 appearances for the club, winning five Premier League titles and the 2008 Champions League during a glittering career with the 20-times English champions.
The former Scotland captain was diagnosed with ulcerative colitis in 2011 and the bowel condition has restricted him to a handful of appearances in the subsequent two years.
He regained full fitness in December 2013 but has failed to regain the form that saw the tenacious midfielder become a mainstay in the United team during Alex Ferguson's reign.
The Scot's departure sees one of the last of Ferguson's fledglings leave United as Dutch boss Louis van Gaal continues his expensive overall of the squad in a bid to usher in a new trophy-winning era after Ferguson's exit in 2013. "I like him as a person and as a human being so we shall miss him," Van Gaal said of Fletcher. "But he hasn't played so many times and that is always the main goal of a player. We have talked about that and he preferred to play."