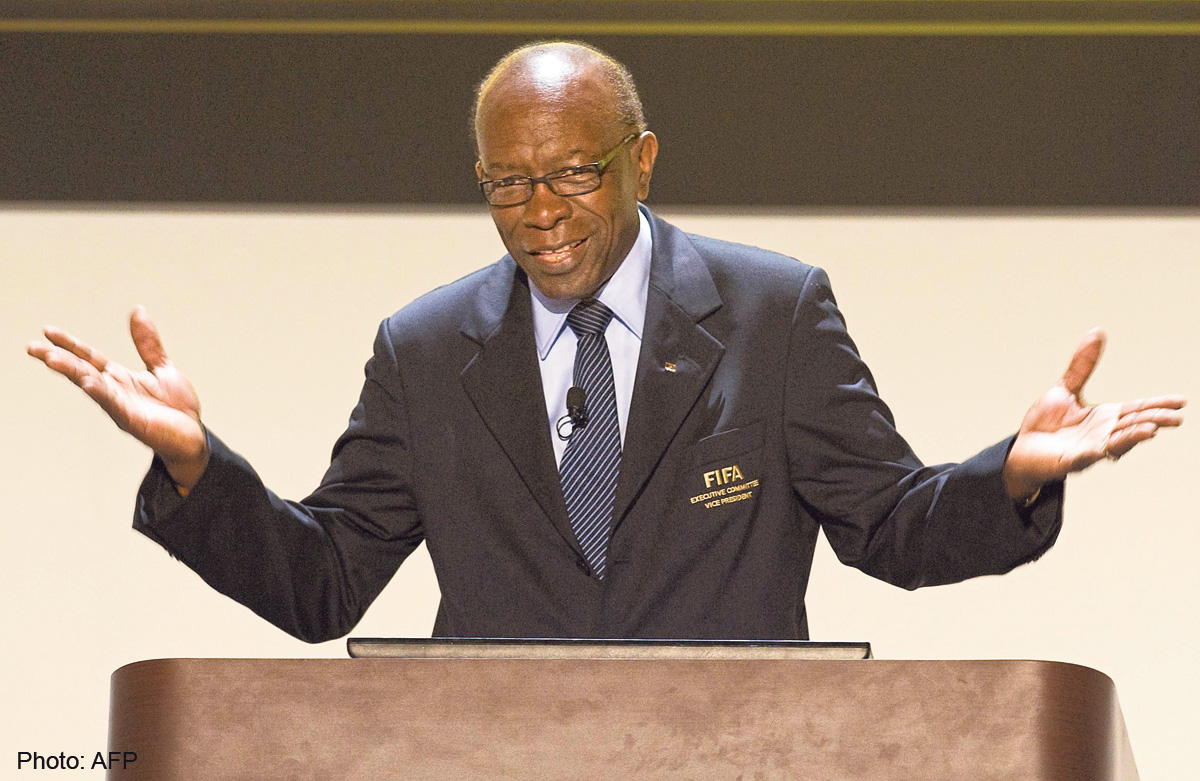 LONDON - The British Broadcasting Corp claims to have seen evidence detailing what happened to the US$10 million (S$13 million) soccer's world governing body FIFA sent to former vice-president Jack Warner.
Warner is among nine current and former FIFA officials and five corporate executives charged by the U.S. Department of Justice with running a criminal enterprise that involved more than US$150 million in bribes.
Prosecutors say Warner solicited bribes worth US$10 million from the South African government to host the 2010 World Cup and diverted funds for personal use.
The BBC reported on Sunday that it had seen documents showing Warner had used the money for cash withdrawals, personal loans and to launder money. "The papers seen by the BBC detail three wire transfers by FIFA," the report said.
"In the three transactions - on 4 January, 1 February and 10 March 2008 - funds totalling US$10m from FIFA accounts were received into CONCACAF accounts controlled by Jack Warner."
Warner, a central figure in world football's deepening scandal, had constantly denied any wrongdoing but vowed last week to tell investigators all he knew about corruption within the sport's governing body.
The 72-year-old announced his plans to reveal all in a paid political address in his homeland of Trinidad and Tobago, entitled "The gloves are off".
"The documents reveal how the money was spent and moved around," the BBC said in its report. "
JTA Supermarkets, a large chain in Trinidad, received US$4,860,000 from the accounts.
"The money was paid in instalments from January 2008 to March 2009. The largest payment was US$1,350,000, paid in February 2008."