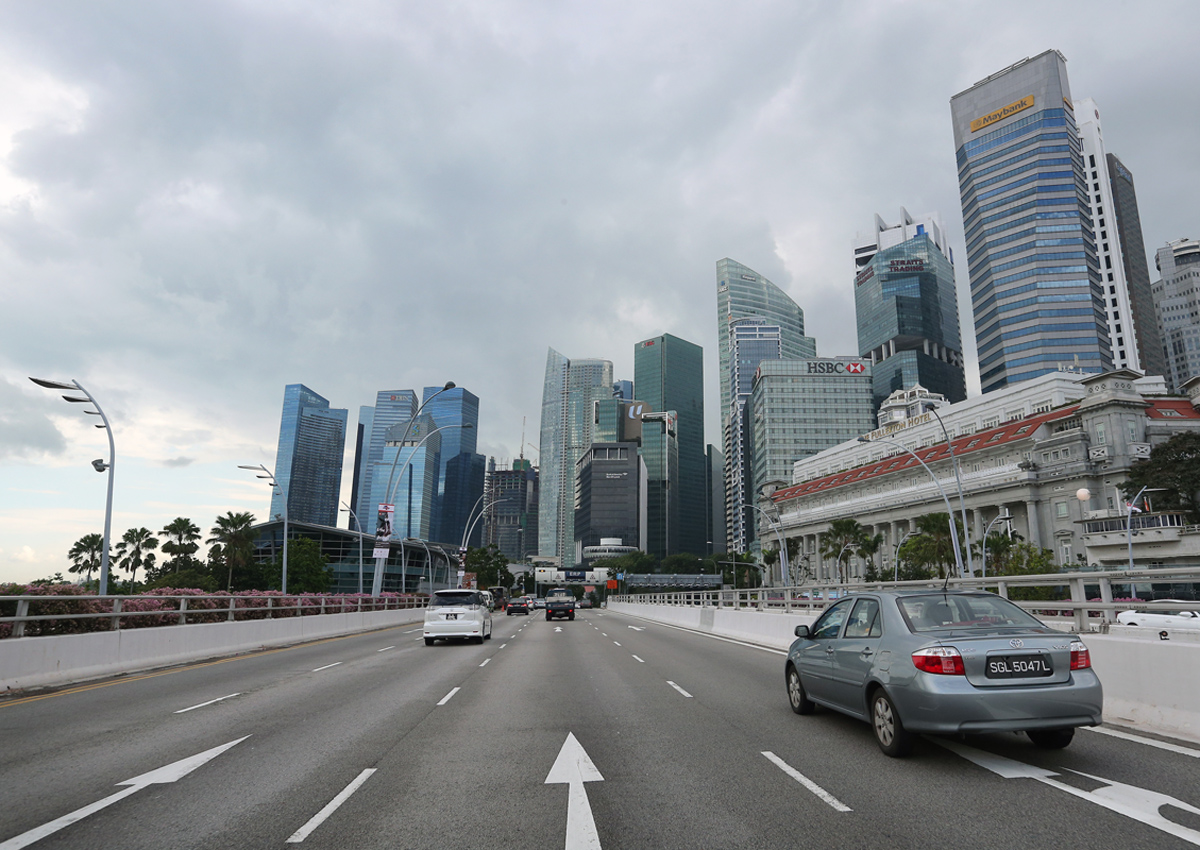 Ten days into the new year and it's turning out to be anything but new.
China's stock market crashed for the umpteenth time, Saudi Arabia and Iran resumed their historic hostilities, and North Korea made everyone nervous again when it detonated what it claimed was a hydrogen bomb.
Same old, same old? That's because there is still too much unfinished business that has yet to be resolved, and powerful forces are working to finish it their way. It all makes for a dangerous world.
The more anxious countries and peoples are, the more they build protective walls to shield them from their perceived enemies.
That's bad news for Singapore because, more than any other country, its livelihood depends on trading and connecting with a stable and thriving world.
Without these conditions, growing the economy will be hugely challenging, as indeed it has been the last few years with slow growth and uncertain business prospects.
It was good, therefore, to see the Singapore Business Federation (SBF) offering some answers of its own in its comprehensive report on the economy, which it released on Wednesday.
This is a worthwhile effort because government leaders and civil servants here are sometimes criticised for not understanding the concerns of the business world when they formulate policies. It is a valid criticism as not enough of them have real experience running commercial companies.
So when business people themselves take the initiative to study what ails the economy and propose solutions, they should be commended and their recommendations taken seriously.
(I was involved in a small way, helping SBF to edit its paper, but did not participate in its discussions.)
You can, of course, say they are likely to see the issues from their perspective as businessmen and employers, and their analyses and recommendation reflect this bias.
But better their active participation than to leave all the thinking to the Government.
They have made many sensible suggestions: doing more to help local companies succeed overseas as much as what the Government has done to attract foreign investments, and tackling the perennial issue of reducing business costs, among other things.
I hope some of these ideas work to turn the economy around and propel it into the next stage of its development.
But I fear that to really succeed, Singapore desperately needs one vital ingredient currently in short supply.
Ultimately, a dynamic economy depends on dynamic individuals with innovative ideas and the ability to turn them into workable businesses, and skilled, enterprising workers able to do their jobs better than their competitors.
Singapore lacks enough of these people.
That is why, of all the SBF's proposals, I believe the most important are those that have to do with developing a culture of entrepreneurship, and improving the skills and attitudes of workers.
If every Singaporean is an enterprising, confident, can-do person, the economy will sparkle, provided, of course, the country continues to be well run. But if the people are risk-averse, not self-starters, afraid to venture out of their comfort zones, there will be no buzz.
This isn't about everyone being an entrepreneur and starting his own business.
It is about people doing their jobs well, displaying initiative and enterprise in whatever they do and contributing to the well-being of the entire organisation.
That's what happens in the more advanced economies enjoying high living standards.
Over the last two months, I travelled to three of these countries - Japan, the Netherlands and Australia. They are all different with different economic structures but they have one thing in common: People there take pride in their work and perform their tasks, whatever they might be, at a high level.
The Japanese attention to detail is legendary but I discover something new on every trip I make there.
This time, I had left my luggage with the porter in the Tokyo hotel I stayed in to travel outside the city with a smaller bag.
When I returned a few days later to check into the same hotel and reclaim my luggage, I was told it was already in my assigned room.
Somebody had bothered to check that I was returning and made the arrangements.
Is it their training, education, culture, or what?
The Netherlands is like Singapore, with a small population and not much by way of natural resources. But this country of barely 17 million people is the fifth-largest exporter in the world after China, the United States, Germany and Japan - countries with populations many times larger.
It is the second-largest exporter of agricultural goods after the US.
I visited one of its greenhouses, the size of 15 football fields, producing cherry tomatoes, and I can't help but be impressed by how efficiently it is run with a small workforce.
It can happen only with a resourceful, highly productive people.
In Australia, I signed up for a day trip outside Brisbane but it was the tour guide who impressed most.
Bryan was driver, guide and problem-solver all rolled into one, giving a running commentary on the places we visited as he drove the 13 tourists under his charge.
He was in his 60s and working part-time, but he was a real pro.
Singapore needs to study how these societies have been able to develop their people to perform at such high standards throughout the economy.
It isn't only about the skill levels of individual workers.
As a society, they expect people to perform at a certain level, and it becomes the accepted norm.
So, individually and collectively, standards go up.
One further observation: In all these countries, people respect one another no matter what jobs they do and there are smaller gaps in wages between the top and bottom.
There must be something to this egalitarianism which contributes to the strength of their societies, and which is worth emulating.
How to develop this culture of respect, enterprise and self-reliance?
I hope future economic committees will dive deep into this subject.
Singapore's continued success depends on it finding the answer.
hanfk@sph.com.sg

This article was first published on January 10, 2016.
Get a copy of The Straits Times or go to straitstimes.com for more stories.