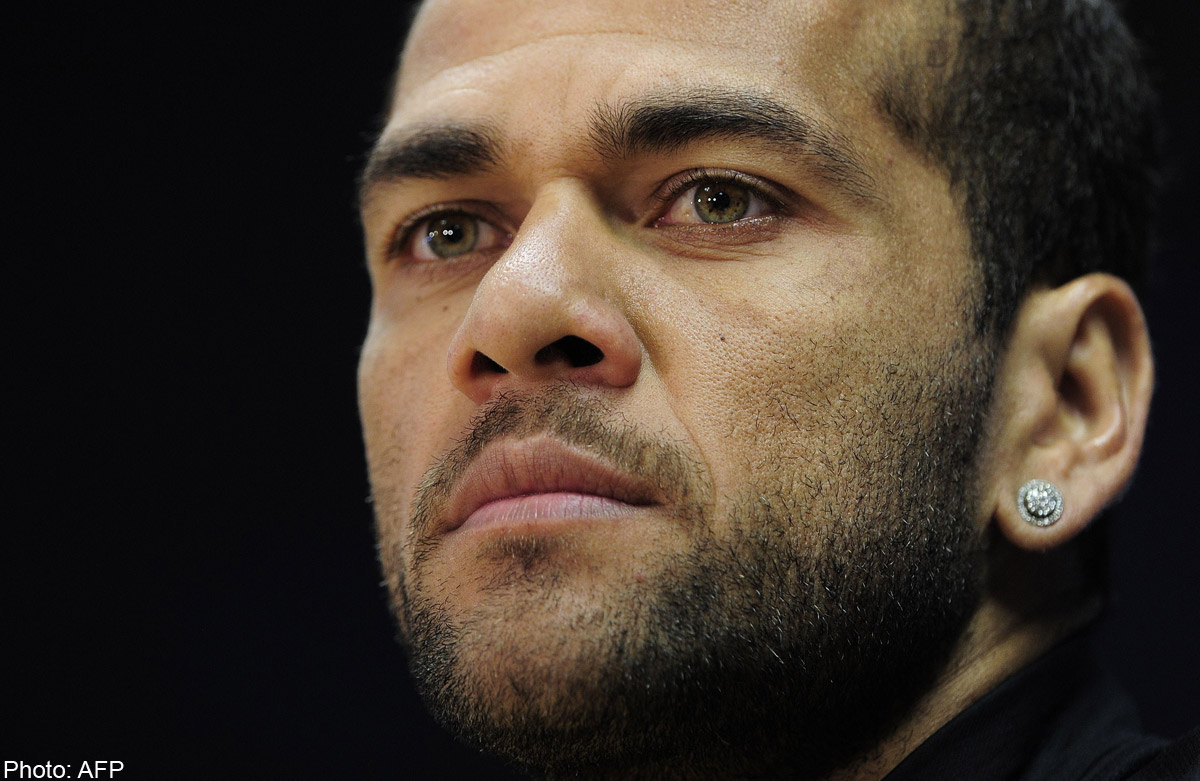 Barcelona defender Dani Alves produced the perfect clever response to a racist taunt involving a banana - he ate it.
The Brazil international was taking a corner kick during his team's 3-2 win at Villareal in the Spanish football league on Sunday when a banana was thrown onto the pitch, Reuters reported.
But instead of letting the incident get to him, the defender casually picked up the banana, peeled it and shoved it in his mouth in one fluid motion before tossing away the peel and completing the kick.
The 30-year-old commented after the game: "I don't know who threw the banana but I want to thank him. It gave me the energy to put two more crosses in for our goals."
WINNER
The Catalans had the last laugh in a roller coaster match that saw the home side take a shock two goal lead before a pair of own goals and typical winner from Lionel Messi gave them a 3-2 victory, reported the Daily Mail.
The Argentine pointed to the sky after his late goal, in honour of his former boss Tito Vilanova, who passed away last Friday, aged 45. Alves' Brazilian teammate Neymar appeared to lend his tongue-in-cheek support to his compatriot after the game by posting an Instagram picture of himself eating a banana.
It was accompanied by the hashtag "We are all monkeys".
Alves' girlfriend Thaissa Carvalho then posted a picture of herself and others eating bananas with the hashtag #saynotoracism.
European football has long been blighted by racist incidents by fans and their leagues criticised for not doing enough to stamp them out.
Alves had previously taken a stand against racism at stadiums in Spain.
He complained of racial abuse last year after being taunted by monkey chants from sections of the crowd during a King's Cup semi-final at Real Madrid and labelled Spain's efforts to tackle the problem a "lost war".
This article was published on April 29 in The New Paper.


Get The New Paper for more stories.