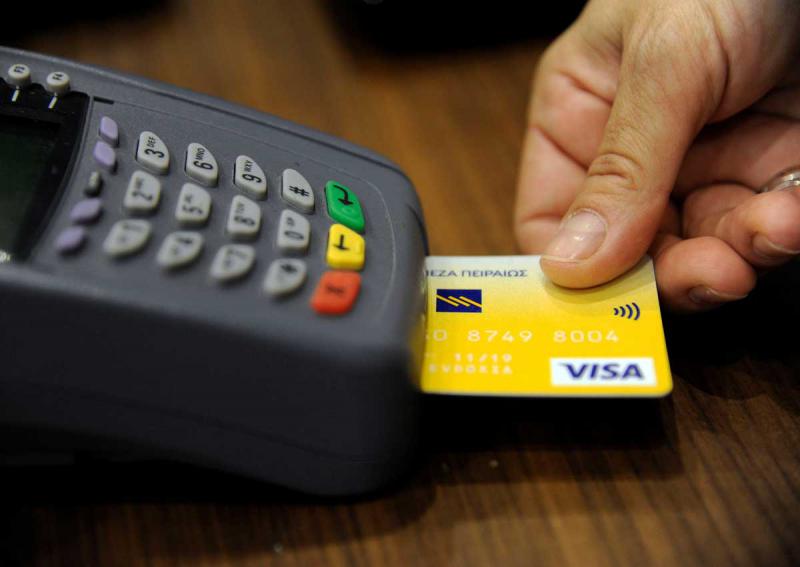 Not all cash back credit cards are created equal. To make sure cash back benefits do not cost banks too much, most have terms and conditions that make the actual cashback you receive lower than advertised.
That is why promotions always say you will get "up to 10 per cent"cash back, instead of simply "10 per cent". You have to work hard and pay a lot of attention to get 10 per cent. Still, cash back cards are rightfully the most popular cards in Malaysia - giving people direct Ringgit back, instead of points or miles. Just make sure you read the fine print and use your cards strategically!
Caps
The simplest form or limiting your cash back is a cap. When you get 10 per cent cash back but have a RM50 (S$16.80) cap, forget about spending more than RM500, because you will not get any more cashback.
Say you have a card issued by bank A and like to shop online, you will receive 3 per cent cash back with a cap of RM30 per month. This means the card is well suited for smaller internet purchases, but not for big-ticket items, such as laptops.
Sometimes the cap is per quarter, to make the cap look higher than a monthly cap.
Pro tip: calculate how much you must spend to reach the cap and consider if this is an amount you would reach in a typical month.
Minimum spend or transaction
Some cards will only give you cash back if you hit a certain level of minimum monthly spending. This level can be quite high and is certainly not achievable for everyone, which means you won't receive any cashback.
Some cards also have minimum transaction requirements, especially for the cash back when it comes to dining. For example, bank B requires minimum transactions of RM50.
Pro tip: estimate how much you are likely to use your card per month and for individual transactions and whether or not you will hit the minimum spend, before applying for one.
Cash back tiers
Cash back tiers can work in two ways. Some cards give you a high cashback percentage on your first spend, and reduce it if you spend more.
An example is a card issued by a foreign bank, which gives you 1.2 per cent for the first RM1,000 and after which it falls to 0.6 per cent. Other cards increase the cash back only after you have reached a minimum level of spend.
One actually combines both methods. You receive 0.5 per cent cashback for your first RM1,000, 1.5 per cent for the next RM1,000, 3 per cent for the RM1,000 after that, and 0.3 per cent for all spend above RM3,000.
Pro tip: check how much you spend monthly on your card and based on that, decide if a cashback that increases or decreases is more suited for you.
Store specific
Some cash back is only given if you buy at a certain store where it is "up to" 6 per cent on spend at these two stores. The cashback is also tiered and capped.
There is the card cash back for cinemas which is limited to a certain company. Too bad if you live near the cinema chain.
Pro tip: make sure you absolutely love these stores and intend to spend a decent amount in the future on them before considering such a card.
Limited by days
Cash back can also be limited by days. The same card gives 2 per cent cash back on petrol and cinema during weekdays but 5 per cent during the weekend.
Similarly, there is one card which gives you 5 per cent cash back on petrol and groceries, but only on Friday and Saturday.
Pro tip: this is not necessarily a bad thing, but you have to keep track of it, when you use your card.
Exclusions
Always watch excluded subcategories or merchants. For example, another bank's cash rebate credit card gives you an attractive 5 per cent cashback on your online spend, but excludes spend from airlines, utilities, telcos and insurance.
Pro tip: as long as the majority of your spend is not excluded, you are in good shape to benefit from the cashback.
Minimum outstanding balance
Some cards grant you cash back if you have an outstanding balance on your card. If you do not pay this off, but decide to carry it forward, the bank will charge you typically 1.5 per cent per month (18 per cent per year) for the outstanding balance.
For example, a card jointly issued by a bank and a petrol company will give you 7 per cent cashback on petrol, if your outstanding balance is at least RM 3,000. Pro tip: be very careful with this. I personally recommend that you pay off your balance and not go for the higher cash back, just to play it safe and not be seduced and slowly increasing your credit card debt.
Annual fee
Banks will try to make you pay for your own cash back by asking for an annual fee. Make sure your cashback weighs up against the annual fee. For example, a bank card will cost you RM265 in annual fees, but allows you to earn RM840 in petrol cashback.
Pro tip: always do the math to ensure the cashback and other benefits outweigh the annual fee by a fair extent.
There will always be terms and conditions. Consumers must be smarter than the banks and do their homework.
By knowing how much you spend and in which categories, comparison sites such as CompareHero.my will be able to help you find the cash back card that best suits your spending profile and maximises your cash back.
Mark Reijman is co-founder and managing director of http://www.comparehero.my/, dedicated to increasing financial literacy and to help you save time and money by comparing all credit cards, loans and broadband plans in Malaysia.