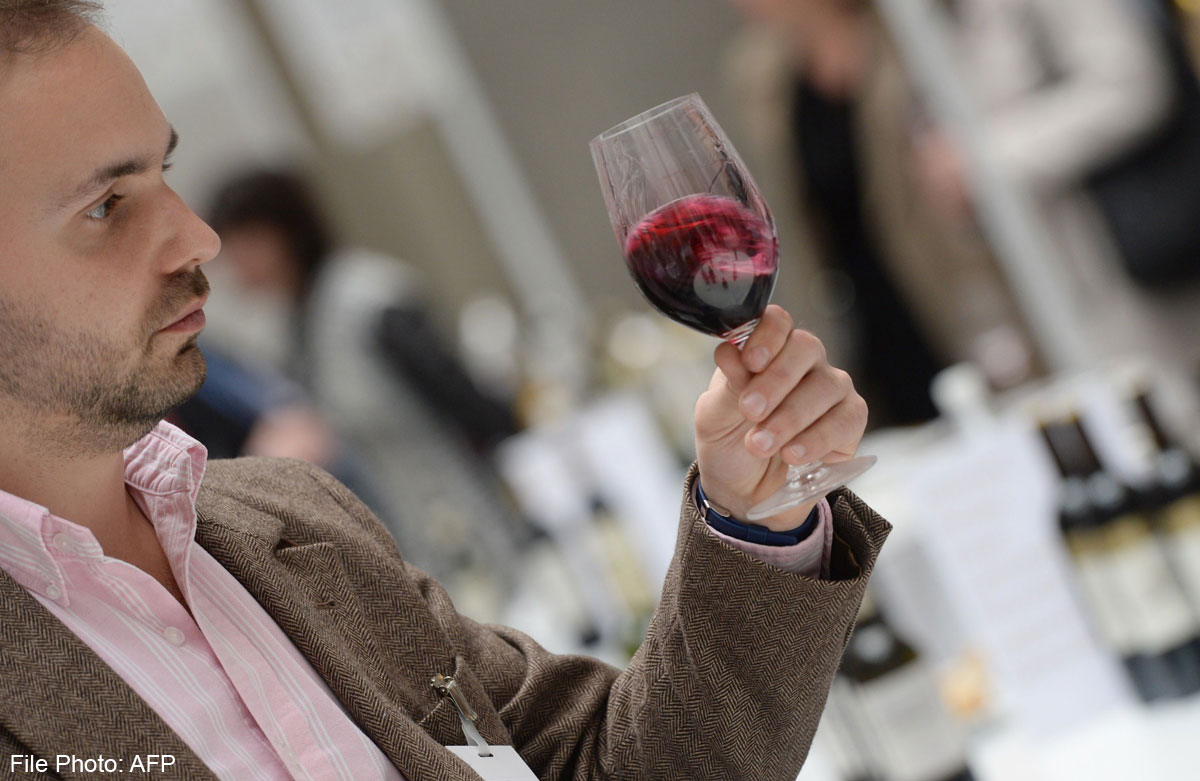 I read an article with this title sometime ago and the title caught my attention. A simple statement, intriguing, challenging. Makes you pause. And think.
Why do we like things, people, food, drink? Confining ourselves to food and drink, things we consume, clearly the simple answer to the question, Why I like the wines I like, can be answered thus: Because I enjoy drinking them! That would be my answer. There are other possible answers, of course, depending on the criteria used. My key criterion is "enjoyment". But that raises the question: Why do you enjoy them? Very intriguing. It is obvious that different people will have different answers. What do you look for when you drink wine? Translate that into: What do you (personally) actually, consciously and/or subconsciously look for when you drink a wine?
Last night, I had dinner in a Japanese Yakuniku restaurant. The menu centres on beef. Different sources, different cuts, with different degrees of fat. A very good restaurant incidentally, not exactly cheap but then Japanese beef is not cheap. I chose a La Fleur de Gay 1990 to drink with the meal. A rarely seen Pomerol, relatively unknown, but from a great year.
Chateau La Fleur de Gay 1990
Bought en primeur 1992. Sadly last bottle! Deep very dark red with brownish notes. Lovely fresh and strong aroma of very ripe matured fruit, lots of black truffles against the orangey base. On the palate, silky, rich mouthful of very ripe berry fruit; dense, very firm body, flavours of black coffee, mixed with very ripe orange flavour and shades of black truffles; finishing very complex, and very long. At peak, will hold easily for another six to eight years. Lovely wine.
La Fleur de Gay did not exist before 1982. In that year, the owners of Chateau La Croix de Gay, Alan Raynaud and Oliver Lebreton, separated the harvest from the three best parcels of Chateau La Croix de Gay and vinified them separately from the rest of the harvest. The resulting wine was bottled under the name of Chateau La Fleur de Gay, cepage 100 per cent Merlot.
La Fleur de Gay 1990 was very pleasing, very enjoyable. I kept on reaching for my glass after each swallow. Why? This wine exhibits some of the criteria. The first impression I look for after the initial visible (sight) and aroma (smell) is the "mouth-feel". This is the total sensory impressions received when the wine is held in the mouth before swallowing. The taste, the weight, the density, and above all, the degree of freshness or otherwise. My mind registers their messages. "Fresh" is, for me, the first attribute I look for, and if it is present, the others take their place in the pecking order. Size, weight, sweetness, ripeness, acidity, tannin, complexity, elegance, balance.
If the immediate impression is "not fresh", this is sad. Something has gone wrong with this wine. And then I look for the rest - such as sweetness and ripeness. Even if they register well, the "not fresh" is like a sentence of "guilty"! Thereafter, I lose interest and decide the wine is not drinkable.
Chateau Latour 2003
En primeur 2004, 160 euros. (Currently 1,200 euros, or S$2,078). The relative prices show one of the two main advantages of buying en primeur. The other advantage is the ability to bring up the wine to maturity under ideal conditions of storage. I thought it was time that the 2003 Firsts needed testing.
This bottle was drunk at dinner in a hugely popular Cantonese restaurant, very good food, very reasonable prices, no corkage, excellent wine service, right glasses, including even the bowl-shaped Burgundy glass. All the necessary ingredients for "Why I like the restaurant I like"! The last two attributes are particularly important for a wine dinner - several wines, enough glasses.
These wine service-related attributes are not to be found generally, even in the most expensive, most prestigious establishments, whatever the cuisine - French, Italian or Spanish. In the case of this particular Cantonese restaurant, it fortuitously happens that the owner loves wines. Oh, and I almost forgot, one last advantage: the restaurant itself has an impressive collection of excellent wines, mainly French, at very reasonable prices. And one more attraction: nearly always when you go there, you will find one or more of your wine friends also dining there. Which allows for exchange of glasses of wines, and converting the evening into an almost full-scale wine dinner.
Back to Latour 2003. As wine lovers know, 2003 was a very, very hot and dry year, very small diurnal variation of temperature, a very important factor for good fruit maturity. In addition, there are hailstorms in June and July, in Graves and parts of the Medoc. How well are the wines faring today? The short answer: excellently. Amazingly, it turned out to be slightly on the youthful side, but otherwise was unmistakably Latour.
Very dark, opaque, black-red right up to the rim. Bouquet unmistakably Pauillac, loads of cedar, pencil shavings, tobacco and blackcurrant fruit. Palate a big mouthful, impenetrably dense, very thick, very concentrated, very sweet, very ripe fruit but well balanced by a smooth and attractive acidity - the kind of acidity you taste when you have a lemon drop in your mouth together with blackcurrant juice. Almost at peak, lovely wine. This wine is so good and drinking so beautifully now, there is no real need to wait. Just to observe the way it matures, I would keep a few bottles back to await its 20-year age.
Here are two wines, very likeable. Although this week's column talks about Bordeaux wines, the same approach applies to all wines regardless of where they come from.
What do I look for? Above all: freshness, on the nose, on the palate, and in the mouth after wine has been swallowed. After the first mouthful has gone down, it should leave the palate clean and refreshed and thirstily waiting for the next mouthful.
This first impression takes precedence above all else for me. A refreshed palate, still savouring the wine just swallowed, the flavours still lingering on the palate and in the mind, which is in the meantime trying to memorise and analyse the taste. Both the above wines had this effect.
These are not very demanding attributes. Wine should fulfil two basic functions. It should quench your thirst, it should please you. The first is easy, unless the wine is so out of condition that however parched your throat is, it would be almost self-sacrifice to use the wine to quench your thirst. Better to remain thirsty.
This article was published on April 18 in The Business Times.
Get The Business Times for more stories.