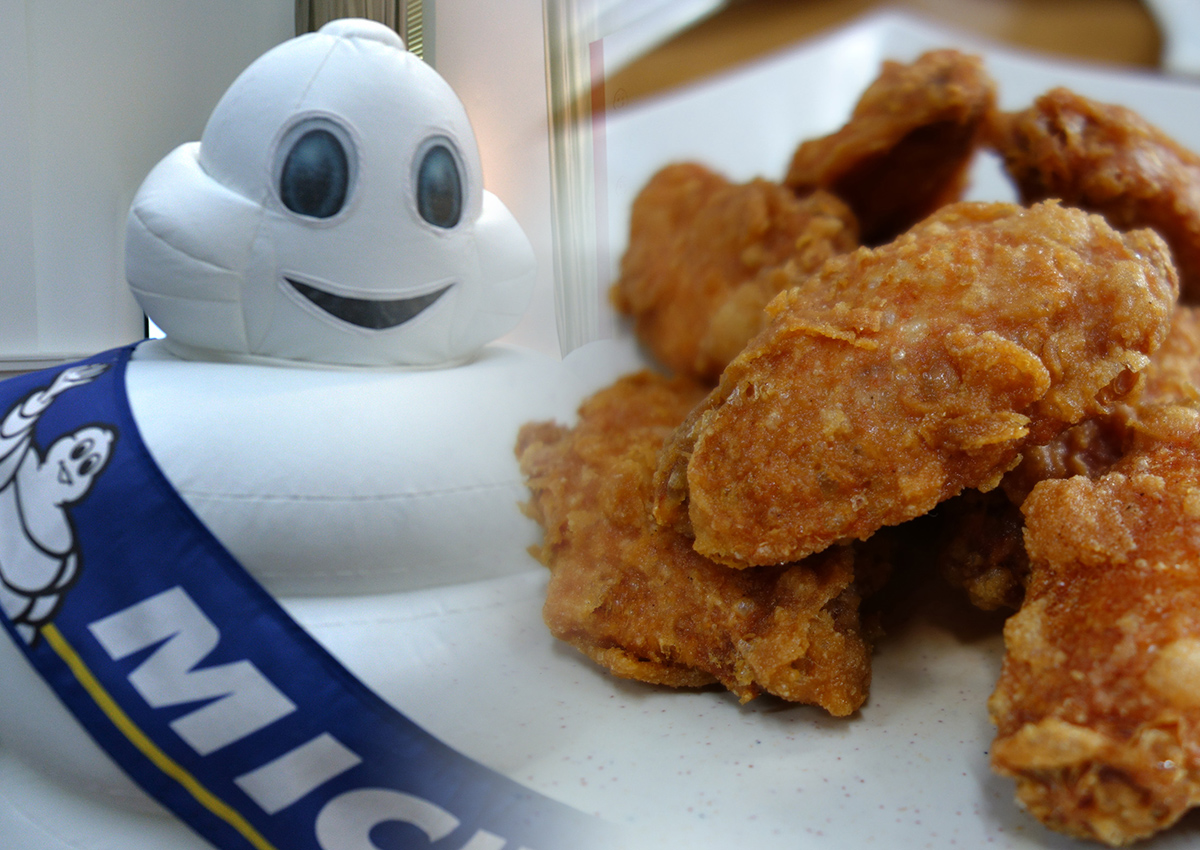 The food and beverage industry was abuzz after the well-respected Michelin Guide announced yesterday that it is launching its Singapore edition in the second half of next year.
It will be the first Michelin Guide for a South-east Asian country, and the fourth in Asia following Japan, Hong Kong and Macau - all of which have gained international recognition as dining destinations.
The guide's debut here is in collaboration with the Singapore Tourism Board and wine authority Robert Parker Wine Advocate.
Like in Hong Kong, where cheaper hole-in-the-wall eateries are part of the list, the Singapore one may include hawker food too.
Chefs and restaurateurs alike welcome the move to further endorse Singapore as a foodie capital, something they had expected after the launch of the Asia's 50 Best Restaurants list, which has held its award ceremony here since its debut in 2013. Next year, the ceremony moves to Bangkok.
But while many want Singaporean cuisine to be part of the Michelin Guide, they also raised concerns about how Singapore food would be judged alongside Western fare by the guide's inspectors.
Chef Malcolm Lee, 31, of Candlenut, a modern Peranakan restaurant in New Bridge Road, hopes the guide will put the spotlight on Singapore fare.
He says: "We can be proud of our local cuisine and it can help us gain recognition. It is a great opportunity for Singapore to gain global recognition. Singaporeans may be sceptical of Michelin stars, but it can definitely help tourism."
Restaurateur Loh Lik Peng, 43, who runs the Unlisted Collection group of restaurants, including Ember and Esquina, hopes the guide will feature a balance of Western and Asian cuisine, including restaurants helmed by Singapore chefs.
He says: "A French reviewer will know the cuisine from Les Amis and Joel Robuchon, but will they know the flavour profiles someone like Candlenut's chef Lee is trying to achieve? Do they know what is buah keluak? I'm not sure how they would judge our zi char restaurants either."
Chef-restaurateur Violet Oon, 66, who owns her eponymous restaurant in Bukit Timah Road and the new National Kitchen by Violet Oon at the National Gallery Singapore, says: "I do hope that the inspectors know enough about our food. After all, Singaporean cuisine deserves a real part in the Michelin Guide. It may be easier for the inspectors to benchmark Western restaurants. But people do travel here to eat too and our cuisine does resonate with people all over the world."
Food guide Makansutra's founder K.F. Seetoh, 52, says that Michelin-starred chefs who have set up shop here have not necessarily fared well, such as Guy Savoy at Marina Bay Sands, which has closed. He says: "You can ride on the guide to create awareness of street food, but discerning foodies will not see it as a Bible for street food. Our food reputation is already doing well around the world. I guess people want a Michelin star because they think it can do things for them."
And while hawker Douglas Ng, 24, of A Fishball Story hawker stall in Beach Road, says the guide is a form of encouragement and recognition, he adds that Singaporeans will still stick to their favourites.
He says: "If we get a Michelin star today, does that mean that locals who have been eating at another fishball noodle stall will come to us instead? I don't think so. But a tourist who doesn't have the time to eat through so many stalls before deciding which one he likes best will appreciate the guide more."
From a business point of view, chef Jason Tan, 33, of Corner House, a fine-dining restaurant in the Botanic Gardens, is concerned that restaurants here may see a fluctua- tion of business, with diners going to those recognised by the guide.
He says: "This may affect some businesses initially, although, as seen in Hong Kong, the business should stablise after two to three years.
"We may also see an increased level of competition among chefs and restaurants, although I believe the friendly relationship among chefs here will ensure a professional and healthy level of competition."
And like many business owners, Mr Yuan Oeij, 46, of the Prive Group, hopes the introduction of the guide will not result in increased food prices.
He says: "Food in Singapore is already quite expensive. Those that are well-rated should not use a Michelin star as an opportunity to increase prices."
Chef Andre Chiang, 39, of Restaurant Andre in Bukit Pasoh Road calls the arrival of the Michelin Guide the "greatest thing" for Singapore and is hopeful that his restaurant will make the cut.
He says: "Michelin is a powerful guide that maps out the world's best dining destinations. It automatically confirms that Singapore is a world-class culinary city. I am confident that Singapore has more than enough qualified restaurants to be in the guide."
euniceq@sph.com.sg

This article was first published on December 1, 2015.
Get a copy of The Straits Times or go to straitstimes.com for more stories.