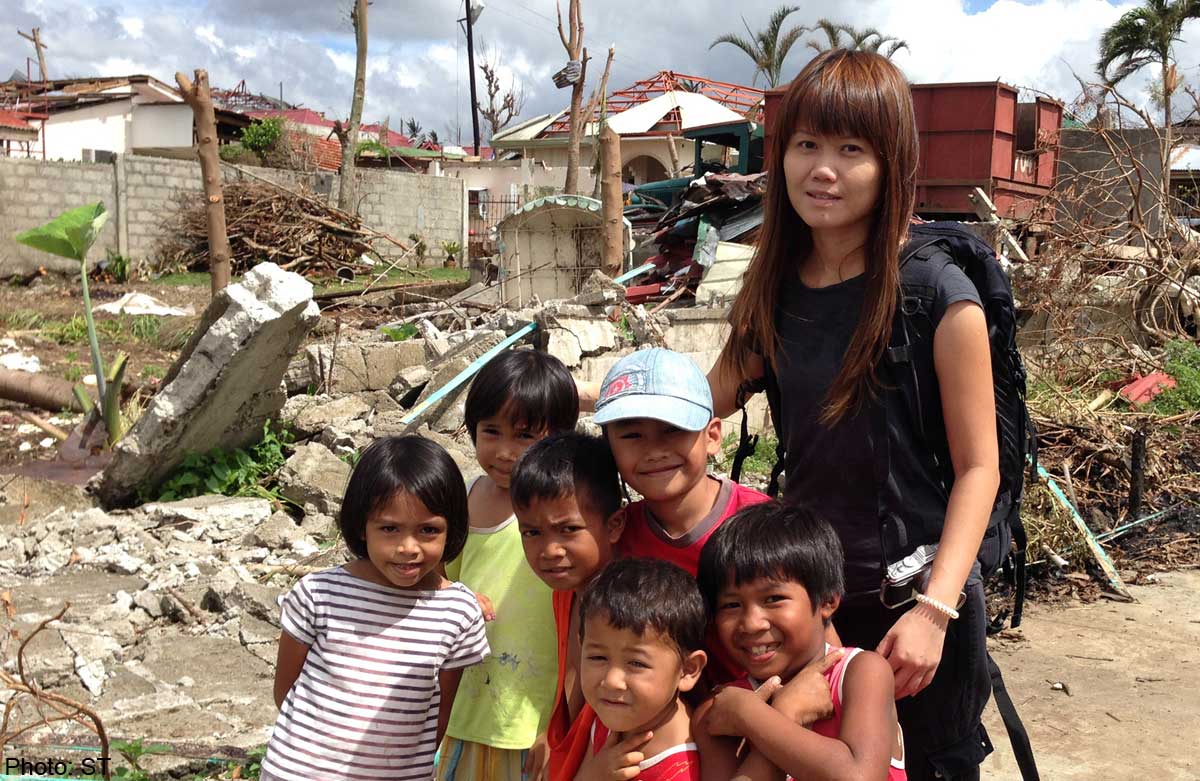 A dozen youths were sentenced to jail for their involvement in a vicious gang fight that killed a 19-year-old student at Downtown East in Pasir Ris in 2010. Media reports had portrayed the victim, Darren Ng, as a gangster. The court heard that Darren was himself armed with a retractable baton at the time he was killed - over a staring incident.
But there must have been more to the polytechnic student's life than what was summed up in those few sentences contained in the court documents of his killers' trials. For two years, Darren's parents kept their silence. Then, they agreed to meet me in 2012 and, for more than three hours, the couple poured out their grief, shared their struggles to forgive and their difficulty in moving on with their lives.
Most people might think Darren came from a broken, socially disadvantaged home.
According to his father, who is a civil servant-turned-businessman, Darren grew up in a close-knit, upper-middle class family, in a three-bedroom private apartment in Pasir Ris. Earlier this year, I met Darren's parents again. This time, they had invited me to their home. More than 30 boys greeted me there. I also met Darren's elder sister, the couple's other child. Then, I learnt that Darren's parents had started a personal project.
Twice a month, they invited some of the boys Darren used to hang out with to their homes for a meal.
Some of these boys did come from broken families. During the dinners, Darren's parents would listen to the problems raised by these boys, and try to help them stay in school and on the right path.
It was a touching, redemptive story about forgiveness and a bid to come to terms with personal tragedy that just could not be left untold. Darren's parents courageously relented to my request to write their story.
Thanks to their generous consent, the story reached close to one million readers on social media and was shared more than 40,000 times. When the story won an award, one editor told me how the story reminded him "why we love this crazy job".
In my 16 years as a journalist, one of the biggest challenges I have faced is interviewing grieving families of victims of tragedy. In March, I spent one month in Kuala Lumpur, reporting on missing Malaysia Airlines Flight MH370.
I stayed in the same hotel as the family members of the missing passengers on the fateful flight. It was emotionally draining for the families and the journalists. I witnessed how some photographers got punched and kicked when trying to snap pictures of family members.
I could understand their feelings. It was tough enough having to deal with the daily anxiety of trying to obtain news of their missing loved ones without feeling even more besieged by the media.
On the other hand, this was a public, global mystery the world understandably wanted to know about. The only way the public could do so was through the media.
Amid the chaos, I had to reconcile two virtually contradicting circumstances: The journalistic need to inform Straits Times readers about a tragedy of public interest, and the sensitivity in respecting the personal grief and shock of families, relatives, partners and friends who were desperately trying to find out about the fate of their loved ones.
Often, the way journalists cover the news affects the way the community reacts to a tragedy. Hence, it was important that I tried to speak to the families and do so unobtrusively and respectfully.
In The Straits Times, I have had the opportunity to cover a range of news, from community and grassroots issues to politics and crime. Last year, I travelled to Malaysia, Indonesia and the Philippines, to assist The Straits Times bureaus there with covering the Malaysian General Election; the haze blanketing Singapore and Malaysia; and the most devastating typhoon to hit the Philippines in decades.
In reporting on the haze arising from the slash-and-burn land-clearing practices of the farmers in the Indonesian province of Riau, I had to try and track down the companies behind the annual burning ritual.
These firms own large tracts of land for cultivating oil palm and other commodity products, and often turn a blind eye to how the land is cleared for the next season's planting. Even as new media has fast become a platform for data generation, discussion of issues and news gathering, there is no substitute for traditional on-the-ground reporting. One of my earliest assignments which originated from a tip-off led to an illegal boarding house in the Little India district of Serangoon Road in Singapore.
It was an eye-opening experience, interviewing and gathering information from migrant workers, mainly from India and China, who were living in a hazardous, rat-infested and crowded shophouse in the heart of the city.
Many of them were unwilling to speak, fearing that doing so would lead to their eviction. They could not afford a more decent place to live either. Some did not even have proper permits to work in Singapore in the first place.
The report eventually led to police and the labour authorities clamping down on the illegal boarding-house operator. Voluntary welfare organisations also stepped forward to help the workers who got booted out to find alternative accommodation.
What's the reward for me? The work itself, when I can uncover wrongdoing and if my article leads to action that results in a positive social outcome.
As part of ST's crime and courts team, I often find myself working round the clock, trying to ferret out information. Often the digging involves a bid to obtain exclusive interviews with people who do not want to talk.
It can take months to track down and convince a newsmaker to agree to an interview and, in the process, discover secrets that have been kept for decades by these newsmakers. Once, I was tasked to track down the wife of a Singaporean who died overseas, only to find out that she was, in fact, the mistress.
Three years ago, an interview with Singapore's first female heart transplant patient led me on a search for the family of the donor who gave his heart to Miss Tan Chwee Suan some 20 years ago.
Miss Tan had found out that Mr Tony Chua Yam Chek died on the day she had a heart transplant and had donated all his organs, including his heart.
Miss Tan, who is now 53, was so grateful for the miraculous gift and has been carrying a newspaper cutting of Mr Chua's obituary photo in her wallet all these years, wishing that she could, one day, meet and thank his family personally.
But time was running out as she had been told that her heart would not last beyond 20 years. Her heartbeat started to show signs of weakening, requiring her to have a pacemaker installed to help regulate the beating. Still, she kept hoping.
Moved by her perseverance, I spent days trawling archival microfilms of obituary advertisements and finally found one that put me on to the donor's mother. Madam Tan Sock Lian was still living in the same three-room Housing Board flat that her son had lived in.
Upon contacting her, I found out that she too had long harboured the same hope of meeting Miss Tan.
Witnessing the tearful, touching meeting between the donor's mother and the recipient reminded me of why I treasure my job.
It is being able to help in realising such moments in the lives of others that spurs me to go that extra mile in my job.

This article was first published on September 08, 2014.
Get a copy of The Straits Times or go to straitstimes.com for more stories.