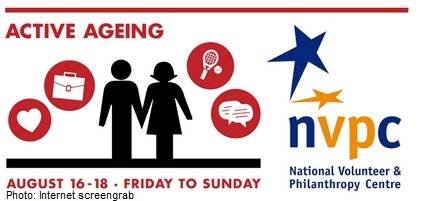 A wrist device that switches on nearby appliances when seniors wake up, an app that helps donate meals to needy seniors, and a music game to increase finger dexterity.
These are some of the winning ideas floated by about 15 teams at the first-ever Active Ageing Hackathon over the weekend.
The hackathon, attended by more than 200 people, is a three- day event which aims to bring together people of all ages to leverage on technology to improve the lives of seniors here.
Seniors were also invited to give their thoughts on the designs and the feasibility of the solutions proposed.
Mr Daryl Arnold, chief executive of sustainable business consultancy Newton Circus, which helped organise the event, hoped that the event could help identify useful crowd-sourced prototypes.
"With additional support and investment from businesses and Government, these solutions can then be evaluated, implemented and scaled," he said.
By yesterday evening, four teams had emerged victorious.
Two of the teams will each be eligible for up to $50,000 in seed funding under the National Voluntary and Philanthropy Centre's jump start fund. The other two won up to $10,000 each from Newton Circus.
Ms Helen Lim, managing director of social enterprise Silver Spring, said the teams impressed her with their enthusiasm in helping seniors. "It's heartening to see more people taking part to fight the age bias prevalent in modern society. Many young people understand that they too would age, and what they do now counts," she said.
Previous hackathons focused on other themes such as empowering marginalised women and health care.

Get a copy of The Straits Times or go to straitstimes.com for more stories.