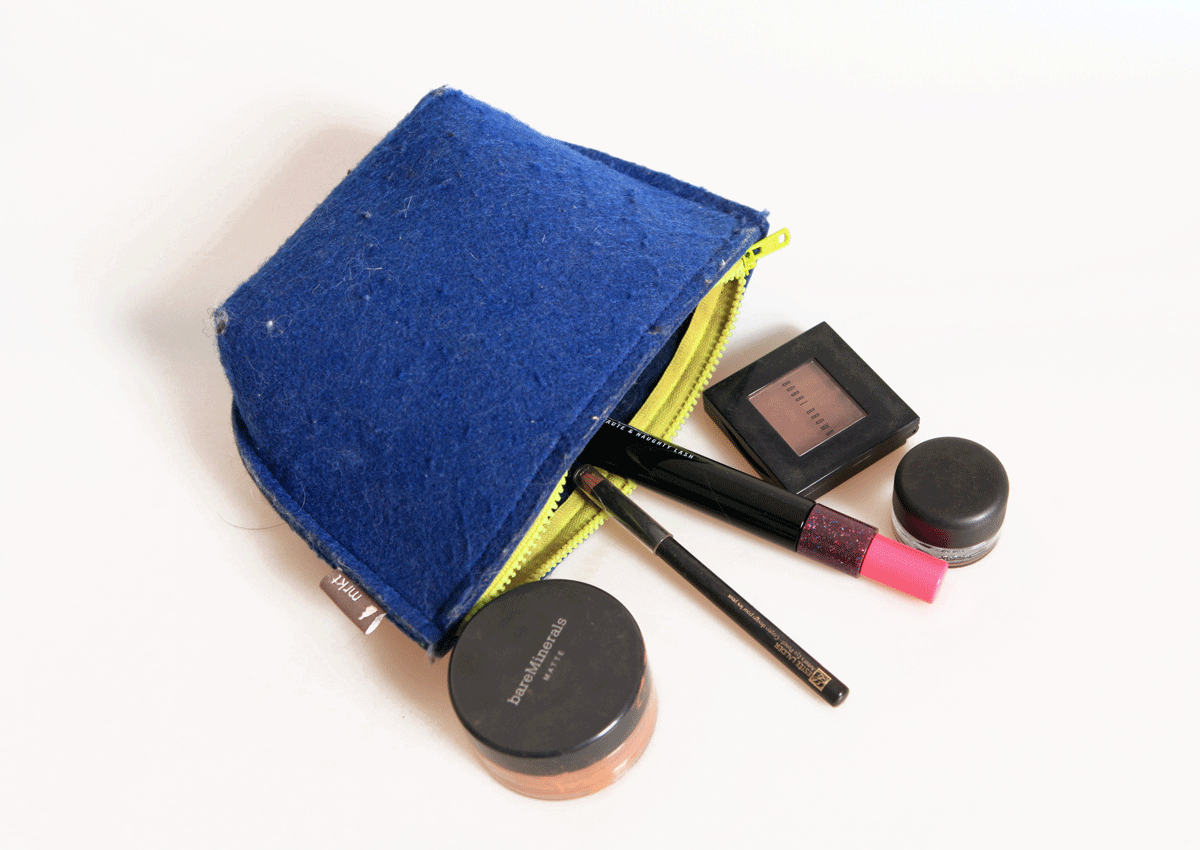 This article was originally on GET.com at: 4 Signs It's Time To Declutter Your Makeup Stash
With Chinese New Year lurking round the corner, it is a given that many of us Singaporeans will be busy wiping down our furniture, shelving units, table tops, appliances, window grilles and bric-a-brac.
Specifically for cosmetics enthusiasts out there, you know very well how much makeup you've amassed in your stash the past year(s) and how your vanity is looking right now.
Well, spring cleaning doesn't just have to revolve around the living room so why not take this opportunity to declutter your beloved makeup stash?
If you, like me, have an indescribable obsession with cosmetics and makeup in general, perhaps this article that we at GET.com have for you is just the thing you need to get you started on clearing out your cosmetics collection!
Here are 4 signs to look out for when it's time to declutter your makeup stash. Enjoy!
1. Your Makeup Has Been Sitting On Your Vanity Since Forever
Or worse still, hidden in the drawers. Ask yourself this, would you feel comfortable slapping a dollop or two from a 5-year-old liquid foundation on your face or drawing a slick winged eyeliner with a liquid eyeliner you bought (and opened) eons ago? Any logical soul wouldn't. Think of it like how you wouldn't eat a 1-month-old burger.
Even though your makeup products may look like they're as good as before when they were spanking new, they may have already gone bad.
And this is especially so if your products have a lot of moisture in them. As a general rule of thumb, the more moist your makeup product is, the shorter its shelf life.
Also, if the colour, consistency or smell has altered, throw it out!
Here's a rough guide to how long your makeup product is good for after opening:
Mascara: 2-3 months
Liquid concealer and foundation: 6-12 months
Lipstick: 2 years
Lip gloss: 1 year
Nail polish: 1-2 years
Powder makeup such as blush, eyeshadow and foundation: 2 years
Fragrances: 6-18 months
2. You Aren't Reaching For Some Of Your Products At All
Regardless whether it's that Chanel cult foundation that all Hollywood celebrities love or that Revlon lipstick in an odd shade of pink that washes you out each time you attempt to shower it with some love, you know it's time to bid it goodbye if it isn't the one you reach for when you're dolling up. Why keep makeup products if you don't use them?
3. You're Positive Others Will Get Better Use Out Of Your Makeup Products
If those makeup products aren't suitable for your skin tone or skin type, give them away to your friends or family members whom you think will get better use out of them.
That dewy foundation may make your oily-combination skin look like an oil slick but may give your sister or best friend with dry skin a beautiful glow that feels comfortable altogether!
And that cult favourite bronzer that everybody loves but pulls muddy or orangey on you? Pass it on to someone with a warmer and deeper skin tone.
I don't know about you but I'd rather give my makeup products away knowing that my friends or family members will put them to good use instead of just trashing them in the bin.
Nothing feels worse than throwing money down the drain just because the products we bought on a whim didn't turn out the way we wanted them to.
4. Your Makeup Vanity Looks Like A Hot Mess
A cluttered, untidy makeup vanity makes putting on makeup much less efficient and pleasant than if your vanity is neatly compartmentalized or arranged. I don't think it's fun at all to be looking high and low for that mauve lipstick or coral blusher just because you aren't sure where it went.
So yes, tidy up your makeup vanity and declutter to increase efficiency, make your makeup products a whole lot more accessible and your makeup vanity more presentable!
I guarantee you that your morning routine is only going to get faster and better - and you might even get to snooze a little longer in bed!
Other Articles You May Like From​​GET.com