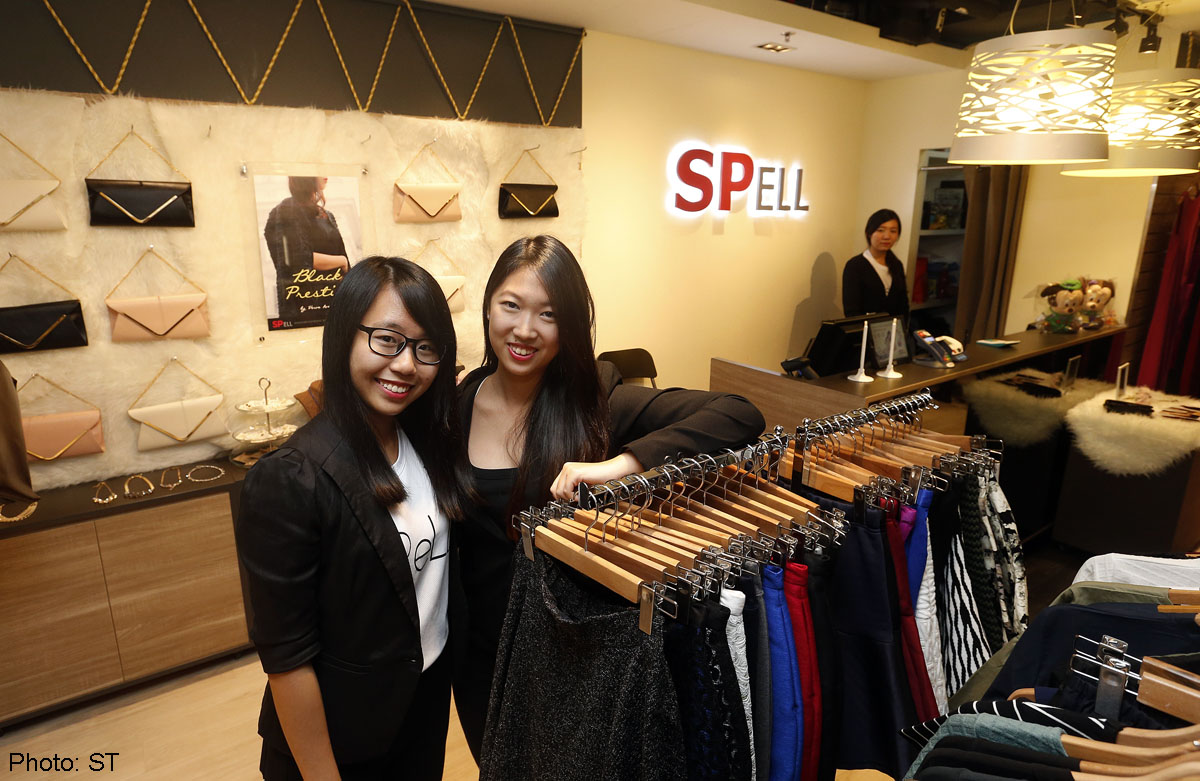 They may be outside the classroom, but students running a fashion store in Changi Airport are being watched as they work to make sure service is sharp.
CCTV footage is streamed live to lecturers at Singapore Polytechnic's Dover Road campus from the store called Spell, which stands for the Singapore Polytechnic Entrepreneurship Living Laboratory.
Mr Kenneth Wong, an entrepreneurship lecturer at the polytechnic's business school, said: "If we see students are not interacting with customers in the right way, we will be able to tell them. This will help us assess them.
"It is not so much a surveillance system as a teaching tool."
Other high-tech highlights of the three-year-old shop, which was revamped between July and August this year and relaunched yesterday, include digital interactive signs, which tell customers more about the students behind the store, and cloud computing software which helps with the scheduling of work rosters.
The shop is run and managed by up to 150 students, who handle tasks such as marketing, sales and sourcing for merchandise.
Its makeover, which cost tens of thousands of dollars, is based on the results of a recent survey of shoppers by the polytechnic students. This also includes additional lighting, a new layout and brighter colours.
So far, the store, which is funded by Singapore Polytechnic, makes enough to cover operational costs such as buying merchandise and rental, said Mr Wong.
One budding entrepreneur who has benefited from the hands-on experience is Ms Chua Jia Qi, 19, who is part of a core team of eight students in charge of the store.
"I had never worked in the retail industry before this, but here, we had to cover every single aspect of running a business from start to finish," said the Singapore Polytechnic business administration student who specialises in entrepreneurship.
Another student in the same course, Ms Rachel Chia, 19, who is in charge of merchandising, had to source for the store's inventory, plan and conceptualise its display and decide where items should be placed.
Their efforts seem to have paid off. Ms Sandy Sim, 45, an executive assistant in a bank, has been shopping at the store for the last two to three years as she likes its product range and service.
"They attend to me and recommend products. It feels like it is run by professionals, not by students," she said.
cherylw@sph.com.sg

This article was first published on Dec 14, 2014.
Get a copy of The Straits Times or go to straitstimes.com for more stories.