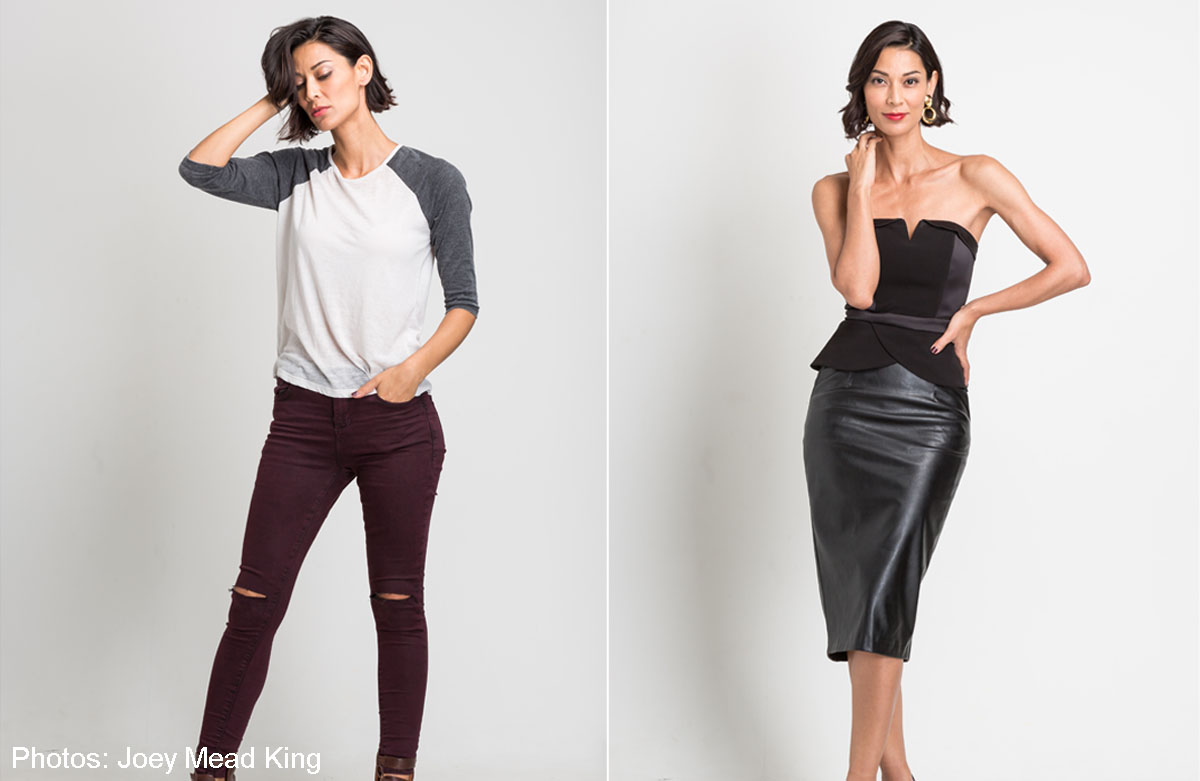 Joey Mead King may be the perfect adviser and trainer to the contestants on reality TV series Asia's Next Top Model (AsNTM), but it is her sense of style that leaves the deepest impression.
The 40-year-old Australian Fly Entertainment artist and TV presenter has been modelling since she was 15.
Over the years, she landed major advertising campaigns in different parts of the world for major brands like Red Bull and Head & Shoulders.
She is currently filming the third and latest season of AsNTM, which airs in Singapore in March.
Former contestants had nothing but praises for her fashion sense and keen eye for aesthetics.
Season two's Pooja Gill said: "She is able to rock everything and anything she wears just by accessorising."
Rachel Erasmus from season one agreed, saying: "She's not afraid to go all out. If she needs to wear a fedora indoors, she'll wear it and walk with confidence. She's seriously classy."
King said that when she was younger, fashion was not a priority in her life.
"I had many things to pay for such as the rent, car and bills."
"Now that I'm older, I can splurge on my wardrobe, mixing and matching luxury brands with cool bazaar pieces I find while travelling."
But when it comes to fashion disasters, she is not completely immune.
When asked about her biggest faux pas, she said: "The butterfly clip craze in the 90s and low-waisted khaki pants. It was the period music band TLC (ruled), and I loved them!"
FEELING SEXY
The different components of this outfit - a corset top from H&M, River Island leather skirt and a pair of Jeffrey Campbell heels - make her feel sexy. Also in the running? "A sexy stiletto with faded denim and loose white tee; a bikini and kimono robe with sandals by the pool or beach."
DRESSED-DOWN
When it's her day off, you'll definitely find King in sandals, as wearing heels can take their toll, she said.
She'll pair them with her signature boho pieces. "Either harem pants and a midriff top or a long boho dress. A pair of baggy boyfriend jeans matched with a loose T-shirt would also work," she added.
AT WORK
When she is playing mentor on AsNTM, King likes it bold and structured.
"A jumpsuit with strappy heels gives me movement to teach my class or host the segment on a show as it provides height. A strong colour, like candy red, also gives the outfit great life."
ALL-TIME FAVE
This jeans and T-shirt combo is King's favourite.
"I have several outfits that are special to me. What I wore on my first date with my husband (a fitted tee with black jeans), and the boho (fashion drawing on bohemian and hippie influences) dress he first saw me wearing at a fashion show.
"Having these outfits in my closet still reminds me of both occasions and seeing them is like jumping into a time machine."
weeteck@sph.com.sg
This article was first published on Jan 2, 2015. Get The New Paper for more stories.