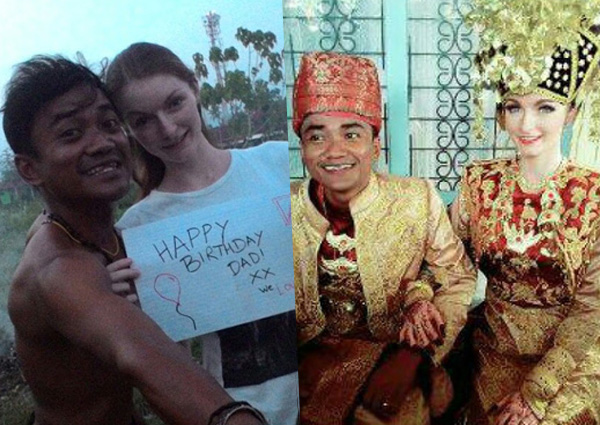 The date 8th of August is probably one of the happiest in Bayu Kumbara's life, as he married the love of his life -- a woman from United Kingdom.
His wedding caused quite a buzz on online sites as Bayu is Indonesian and and is not conventionally handsome.
According to website Sembang Info, Bayu has a "funny face", while the woman who stole his heart, Jennifer Brocklehurst, is stunning.
The wedding also attracted attention after Jennifer appealed for donations online on tilt.com in order to foot the cost of their big day.
Her targeted amount was 2,500 pounds (approximately S$5,502), but in the end, she managed to raise about 1,000 pounds (approximately S$2,200). Through donations, she had hoped to buy flight tickets for her parents.
Despite the lack of funding, both parties decided to go ahead with the wedding. Photos of the ceremony were uploaded onto their social media accounts and were quickly greeted with a slew of congratulatory messages from their friends and 'followers'.
See also: Most mismatched celebrity couples of all time
Jennifer reportedly met Bayu while she was on holiday in Sumatra and since their fateful encounter, they have fallen in love.
The report also states that Bayu is a graduate in Anthropology, from Andalas University in Indonesia.
Visit STOMP for more stories.