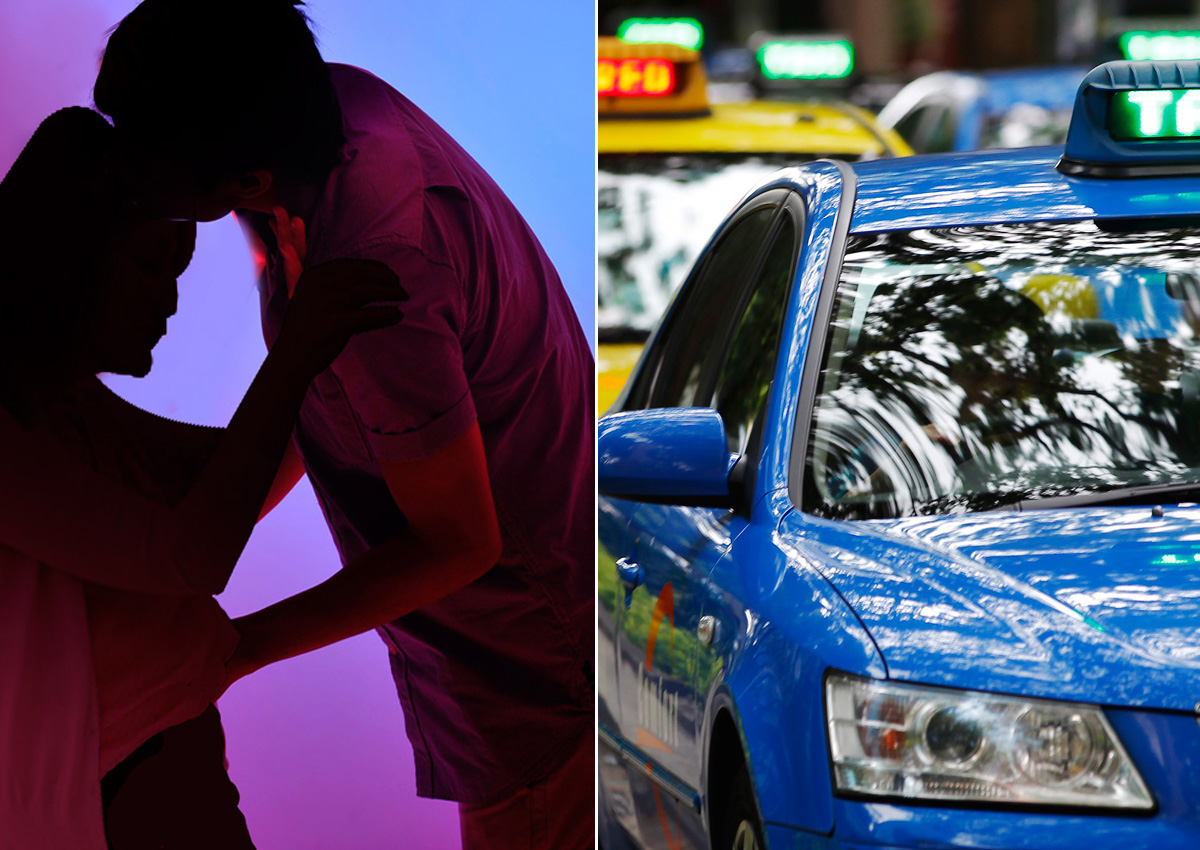 You'd think that commuting in this day and age would be safe, given how connected we are thanks to technology, but you couldn't be more wrong. Well, at least that's what the numbers say.
According to an article in The Straits Times in January this year, the number of molestation cases reported in Singapore rose from 1,325 in 2013 to 1,367 in 2014. The number of reports of molestation on public transport increased from 154 in 2013 to 164 in 2014.
Perverts on public transport aside, women also have to worry about the brazen acts of sexual harassment that are taking place within one of our favourite modes of transport - the taxi. We're more vulnerable in cabs, because we're usually alone and the driver can (in a worst-case scenario) lock the doors.
In March this year, a cabbie was jailed nine months for molesting two of his passengers. One was forced to alight from the cab and drink a couple of beers with him in a secluded area, after which he tried to hug and kiss her. She didn't try to flee as she was afraid that he would harm her.
The other fell asleep in the back seat after a night of drinking and awoke to find him rubbing her left breast. He continued to touch her breasts while she was throwing up.
When situations like these arise, we're usually too shocked to protect ourselves. Here's an action plan to follow, should you ever encounter the chee ko pek (Hokkien for dirty old man) cabbie.
If he tries to touch you or makes inappropriate comments during your ride…
Inform the taxi company and report the matter immediately. If you've booked the cab through a taxi booking app, call their helpline.
According to a Grabtaxi spokesperson, the company will immediately contact the driver and ask him to stop all forms of communication with the passenger. They will also follow up on the matter with an investigation and ban the driver from the platform if he is at fault.
If he drives you to a deserted area…
Ask to get off and contact someone for help, says Tammy Tan, group corporate communications officer of Comfort Delgro.
If he refuses to let you alight, call the police immediately. Give them your location, route, the vehicle number and driver's details.
If you're afraid that doing this will provoke the driver, send the details to a family member or friend and get them to call the police on your behalf. In the worst-case scenario, wind down the window and scream for help, says Tammy.
If you booked the cab through Uber or Grabtaxi, use the real-time GPS tracker - a feature within the apps - to share your location with friends and family throughout your ride.
If he tries to stalk you after your ride…
by sending you messages on Whatsapp, calling you or waiting outside your home, contact the taxi company as soon as possible.
"All drivers are briefed on a driver's code of conduct. If a driver misuses a passenger's information, they will be banned permanently from the Grabtaxi network," says a Grabtaxi spokesperson.
"A rider can always contact us via the app, e-mail (supportsingapore@ uber.com), Twitter and Facebook. Every piece of feedback received is reviewed and responded to within minutes, either over e-mail or the phone," says Karun Arya, communications lead for South Asia & India, Uber.
Is the personal information that I give to taxi-booking companies safe?
According to a Grabtaxi spokesperson, your contact details are not shared with the driver unless necessary and are kept in strict conf dentiality within the Grabtaxi network, in accordance with the Personal Data Protection Act.
Your phone number will only be available to the driver during the booking, in case he needs to contact you - for instance, he may need to clarify your pick-up location. Once the ride is over, your contact details are no longer accessible. The only information available to the driver is the completed job ID and final cost of the ride.
Karun Arya from Uber says that your personal data is only used to enable you to book a ride, contact the driver when necessary (and vice versa), and receive e-receipts and updates from Uber.
However, if a Grabtaxi or Uber driver misuses your personal information, all you have to do is notify the companies and they will investigate the matter.
"MY CABBIE TRIED TO FOLLOW ME INTO THE LIFT!"
Michelle (not her real name), 40, a graphic designer, has more than one taxi horror tale to share. One of her most traumatic experiences happened 10 years ago, when a taxi driver tried to follow her home.
"It was around two in the morning; I had just fi nished clubbing. The driver looked to be in his late 30s and struck me as an ordinary cabbie. He didn't make lewd comments or shoot perverted glares my way during the ride home, so I didn't stop him from joining me for a smoke after I alighted.
"Imagine my horror when he tried to follow me home afterwards. I had already entered the lift and the doors were closing, when he appeared out of nowhere and tried to squeeze through them. I was too stunned to scream or shout. Thankfully, I was alert enough to push him out of the lift. I had to do so a couple of times because he kept trying to enter the lift.
"Upon reaching my floor, I ran into my apartment and locked the door. I didn't call the police because I felt nothing serious had happened."
Singapore's #1 women's magazine, is now available in both print and digital formats.
Log on to www.herworldplus.com to subscribe!