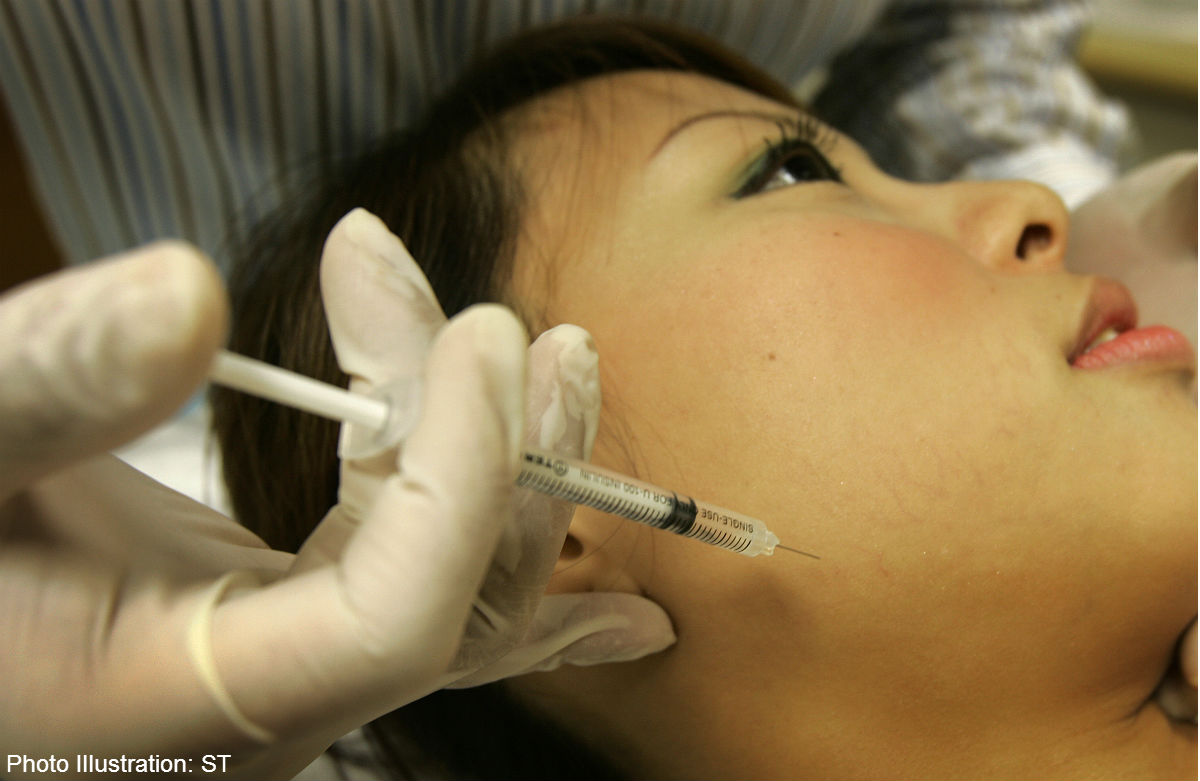 SINGAPORE - It has always been whispered around offices, but a local study now claims there is evidence to show that good looks can help you snag that job or that promotion.
One caveat: The survey was conducted by the Society of Aesthetic Medicine (Singapore) and sponsored by Allergan, the maker of Botox, who can hardly claim to be uninterested parties.
It found that roughly eight out of 10 respondents felt that physically attractive people are more likely to be hired and promoted. Almost seven out of 10 know of someone who was hired or promoted because of their good looks.
An overwhelming nine out of 10 also felt that good-looking people are more likely to be called for job interviews based on photographs in resumes.
The online survey conducted last month polled 500 employees between 30 and 60 years old. Most of those surveyed were women (eight out of 10) and all participants earned over $3,000 a month.
Interestingly, despite the identity of the parties behind the survey, psychologists and recruitment firms did not dismiss the findings, even though they pointed out that being physically attractive and looking presentable were two different things.
David Leong, managing director of recruitment firm PeopleWorldwide, said that the "face factor" plays a part in selection for client-facing roles, such as in guest relations and sales and marketing.
"The face factor for client-facing roles has a higher weightage... since the candidate must make an agreeable first impression," added Mr Leong.
"So for (those roles), the interviewer will demand that they must have an agreeable look, with a charming personality."
Dr Joel Yang, from UniSIM's School of Human Development and Social Services, said research studies have shown that good looks "confer real advantages at work". They make a person more persuasive, able to secure the cooperation of colleagues, attract customers and sell products.
"Attractiveness is a source of inequality that impacts wages, job advancement and even how others perceive a person's competence," said Dr Yang.
"So it seems that good looks are a significant factor in the hiring, compensation, promotion, and perceived competence of staff, as much as we would like to think they aren't."
Dr Georgia Lee, a member of the Society of Aesthetic Medicine (Singapore), who presented the survey findings to the media yesterday, said: "Most professionals, executives and management personnel that I know do not mind looking experienced but they usually do not want to look tired."
Ms Wendy Chow, 33, who started looking for a job a month ago, agreed that it is important to look presentable when showing up for job interviews. "If you look good, you'll feel good. I believe you'll perform better when you're feeling more confident," said the former project manager.
kcarolyn@sph.com.sg

Get MyPaper for more stories.