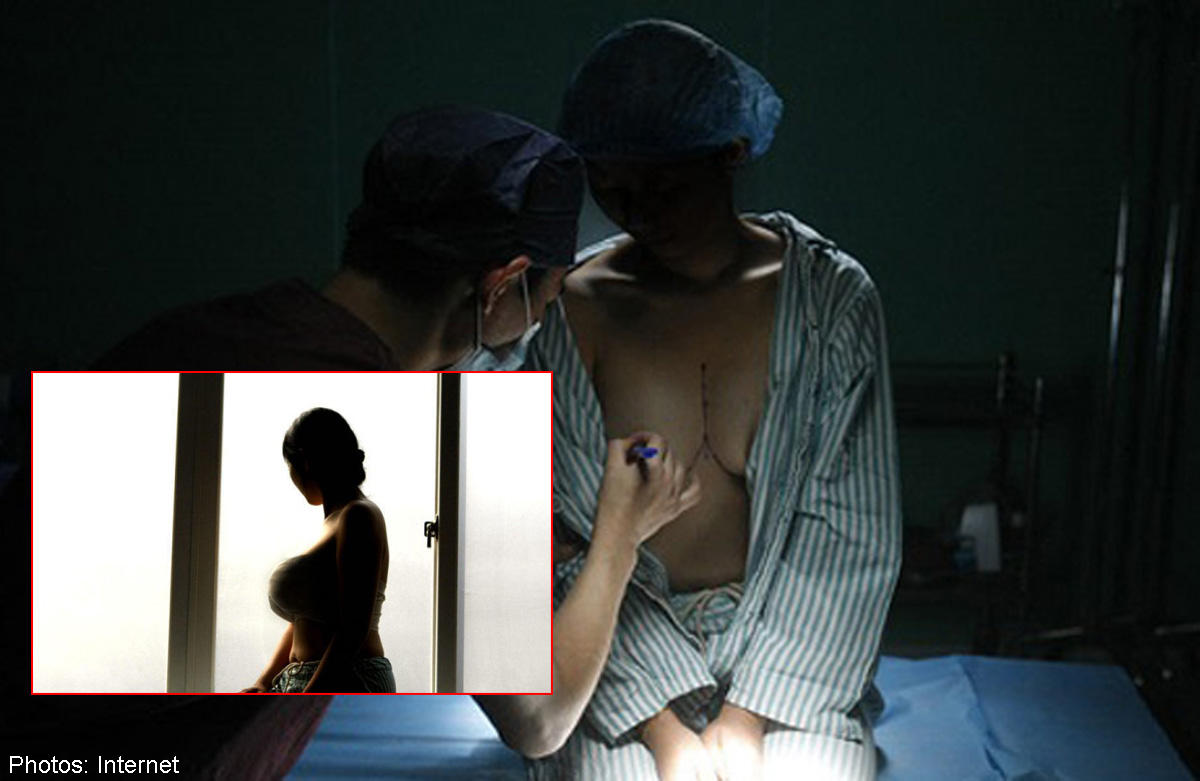 Believing that it would get men to notice her more, a girl in China went for plastic surgery to get a bigger chest -- twice.
According to PlastyTalk, Xiaofang (not her real name) is originally from rural China and never had much luck with love.
In 2011, she underwent breast augmentation to go from her flat chest to a 'B' cup.
For the past the years, Xiaofang has found success in her career and even managed to get a part-time modelling job -- but she still remains single.
She believes that 'bigger is better', and that men look at a woman's chest first instead of their face or character.
On Single's Day this year (Nov 11), Xiaofang travelled to undergo another operation to go even bigger to an 'F' cup.
She even documented the entire process. Browse the photos in the gallery below to find out more.
Visit STOMP for more stories.